Vendors
Weekly Newsletter
Thank you for subscription. You'll be getting weekly digest every Friday.
Events
Québec CA
26, Sep — 28, Sep
Los Angeles US
27, Sep — 1, Oct
Moscow RU
4, Oct — 8, Oct
Prague CZ
5, Oct — 7, Oct
São Paulo BR
10, Oct — 15, Oct
Latest comments
We stream high end result to hololens from Unity so imagine this through an AR HMD!
Very informative thread, thank you! Inspiring and reassuring to see the process behind such amazing renders. I started using UE4 a month ago, for a work in my firm and I'm still struggling with some concepts! I wish to see more article like this! Thibault (from France)
Your post is very good and meaningful. How long will it take you to write and post? thank you for sharing slither io
Brushify: Creating a 64km² Terrain in UE4
We've recently published an interview with Joe Garth about Brushify, the artist's terrain library with 8k res meshes and terrain Alpha brushes that lets artist build high-quality landscapes directly in UE4. Joe has recently shared a new video guide to help users master the toolkit. 
"Brushify is a next-generation terrain library. It contains high-resolution terrain created from real-world data. Terrain packs are available as modular environment packs for Unreal Engine 4 and source assets are available on Gumroad and Sketchfab. They come with unique 3D mountains that can be used to build 3D landscapes and game levels quickly and effectively."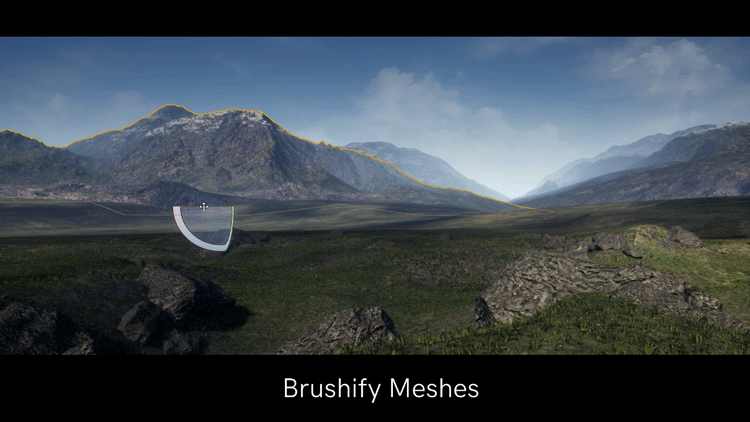 Here is the guide to generating a 64km² terrain in Unreal using the library:
"Create a 64km² terrain in Unreal Engine 4 using Brushify! You can purchase the Brushify Grasslands pack here."
Make sure to share your thoughts on the guide and Brushify's possibilities in the comments below.