Vendors
Weekly Newsletter
Thank you for subscription. You'll be getting weekly digest every Friday.
Events
Milwaukee US
17, Jun — 22, Jun
New York US
17, Jun — 20, Jun
St. Petersburg RU
19, Jun — 21, Jun
Amsterdam NL
25, Jun — 28, Jun
Latest comments
Thanks a lot ! Did you give some masterclass of something ?
How is the Clovers sit on top between tiles? for mine, blend modes doesnt seem to be working... they follow the height of the tiles which results in extreme distortion of clovers following the height changes of tiles
I really liked Cris Tales, its a Colombian game, i really like it how it looks, its like a old JRPG with a unique graphic style: https://www.youtube.com/watch?v=EXAUWjhqeKg
Brushify: Creating a 64km² Terrain in UE4
We've recently published an interview with Joe Garth about Brushify, the artist's terrain library with 8k res meshes and terrain Alpha brushes that lets artist build high-quality landscapes directly in UE4. Joe has recently shared a new video guide to help users master the toolkit. 
"Brushify is a next-generation terrain library. It contains high-resolution terrain created from real-world data. Terrain packs are available as modular environment packs for Unreal Engine 4 and source assets are available on Gumroad and Sketchfab. They come with unique 3D mountains that can be used to build 3D landscapes and game levels quickly and effectively."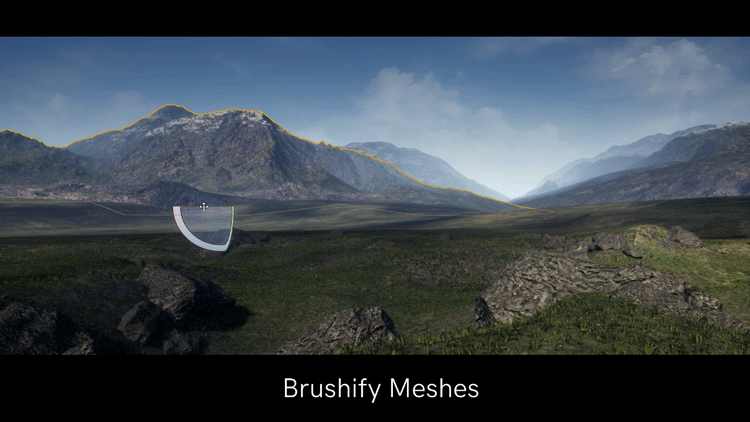 Here is the guide to generating a 64km² terrain in Unreal using the library:
"Create a 64km² terrain in Unreal Engine 4 using Brushify! You can purchase the Brushify Grasslands pack here."
Make sure to share your thoughts on the guide and Brushify's possibilities in the comments below.