Vendors
Weekly Newsletter
Thank you for subscription. You'll be getting weekly digest every Friday.
Events
Cologne DE
18, Aug — 20, Aug
Cologne DE
20, Aug — 25, Aug
Vienna AT
23, Aug — 25, Aug
Anaheim US
27, Aug — 30, Aug
SEATTLE US
30, Aug — 3, Sep
Latest comments
Hi from Ukraine :) Thanks for good pack with affordable price.
Your feedback helps me a lot, A very meaningful event, I hope everything will go well happy wheels
Cracked Paint Material for Substance
Check out a nice Cracked Paint material by Matthew Taylor which is now available on Gumroad. The pack features both .sbs and .sbsar formats, pre-exported 4k textures plus some custom nodes he made during the creation of this material. The graphs are said to be organized with frames and fully commented.
MT_Cracked_Paint.zip containing:
Cracked_Paint.sbs (with comments), Cracked_Paint.sbsar, 5 pre-exported 4k png textures (AO, baseColor, height, normal, roughness), and 6 custom utility nodes used in the creation of the material (Bidirectional_Bevel, Difference_Grayscale, Highpass_HQ, Is_Higher, Protrude_From_Height, Smudge).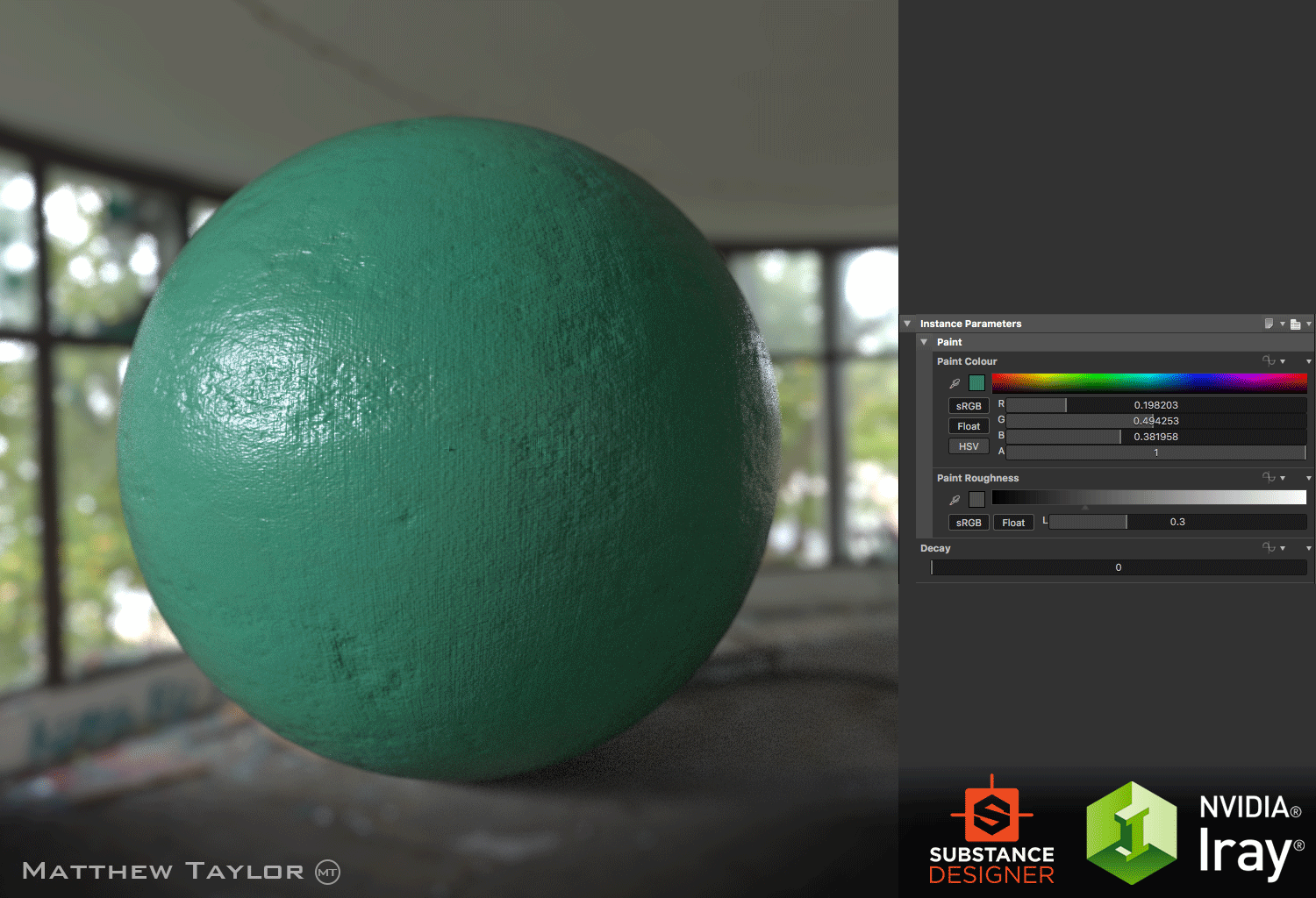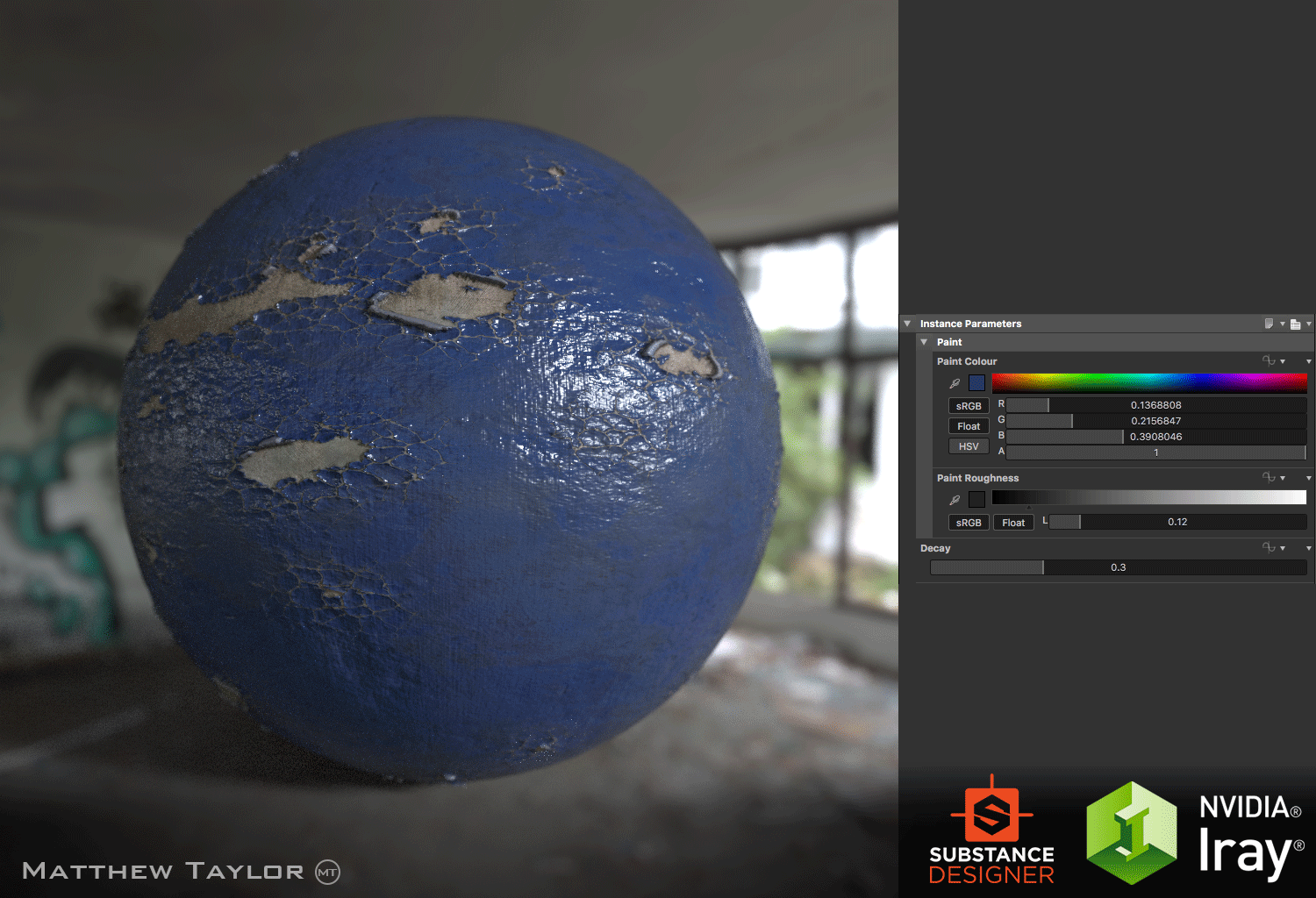 Description
100% procedurally generated material made in Substance Designer. The material is dynamic and simulates the cracking and peeling of a painted wall. The controls are simplified down to a 'decay' slider and some settings for changing the paint colour, roughness and normal intensity/format. More details and examples can be found here.
You can learn more here.