Vendors
Weekly Newsletter
Thank you for subscription. You'll be getting weekly digest every Friday.
Events
Québec CA
26, Sep — 28, Sep
Los Angeles US
27, Sep — 1, Oct
Moscow RU
4, Oct — 8, Oct
Prague CZ
5, Oct — 7, Oct
São Paulo BR
10, Oct — 15, Oct
Latest comments
Great! If a beginner wants to learn Houdini then they needs to click here: https://hackr.io/tutorials/learn-houdini
why Hellblade didn't come on ps4 yet ?
Thank you for noticing, alfred, we've swapped them
Creating A Procedural Building Generator in Modo
Have a look at an awesome pack by Sergey Tyapkin that will help you figure out a way you can generate thousands of different buildings, spaceships, weapons, and other stuff inside Modo in one click. Sounds crazy, right? Let's study the offer. 
I'll show you one interesting technique in Modo. It'll push your creativity and allow you to create thousands of different Buildings, Spaceships, Weapons etc. in one click. 
What will you receive with this purchase?
2-hour step by step video tutorial. Ever dreamt of creating your own procedural generator from scratch? Look no further!. Advanced knowledge of Modo is not required.
10 videos;
project files.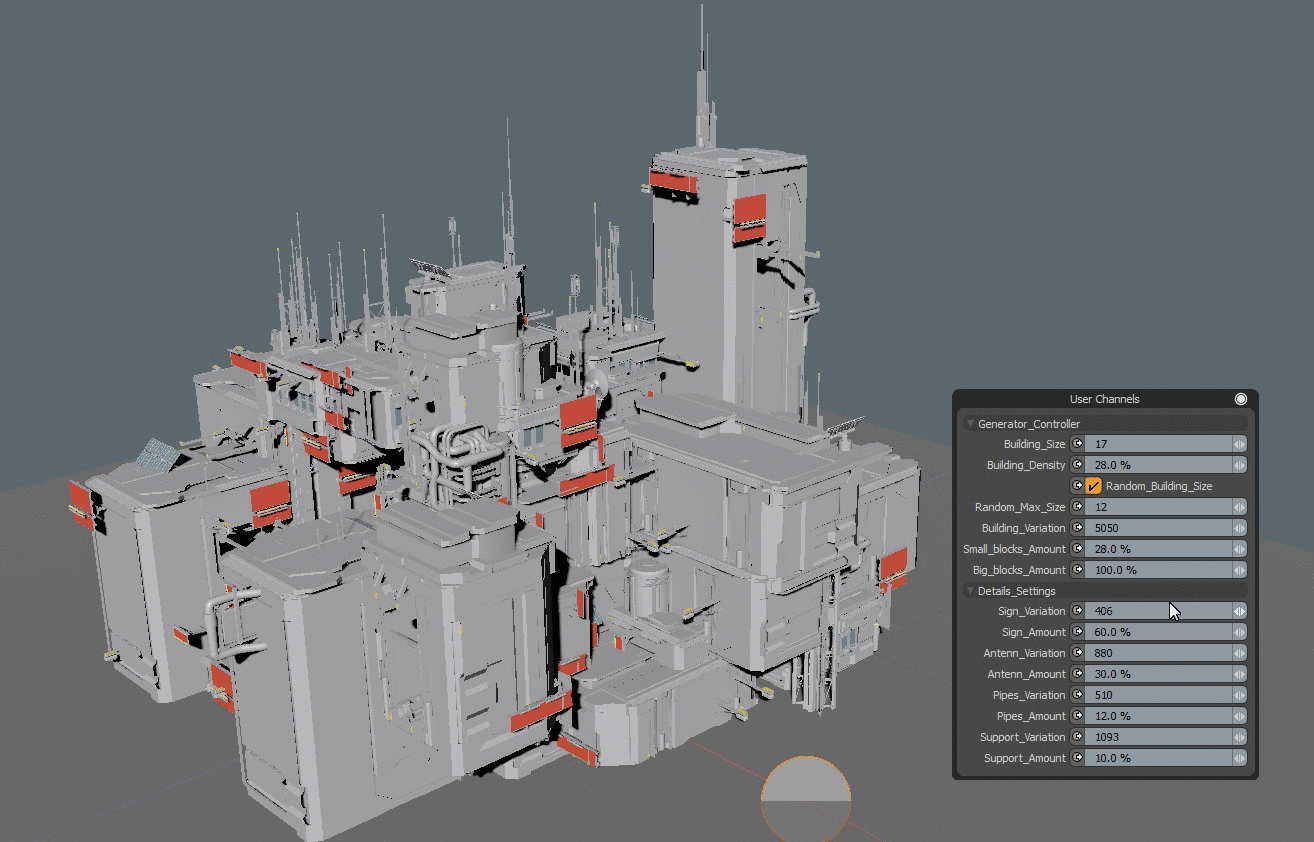 Ready Building Generator Scene. You can generate an infinite number of buildings for your project. Also, you can modify everything for your own needs. 
short video tutorial about how to use this scene;
kitbash set;
project file.
Sci-Fi Buildings Pack. For those who want to use ready buildings for their projects.
30 meshes with auto UV's;
.obj and .fbx formats, from 50 000 tris per building;
5 materials per building: base, roof, glass, sign, lights.
You'd need version 12.0v1 of Modo or higher to use the pack. You can learn more here.