Vendors
Weekly Newsletter
Thank you for subscription. You'll be getting weekly digest every Friday.
Events
London XE
17, Aug — 20, Aug
Cologne DE
19, Aug — 21, Aug
Cologne DE
22, Aug — 26, Aug
Seattle US
28, Aug — 30, Aug
Atlanta US
30, Aug — 4, Sep
Latest comments
This is a great post on star wars. Our cheap assignment experts are really impressed. https://www.dreamassignment.com/cheap-assignment-help
Thanks for sharing, the lighting on the wheels and coins is beautiful, very painterly.
The site is in Japanese, but the program was in English for me.
Low Poly Art of Ben Regimbal
Ben Regimbal talked a little about his career and art.
Intro
Hi! I spent the better part of my career in the game industry making characters, and now I have moved on to work on 3D illustration and toys. 
Starting a Business
I wanted to be a better artist and I felt that in every company I worked at, I had to spend more time doing paperwork, meetings, or fixing things, thфn actually making characterі. I was young then, almost 2 decades ago I suppose.
Character Art
It just felt right, everything begins with characters for me, that's just what interests me.
Series of Low Poly Scenes
Daily life was the illustration that started this series. It illustrated our daily life. It just felt natural to see how other people live their life as well. That's why I made more. I still have a few more to do before I finish the book. 
Production
I make small thumbnail sketches on paper to begin with, see what works and interests me, then move on to a quick Photoshop sketch. Then in Max, set my camera and start blocking.
Low Poly Aesthetics
Finding the balance is the key, I think. You don't want too much detail that you eyes can't focus on. You want the viewer to slowly realize how much stuff you manage to cram into one image.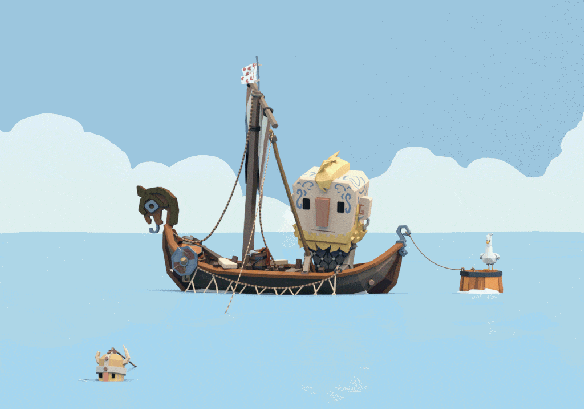 Materials
I like things to be warm, comfortable. Every edge is flat and sharp, the light will hit it strongly,  the color I choose have to work well with that.
Choosing 3DS Max
I chose it because I feel comfortable with it. It works for me, always have. I tried other tools many times, but I always come back to it.
I think it doesn't really matter now, low poly, high poly. As long as it looks interesting, that is fine for me.