Vendors
Weekly Newsletter
Thank you for subscription. You'll be getting weekly digest every Friday.
Events
Birmingham GB
20, Sep — 24, Sep
Chiba JP
20, Sep — 24, Sep
Ohio US
21, Sep — 24, Sep
Québec CA
26, Sep — 28, Sep
Los Angeles US
27, Sep — 1, Oct
Latest comments
Very interesting article, thanks for sharing!
astounding work there - hope someone important notices! I'm just jrpg fan. . . somebody needs to hire you!
Yasss you guys rule so much LOVE please do the next part!!!
Meeting Developers at 4C: Kyiv
A couple of weeks ago we've been fortunate to visit a new game developer conference, hosted by Wargaming and iForum in Kyiv. The event was called 4С: Kyiv (Create. Craft. Communicate. Collaborate). it ran for 2 days and featured a lot of interesting talks form some of the well-established game specialists.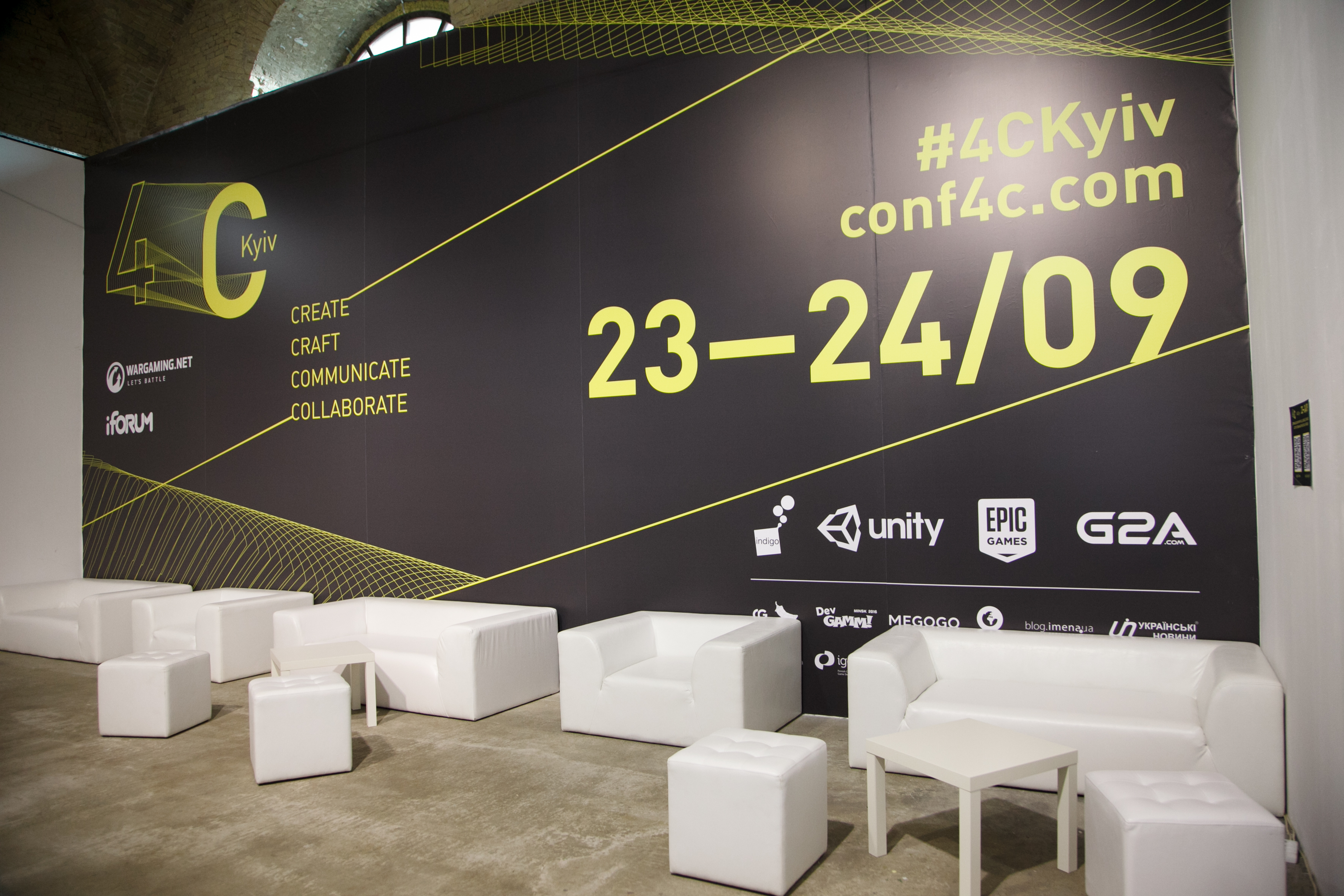 It's surprising how many people did Wargaming manage to invite to Kiev. There was Chet Faliszek from Valve, who talked about VR, Chris Taylor from Wargaming Seattle, Reynir Hardarson, creative director of Solfar Studious, Eric Simonich of 2K Games and so many others. We've had a lot of fun visiting the technical talks, especially the closing lecture by Wargaming Kyiv technical director Sergei Kirianov, who did an amazing talk about photogrammetry. Overall there were 58 speakers from 14 countries.
Wargaming believes that this event is going to become an annual initiative, but the company is going to change locations. So maybe 4C 2017 is going to take place in Minsk? Not sure about it. Overall it was a pretty interesting event with a lot of meetings and some awesome talks. Let's hope that the next conference will also have a nice expo zone.
80.lv was happy to work as a media partner of the event. There will be some nice interviews from the talk in the upcoming days.