Vendors
Weekly Newsletter
Thank you for subscription. You'll be getting weekly digest every Friday.
Events
Milwaukee US
17, Jun — 22, Jun
New York US
17, Jun — 20, Jun
St. Petersburg RU
19, Jun — 21, Jun
Amsterdam NL
25, Jun — 28, Jun
Latest comments
Thank you so much for this. I was into this https://akinator.ooo/ issue and tired to tinker around to check if its possible but couldnt get it done. Now that i have seen the way you did it, thanks guys with regards
Thanks a lot ! Did you give some masterclass of something ?
How is the Clovers sit on top between tiles? for mine, blend modes doesnt seem to be working... they follow the height of the tiles which results in extreme distortion of clovers following the height changes of tiles
Quick Guide: 2D Animated Faces in Unreal
The team behind Billie Bust Up has recently shared a video on the way they're making their adorable 2D animated faces work inside Unreal. 
The team pointed out that the faces are rigged and animated inside Maya using a bone system. Then, the bone rotation determines the texture used inside UE4.
Yeah, the tricks here are pretty basic, but it's always nice to learn from the talented developers, right? Do you use some other way to animate your creatures? Let us know!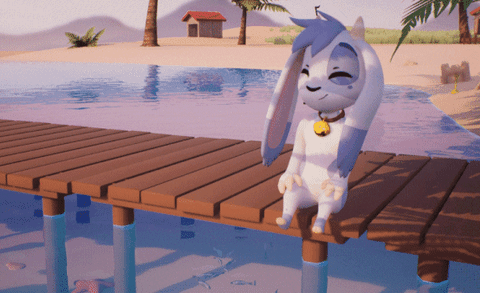 Billie's cute voice here was provided by Amber May (FoxyVox). You can learn more about the game and support it on Patreon.