Vendors
Weekly Newsletter
Thank you for subscription. You'll be getting weekly digest every Friday.
Events
Milwaukee US
17, Jun — 22, Jun
New York US
17, Jun — 20, Jun
St. Petersburg RU
19, Jun — 21, Jun
Amsterdam NL
25, Jun — 28, Jun
Latest comments
Maybe they should focus on making their games they already have run a bit better first. There are many complaints about the game play in World of Tanks. The platoon aspect needs fixing so it is more fairly ranked.
>Evangelion on TV I see you're man of the culture, Thomas :)
give me some names. Who's doing great environment work with Unity these days? I'd be happy to interview anyone who's showing some cool stuff!
Substance Tire Generator By Daniel Thiger
What can you generate with a few simple Substance graphs? How much freedom can these tools give you? Daniel Thiger has presented his latest experiment from Substance Designer — a tire generator that can possibly generate countless variations. 
Experimenting with Substance Designer as a prototyping tool for hard surface projects. I'm definitely not a car guy, but I was curious to see how much diversity I could generate from a few simple Substance graphs. It turns out a 100% Substance Designer workflow supported by Marmoset renders can get you pretty far.
There are countless versions that can be generated with all the exposed parameters, these are some of my favorites. There is a bit more work to be done to make it a full fledged Tire/Rim/Brake generator.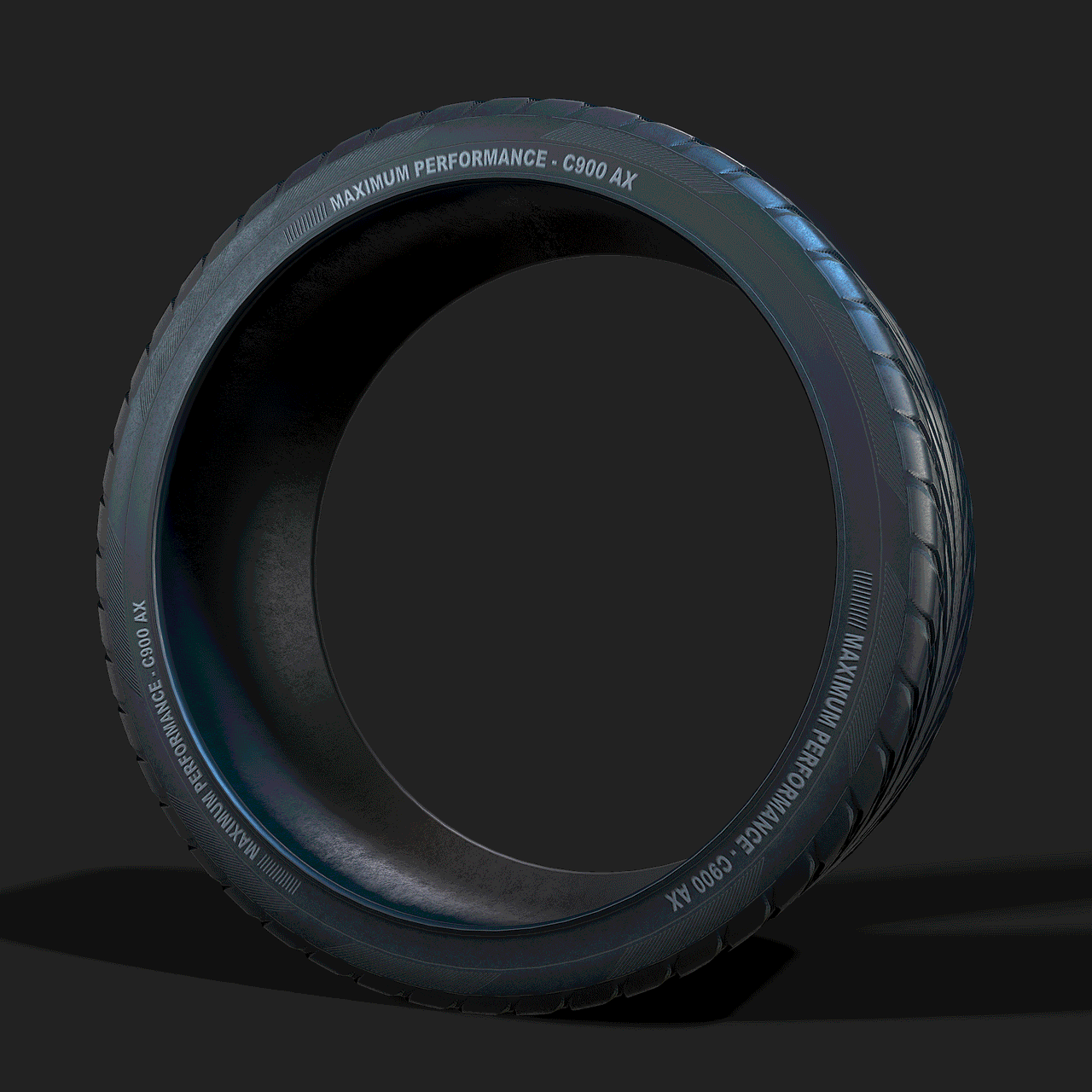 The generator is still in the works and the artist has plans on releasing it in SBSAR format, so stay tuned! Make sure to share you thoughts on the experiment in the comments below.