Vendors
Weekly Newsletter
Thank you for subscription. You'll be getting weekly digest every Friday.
Events
Cologne DE
20, Aug — 25, Aug
Vienna AT
23, Aug — 25, Aug
Anaheim US
27, Aug — 30, Aug
SEATTLE US
30, Aug — 3, Sep
Vancouver CA
4, Sep — 7, Sep
Latest comments
ArtStudio is just too good not to leave a review for. I've been using Photoshop on my PC for drawing, photo editing, and professional work for the past six years and when I finally got an iPad with Apple Pencil support I was really hoping Procreate or one of the numerous other drawing/editing apps would be able to replace the feel of PS. Unfortunately, even though Procreate is indeed an amazing drawing program, it still doesn't really satisfy my need for the familiar feel of photoshop and drawing with photoshop brushes. ArtStudio Pro solved all my problems. It's got everything you could need and MORE (I especially love their amazing smoothing/line weight algorithm and pressure customization). It's basically Photoshop, but without having to pay the ridiculous Adobe subscription every month. The price for this app is perfect, in my opinion (and honestly it's even a bit low, for all it's able to accomplish) and I really want to give a huge thank you to everyone who worked on/is working on this app and updating it. You've saved me so much money and frustration. Hats of to you!
Pretty good post. Thanks to blog author for the wonderful and informative post You may also read the website - http://www.coloradoloansnearme.com
A servo stabilizer is a servo motor controlled stabilization systems that performs optimum voltage supply using a buck/boost transformer boost that captures voltage fluctuations from input and regulates current to the correct output. For more informetion us : https://www.servostabilizer.org.in/what-is-servo-stabilizer
Sword Builder for Substance Designer
Have a look at an awesome Sword Builder created in Substance Designer by Tomáš Svojša.

Basically, the file will allow you to generate an infinite number of different swords. The project features over a hundred base parts combinations, a ton of parameters, plus material and surface tweaks. Rendered on a tesselated plane with an opacity mask.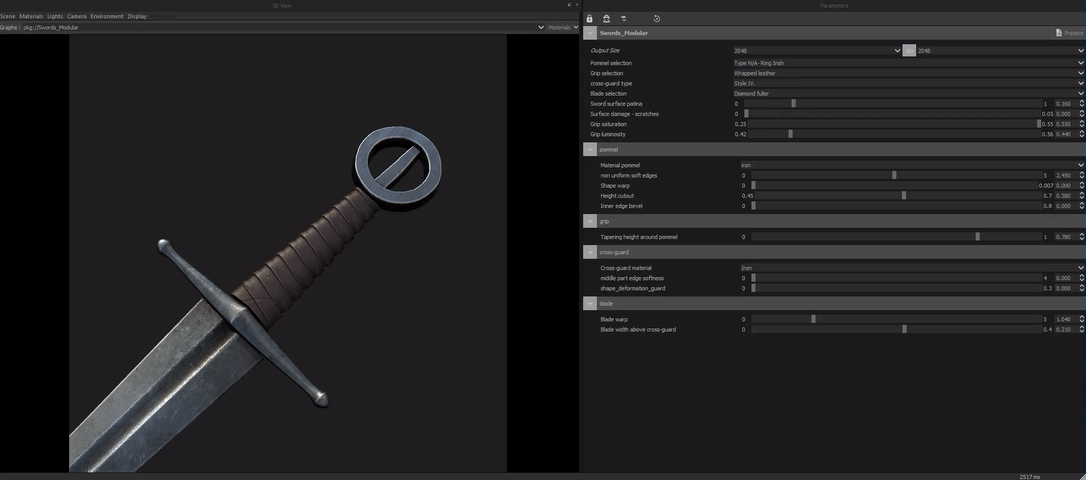 The artist released both full SBS pack and SBSAR preview on Gumroad.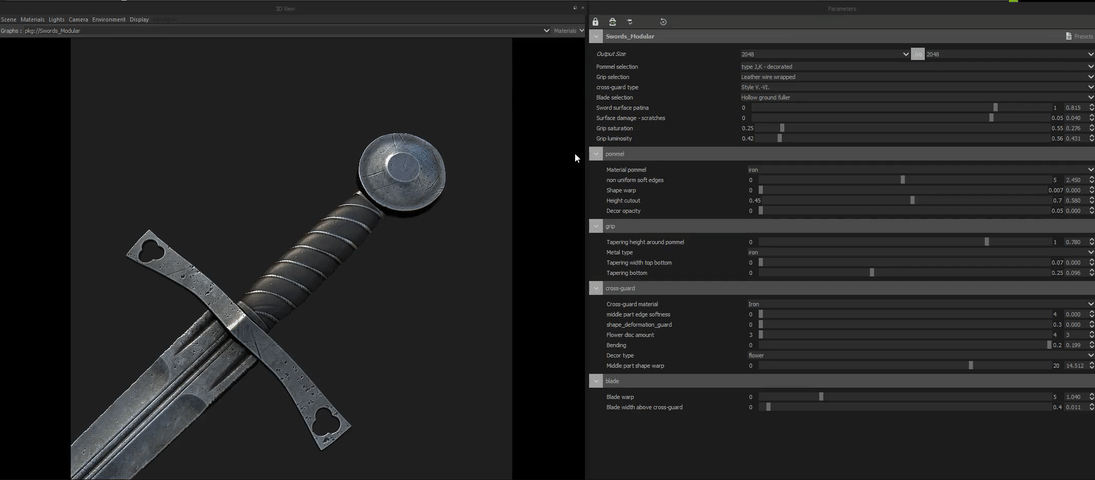 The full paid pack comes with .SBS files with builder graph, materials, utilities, plus a compiled .SBSAR file for Substance Player preview. Substance Designer 2018.2.1 or later needed.
You can learn more here.