Vendors
Weekly Newsletter
Thank you for subscription. You'll be getting weekly digest every Friday.
Events
Kyiv UA
22, Sep — 23, Sep
Valletta MT
23, Sep — 29, Sep
Tokyo JP
25, Sep — 27, Sep
San Diego US
27, Sep — 30, Sep
Latest comments
https://cgifurniture.com/ Awesome article!
Unite India is here: https://unity.com/event/unite-india-2019
V-Ray 3.5 for Maya Released
V-Ray 3.5 for Maya is now available. Faster rendering, more responsive look development, and added realism for VFX and animation projects.
Here's why it's useful:
QUALITY: Production-proven ray traced rendering with a full suite of tools to create professional photoreal imagery and animations.
POWER: Built to handle the absolute toughest projects and largest scenes.
SPEED: Multicore CPU and GPU-accelerated rendering engines for optimized speed and scalability.
CREATIVE CONTROL: Real-time look development with interactive lighting, shading and rendering.
SMART INTEGRATION: Integrated seamlessly into Maya and designed to fit any production pipeline.
AN INDUSTRY STANDARD: Top artists and studios rely on V-Ray for Maya to create award-winning animation & visual effects.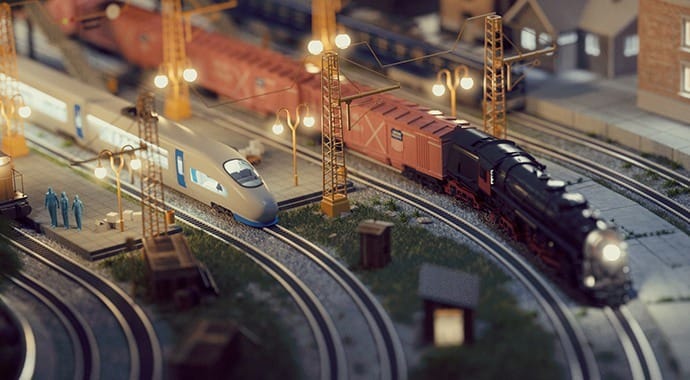 ADAPTIVE LIGHTS
Fast new lighting algorithm that speeds up rendering in scenes with many lights.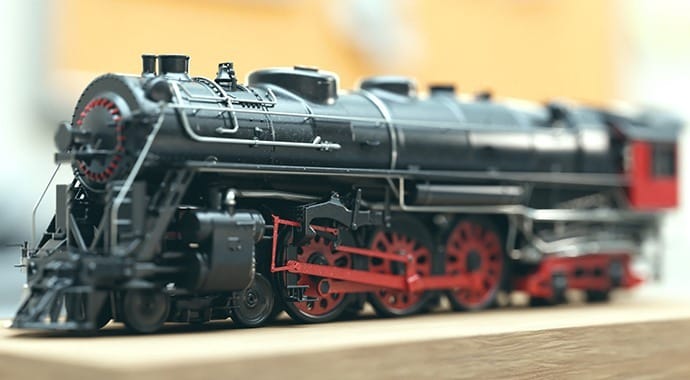 V-RAY IPR
New in-process IPR starts instantly, updates faster and uses less memory. Changes to materials in the Hypershade Material Viewer are made in real time.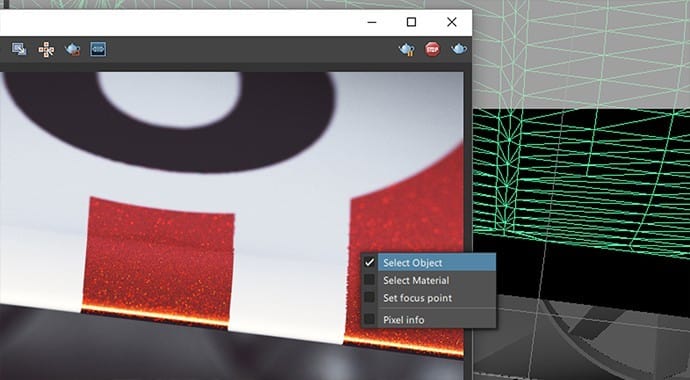 V-RAY FRAME BUFFER TOOLS
Speeds up look development on individual objects with the new Render Mask: Isolate select tool. Select objects, materials and camera focus directly in the frame buffer.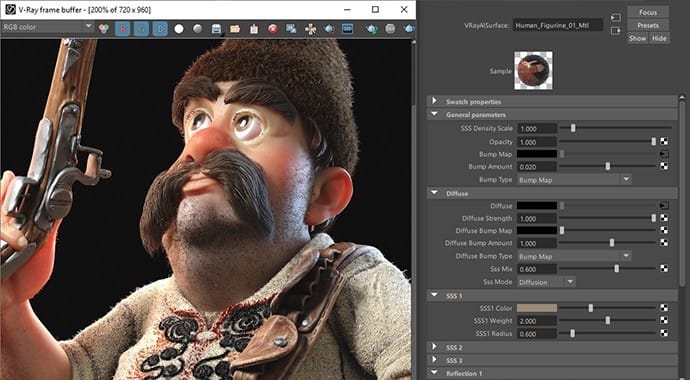 ALSURFACE MATERIAL
General-purpose shader by Anders Langlands with layered SSS and glossy fresnel reflections — popular for skin.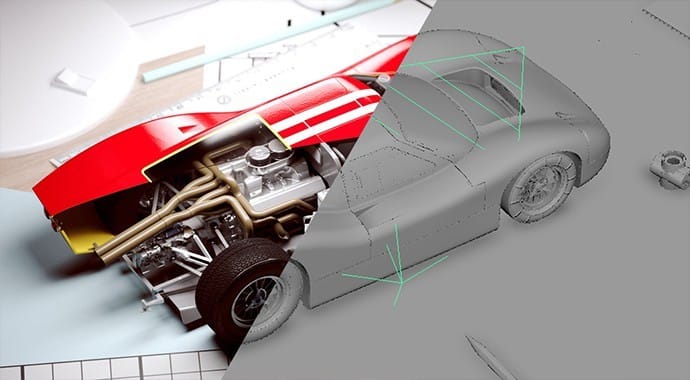 GPU RENDERING IMPROVEMENTS
Render larger, more detailed scenes using a lot less memory with On-demand Mip-mapping. V-Ray's fast GPU renderer adds support for a wider range of production features.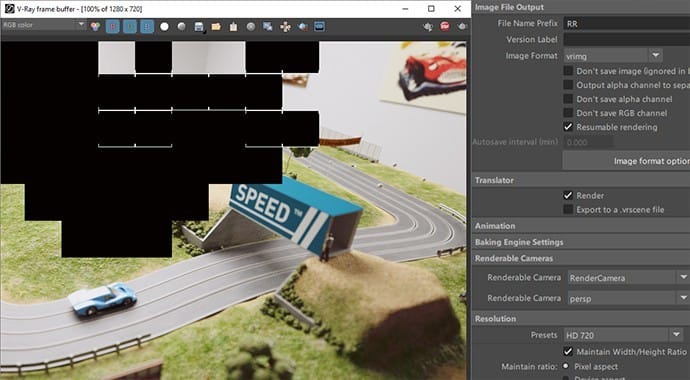 RESUMABLE RENDERING
Stop your render at any point and continue where you left off.