Vendors
Weekly Newsletter
Thank you for subscription. You'll be getting weekly digest every Friday.
Events
Amsterdam NL
25, Jun — 28, Jun
Los Angeles US
25, Jun — 28, Jun
Montreal CA
27, Jun — 1, Jul
Cambridge GB
28, Jun — 2, Jul
Guildford GB
29, Jun — 30, Jun
Latest comments
Am I tripping? I Always thought "pixel art" was based on those 8-bit old games, with hard pixels and little shapes to form scenes. THis is NO PIXEL ART in my conception, but mere digital images.
If you wanna to read the information forst time home buyer so access the web link first home buyer program here you read the full information and grants the lone low interest.
V-Ray 3.5 for Maya Released
V-Ray 3.5 for Maya is now available. Faster rendering, more responsive look development, and added realism for VFX and animation projects.
Here's why it's useful:
QUALITY: Production-proven ray traced rendering with a full suite of tools to create professional photoreal imagery and animations.
POWER: Built to handle the absolute toughest projects and largest scenes.
SPEED: Multicore CPU and GPU-accelerated rendering engines for optimized speed and scalability.
CREATIVE CONTROL: Real-time look development with interactive lighting, shading and rendering.
SMART INTEGRATION: Integrated seamlessly into Maya and designed to fit any production pipeline.
AN INDUSTRY STANDARD: Top artists and studios rely on V-Ray for Maya to create award-winning animation & visual effects.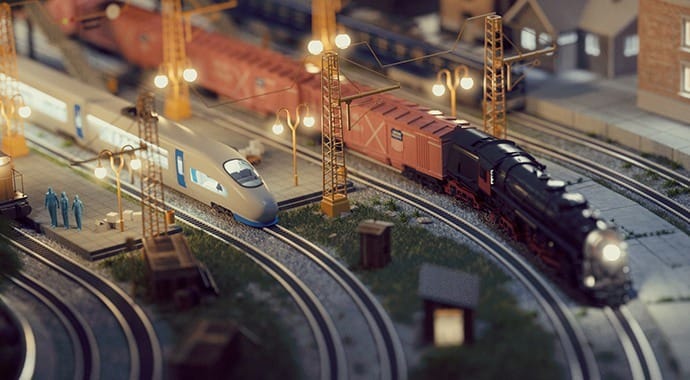 ADAPTIVE LIGHTS
Fast new lighting algorithm that speeds up rendering in scenes with many lights.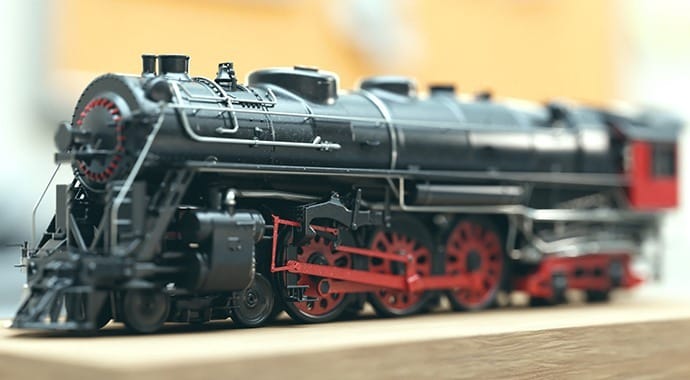 V-RAY IPR
New in-process IPR starts instantly, updates faster and uses less memory. Changes to materials in the Hypershade Material Viewer are made in real time.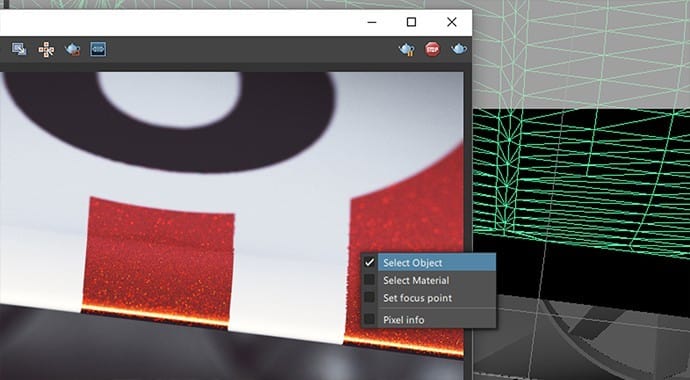 V-RAY FRAME BUFFER TOOLS
Speeds up look development on individual objects with the new Render Mask: Isolate select tool. Select objects, materials and camera focus directly in the frame buffer.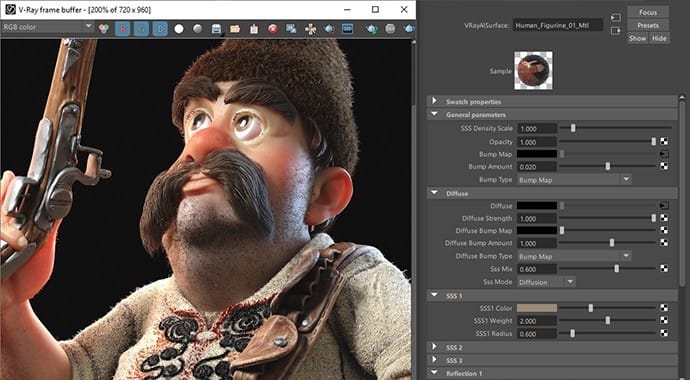 ALSURFACE MATERIAL
General-purpose shader by Anders Langlands with layered SSS and glossy fresnel reflections — popular for skin.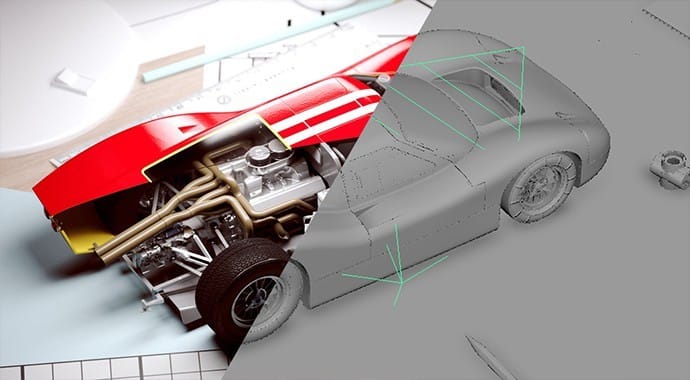 GPU RENDERING IMPROVEMENTS
Render larger, more detailed scenes using a lot less memory with On-demand Mip-mapping. V-Ray's fast GPU renderer adds support for a wider range of production features.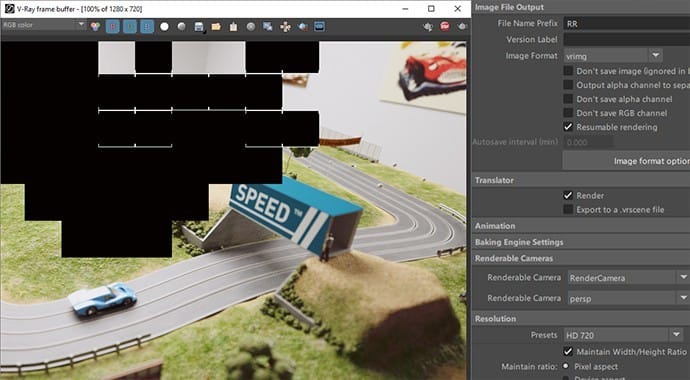 RESUMABLE RENDERING
Stop your render at any point and continue where you left off.