Luciano Ferraz Gatto 
is a 
3D Environment Artist
from Porto, Portugal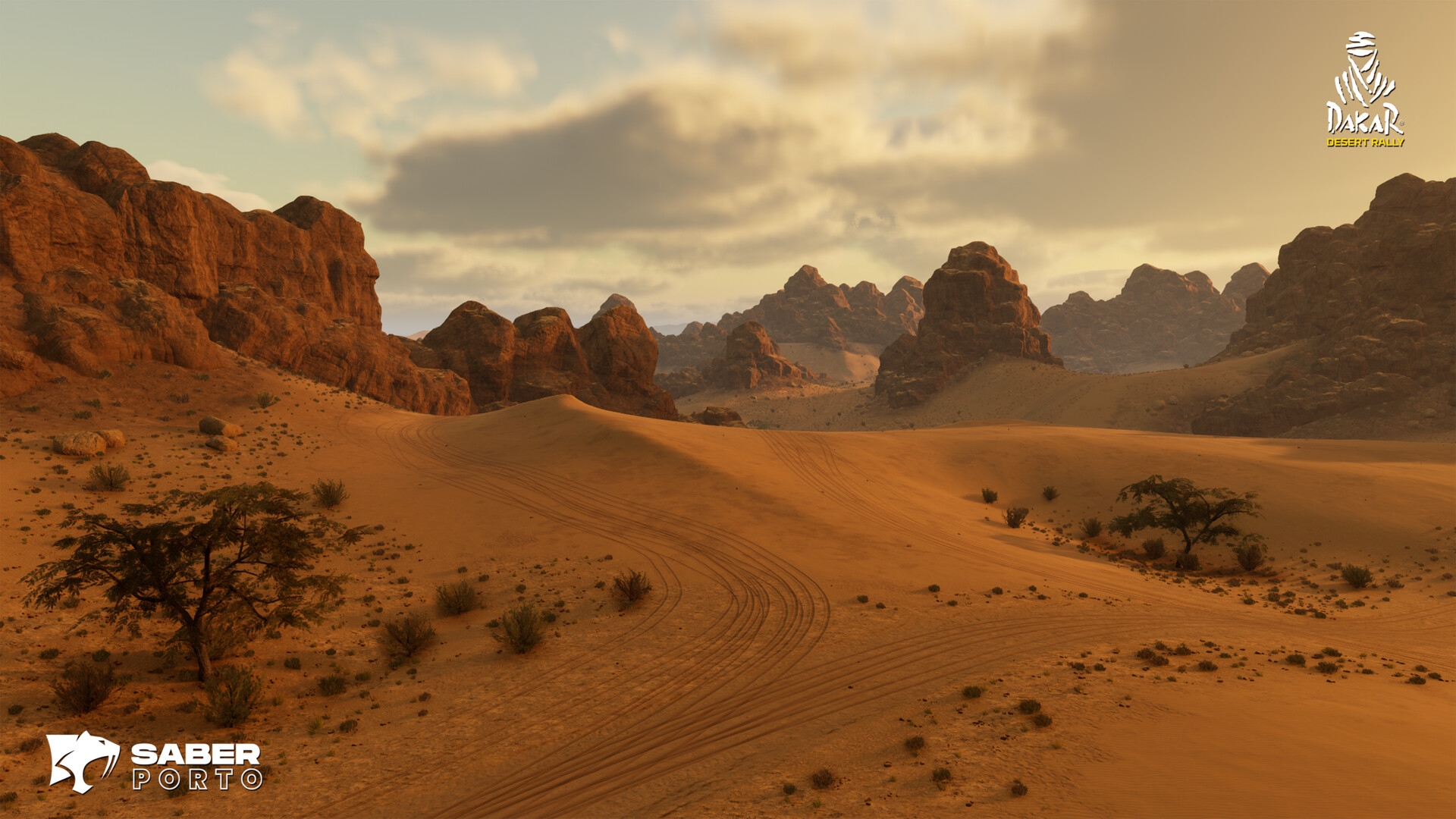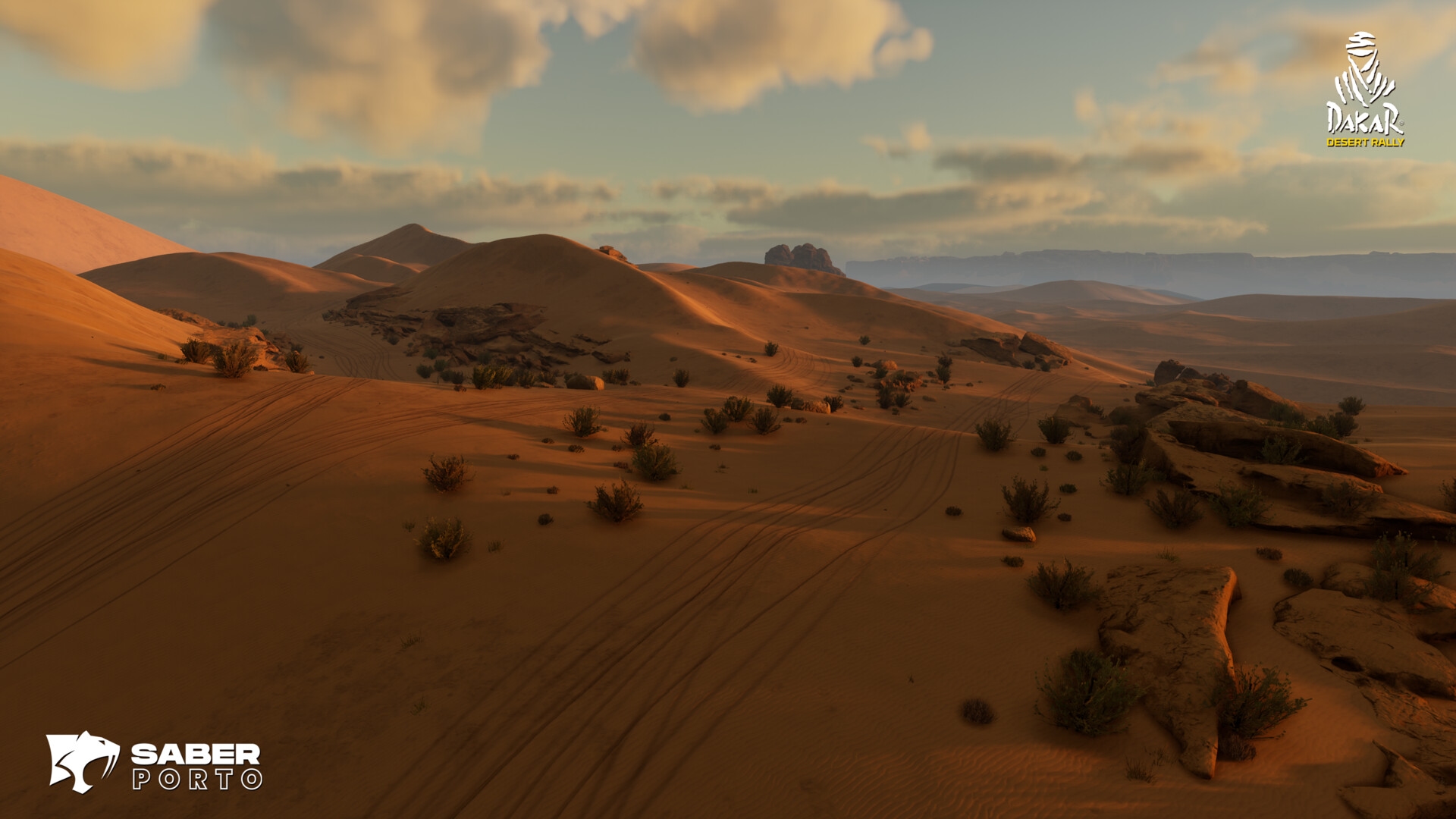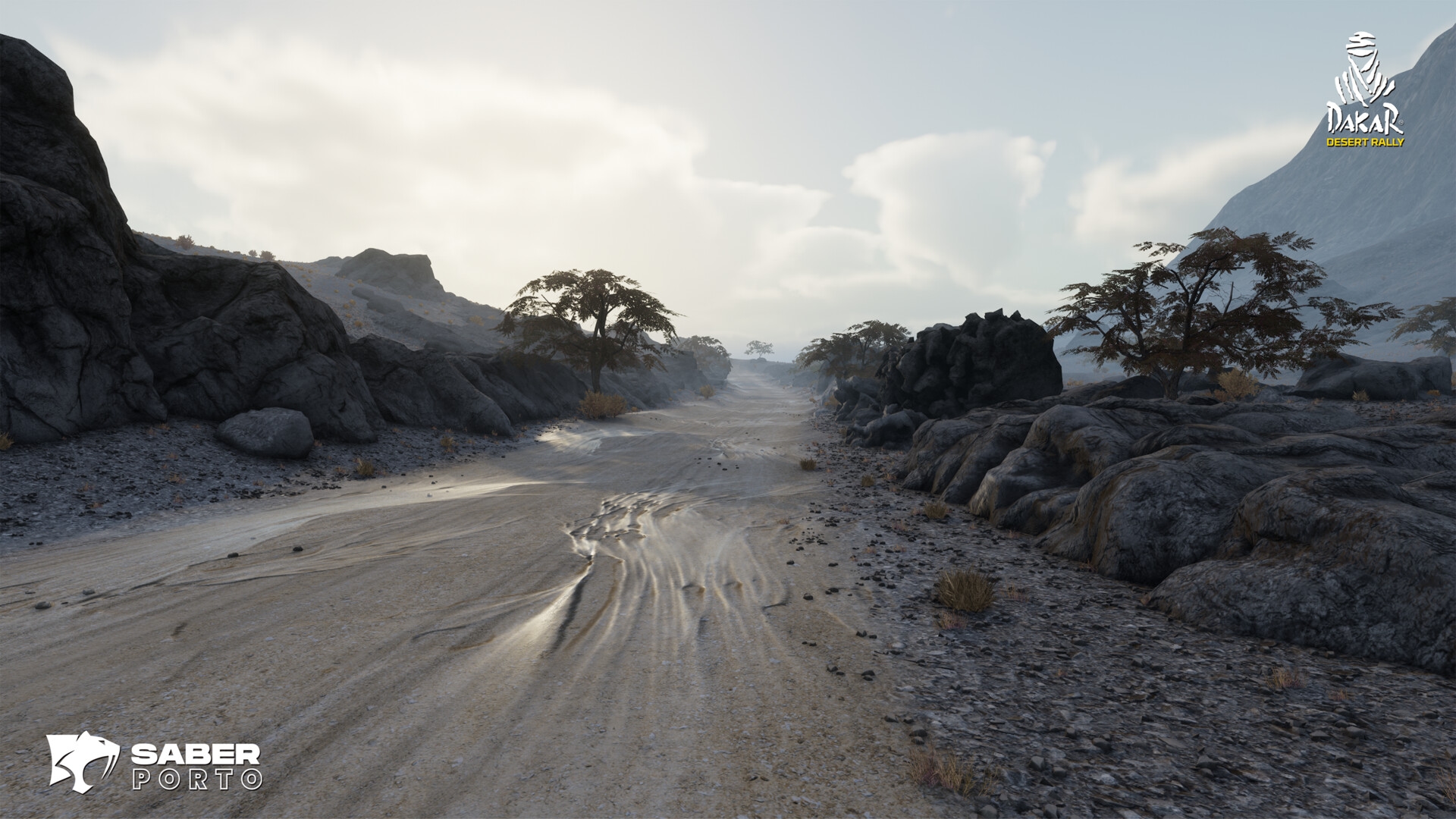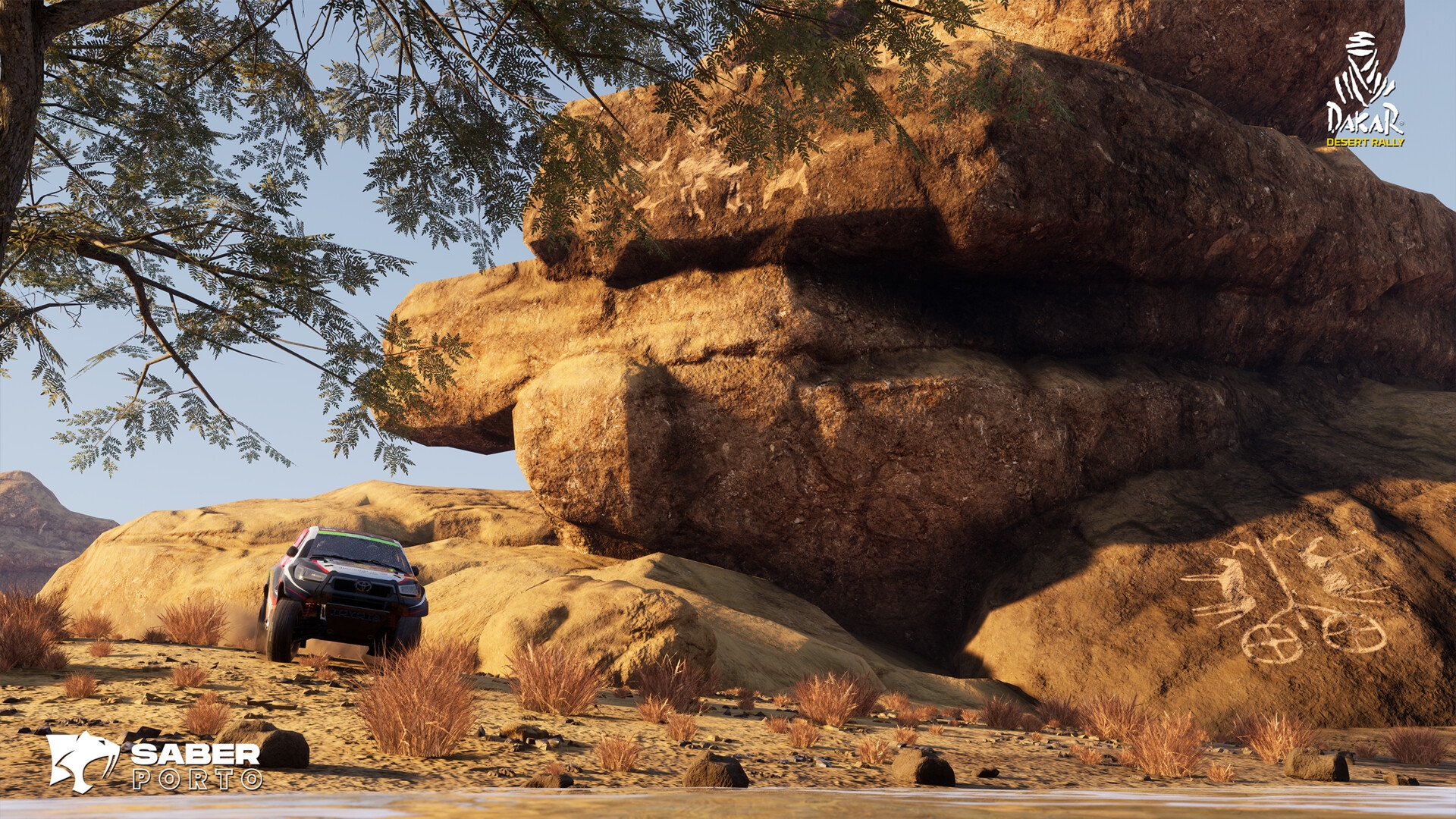 Dakar Desert Rally: Extended Map [Environment Art] (PS5 / XBOX SERIES / PC PUBLISHED TITLE)
World building, Set Dressing and Design.
Part of my work from working as an Environment Artist at Saber Interactive Porto on the Dakar Desert Rally game. I had a blast working on this map and all the different races with different biomes. It was definitely an awesome challenge. These are just some screenshots of the amazing work the entire team and I have done, there is a lot more we have all worked on within the game.
I want to thank my Lead Environment Artist André Sá for helping and guiding us along the way and my entire environment & props team at Saber Interactive Porto.
Pokeball Collection / Pokémon Legends: Arceus UE5
Hey Everyone! I had a blast texturing all of these and adding different features to it. For the blue wind balls I wanted to convey that they are all crafted by hand, so I though their patterns would be hand painted. I did a similar effect with the heavy balls as well. The Origin ball was the most fun and unique one, really loved the concept of it. Although my all time favorite will be the Ultra Ball, specially with the subtle Japanese wave pattern designs, is simple yet beautiful. All models and textures made by me, floor texture from Quixel megascans. Final render made in UE5.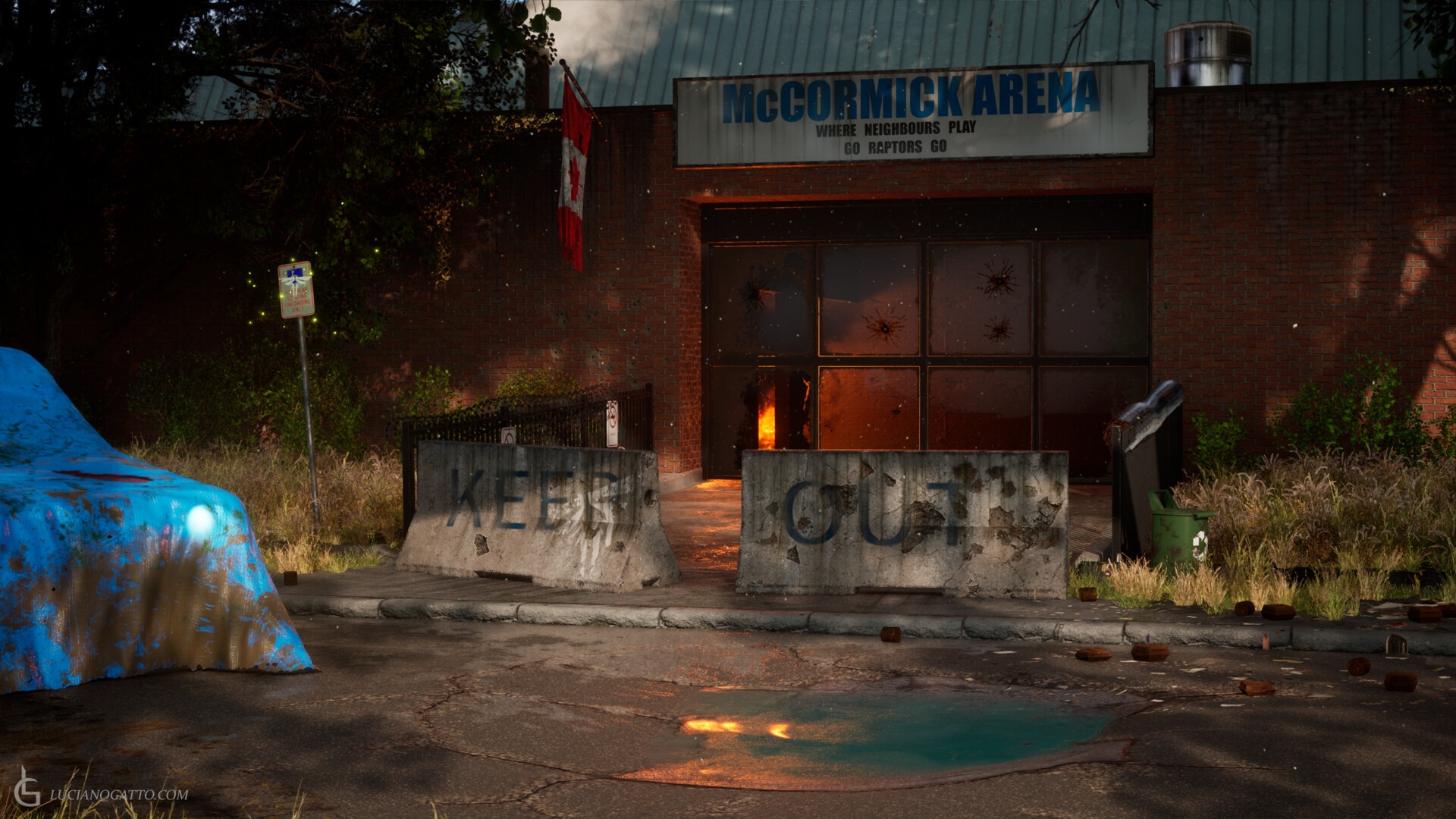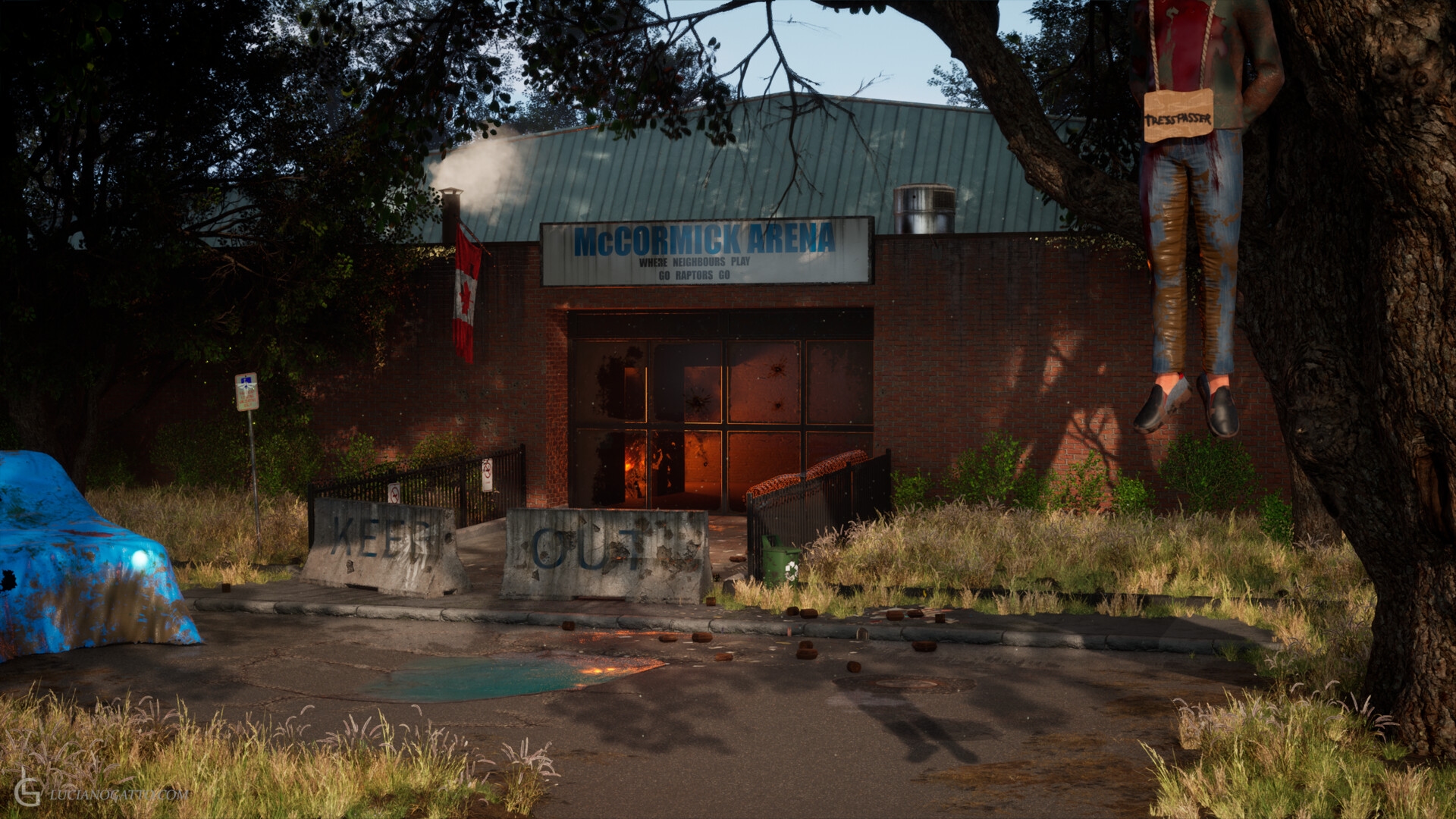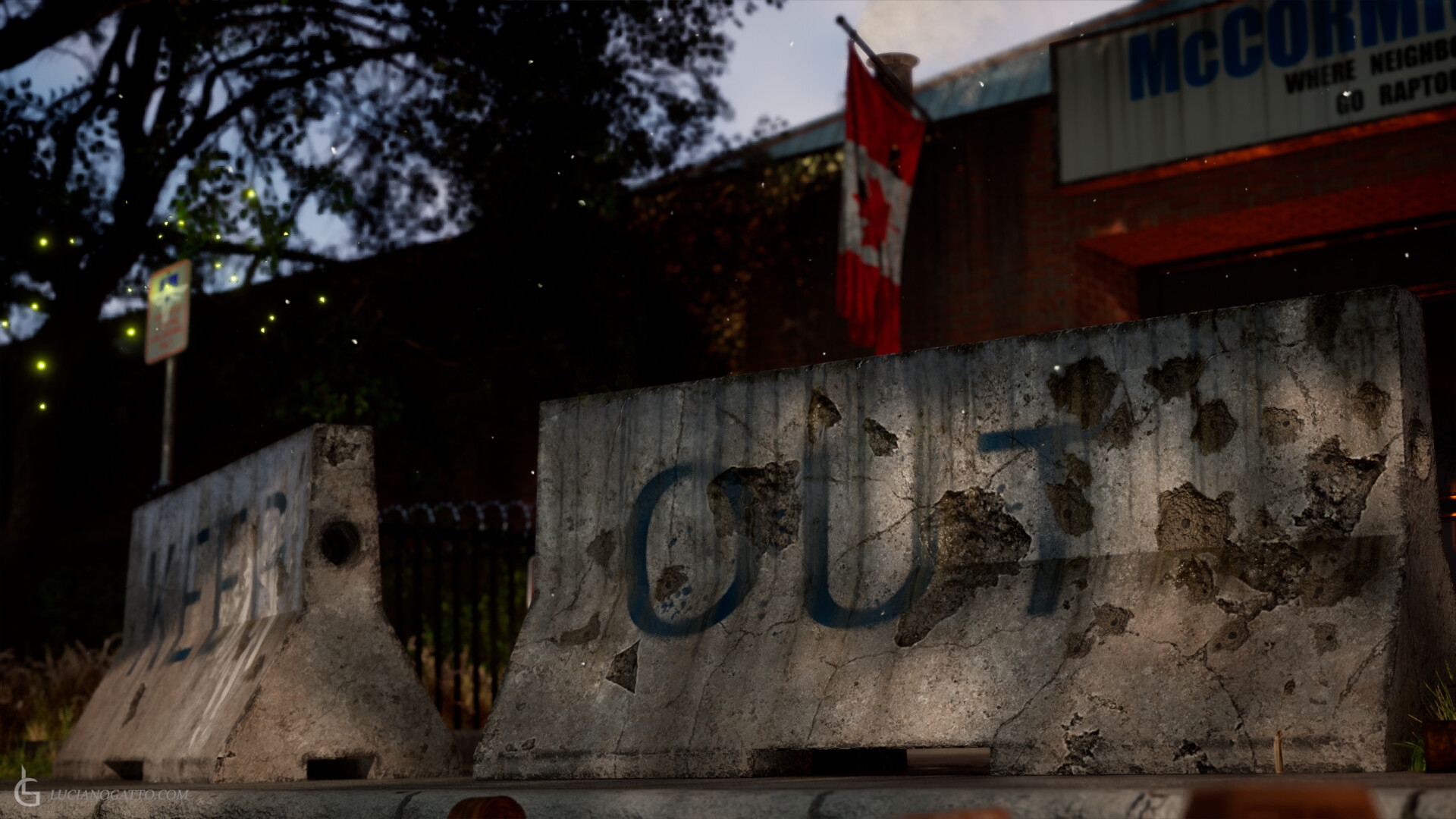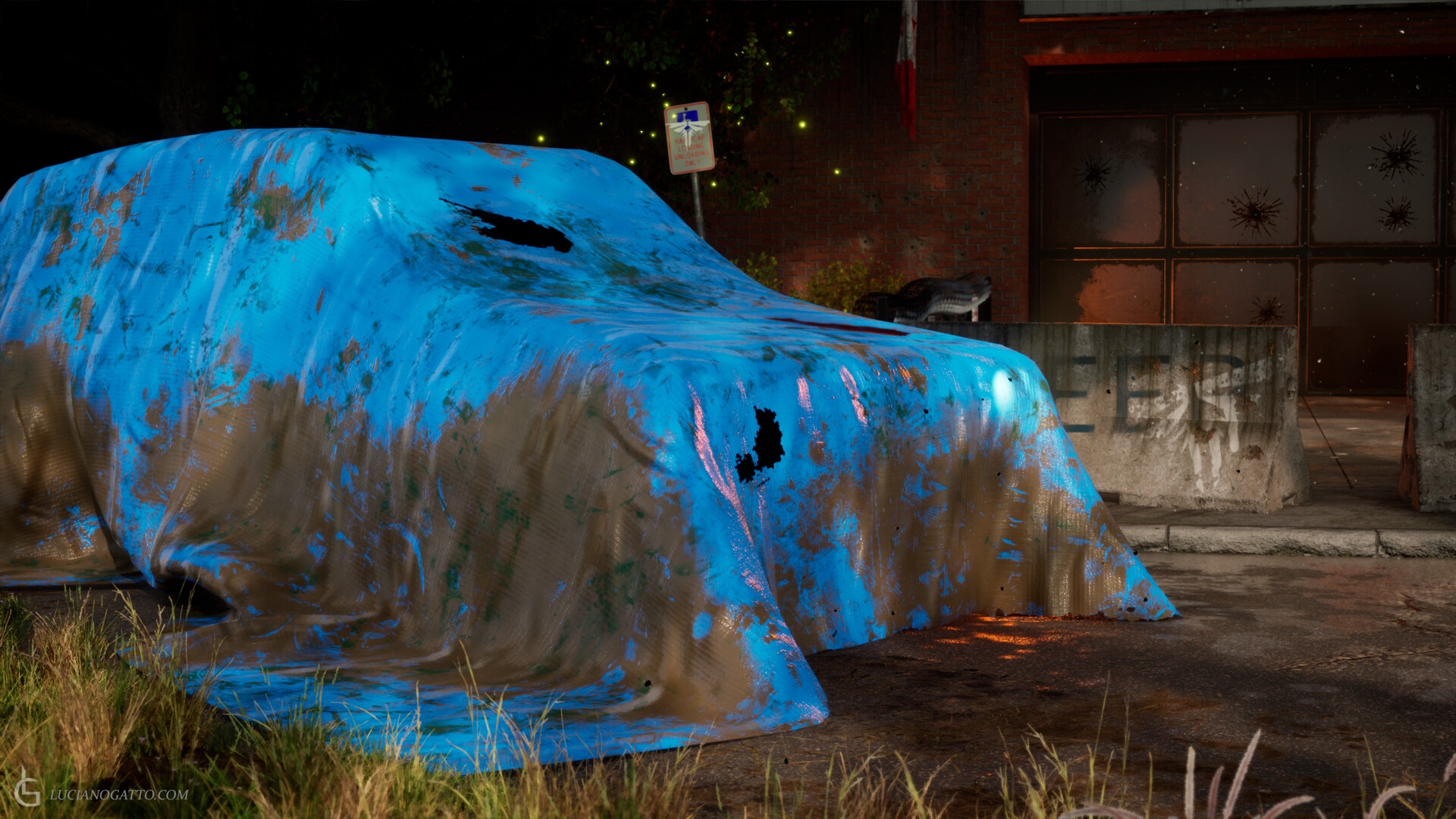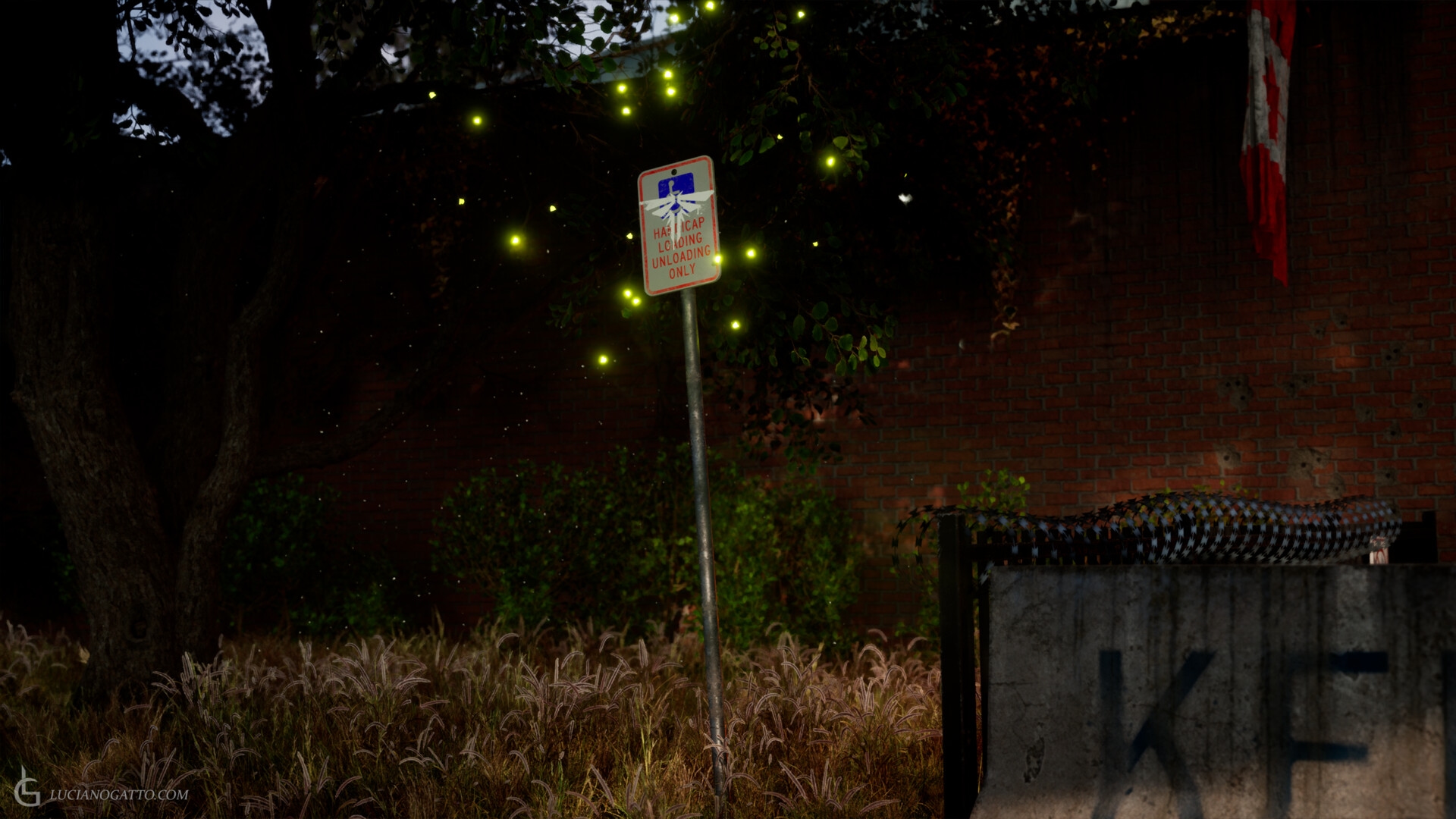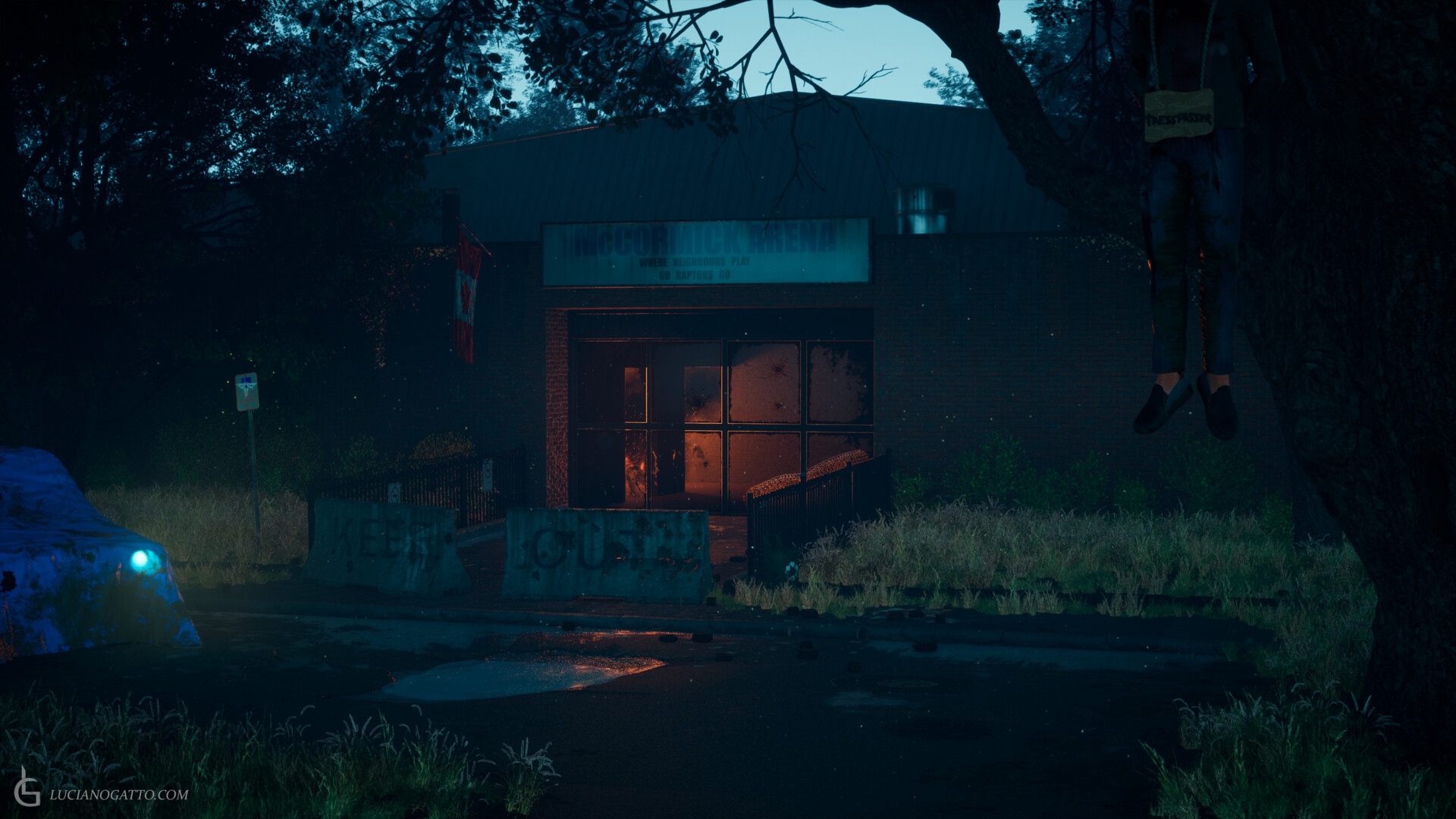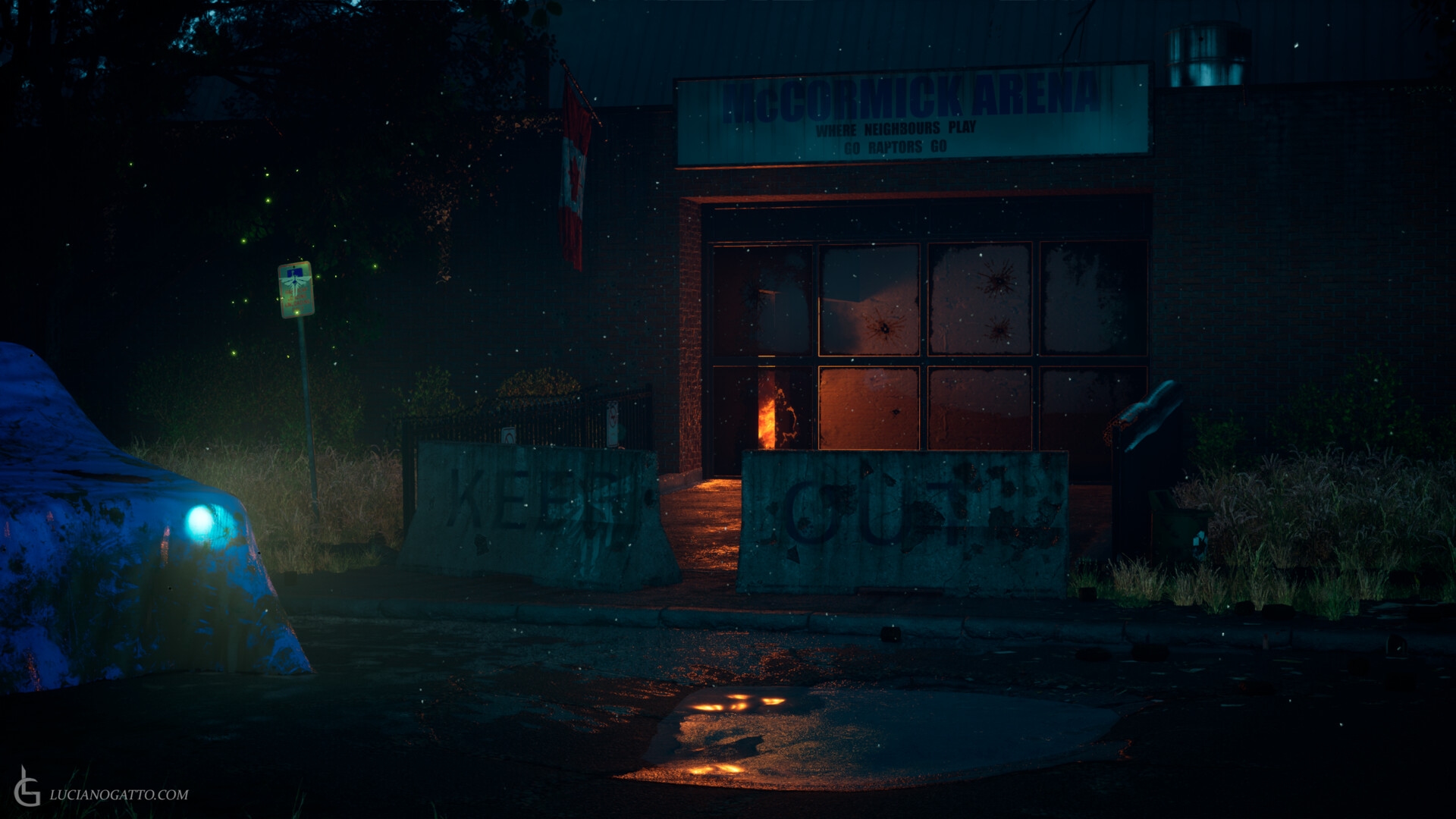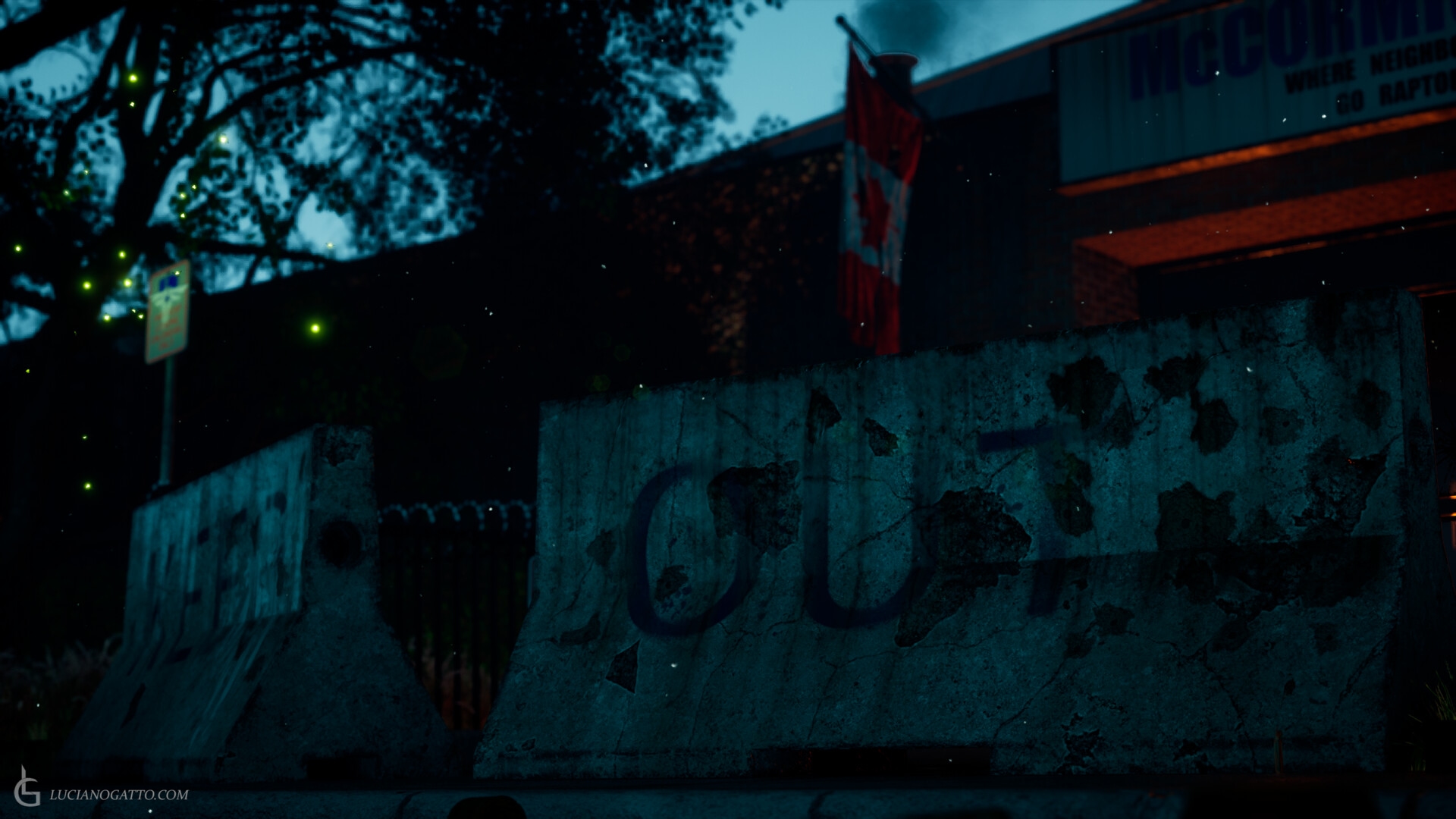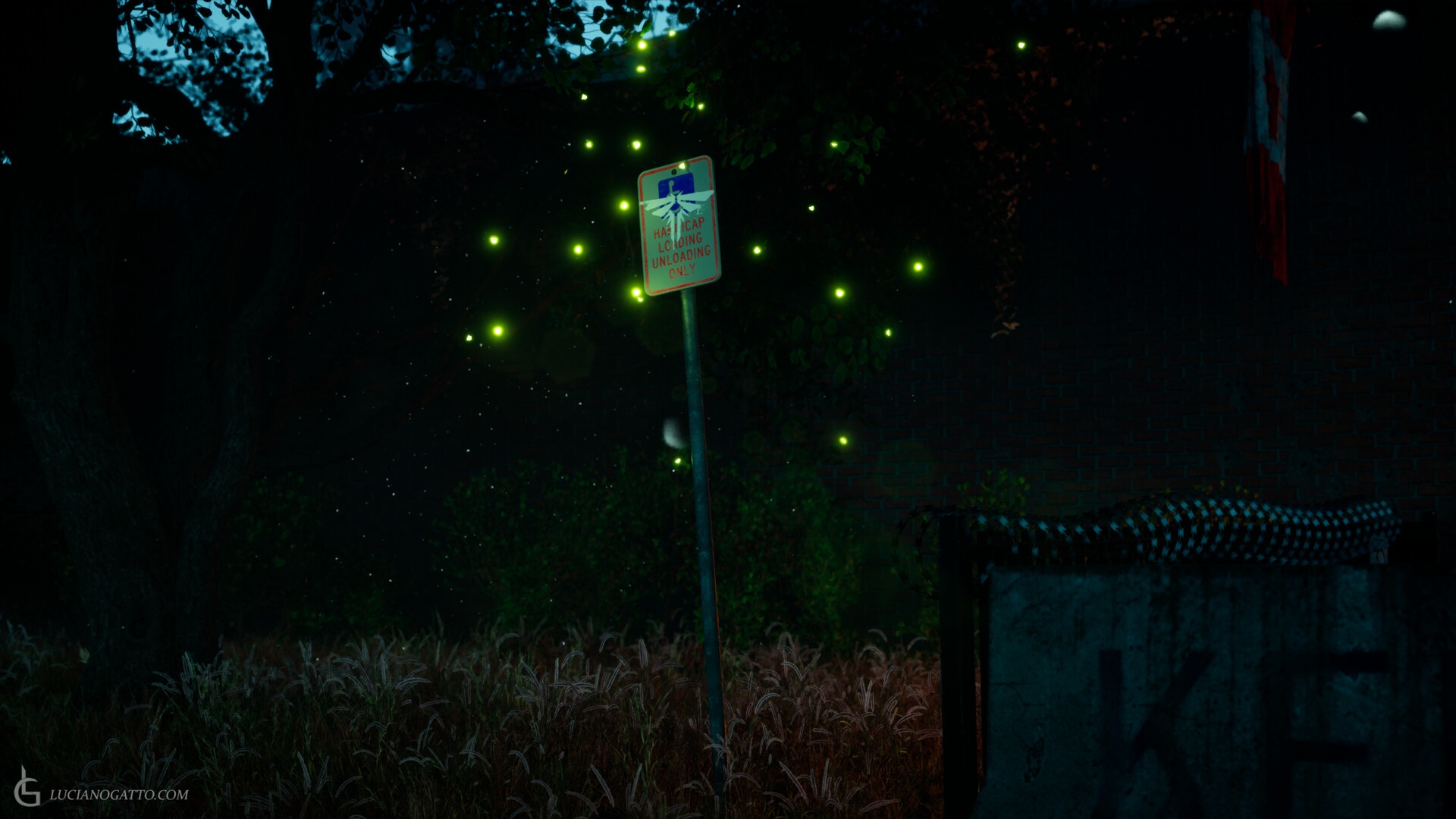 Burning Lair UE5
Hey everyone! In further exploring UE5, new Quixel assets and Lumen. I really loved a concept art by Lee Fitzgerald, who is also a really big fan of the stunning world of The Last of Us, so I really wanted to give it a try in 3D inside Unreal. I used this scene to practice my lighting, with both a day-time and night-time version and also practice my subsurface scattering skills with the covered car. I made some slight changes from the concept, but I believed I made justice to the concept overall. I created most assets inside Maya, with the exception of the foliage (megascans) and the human body I got it from Epic's metahuman, I did however change the rig of the character and textures. The concept is based on a Canadian ice hockey skating ring, hence the Canadian flag. But I also like the idea that the events of TLOUS happened in the entire world and the Fireflies are there too.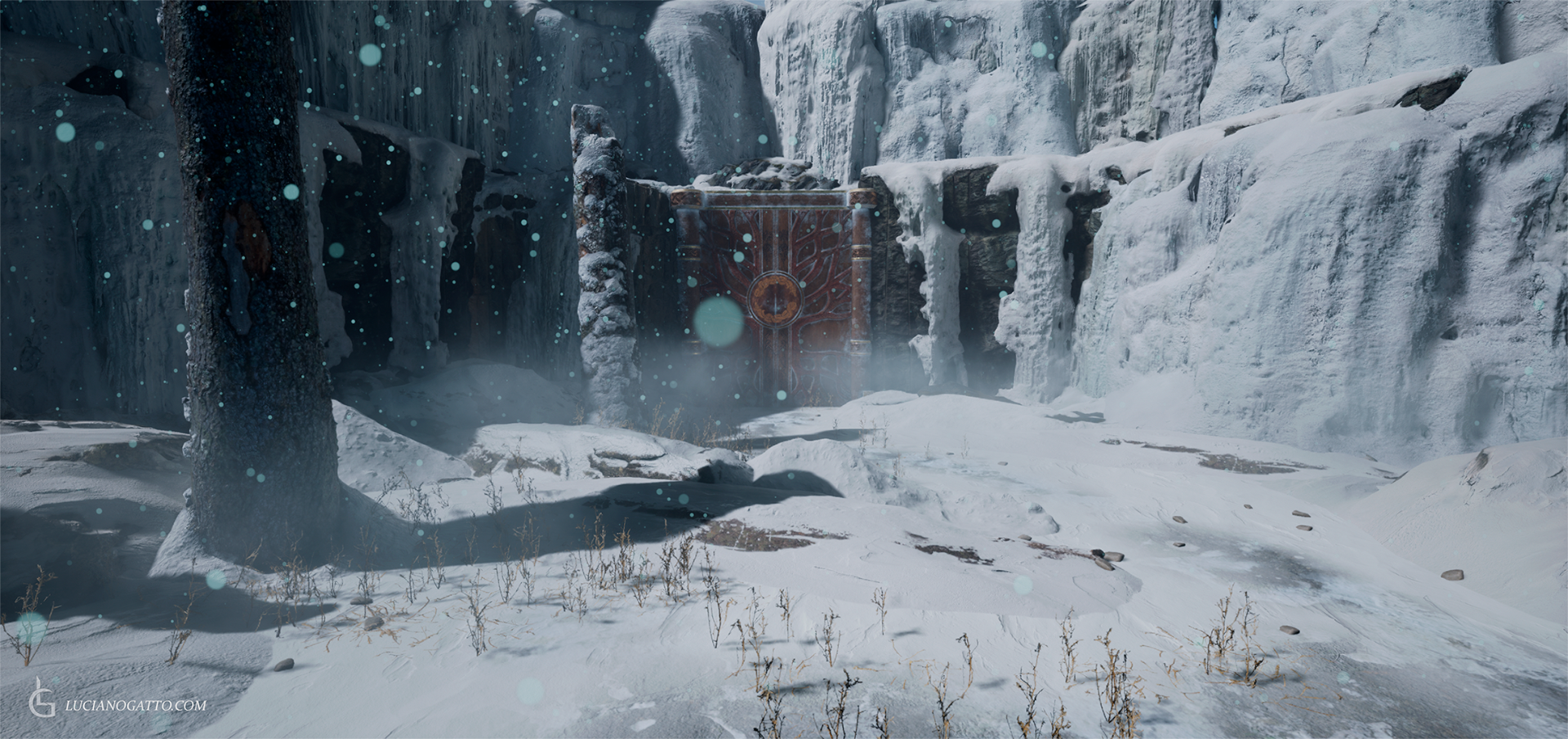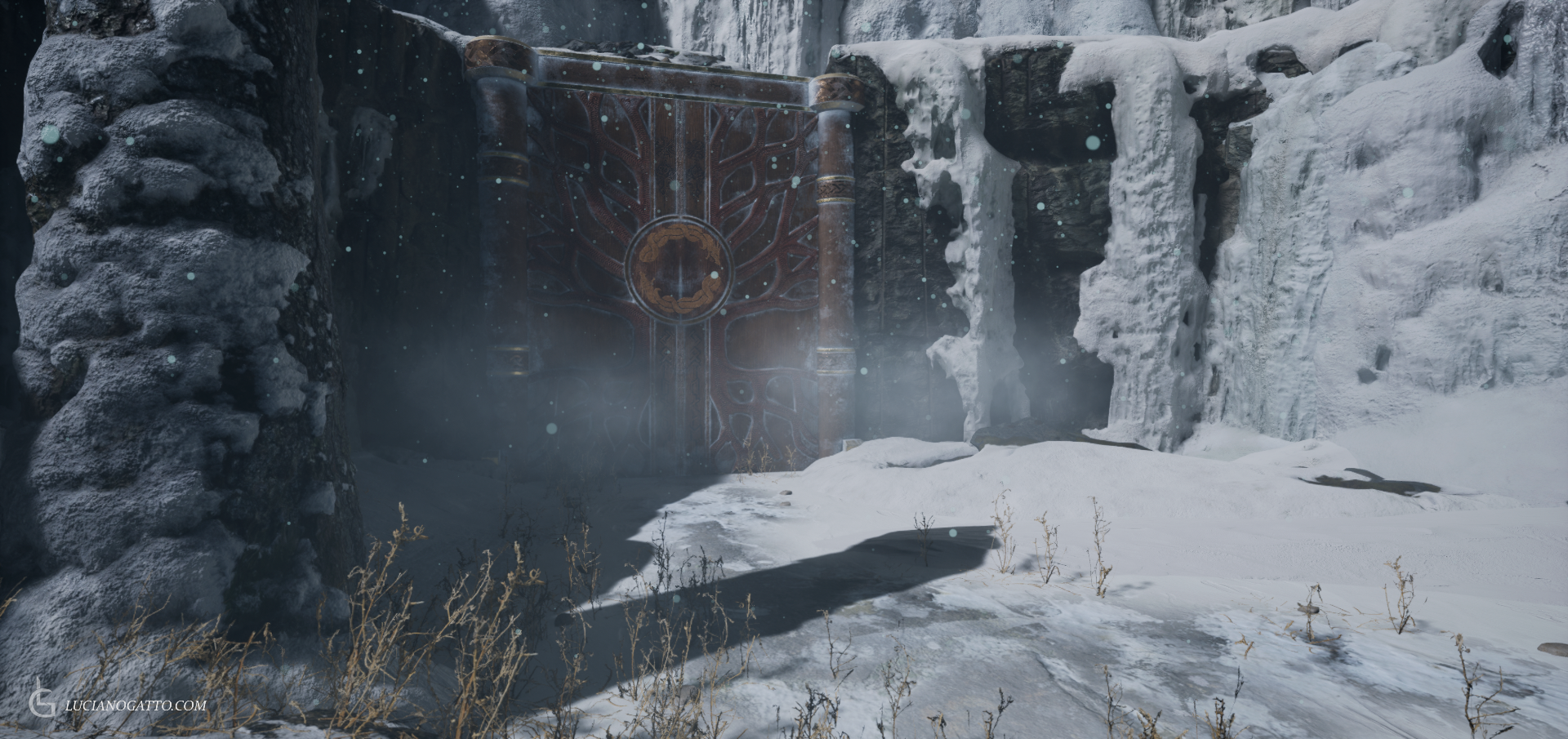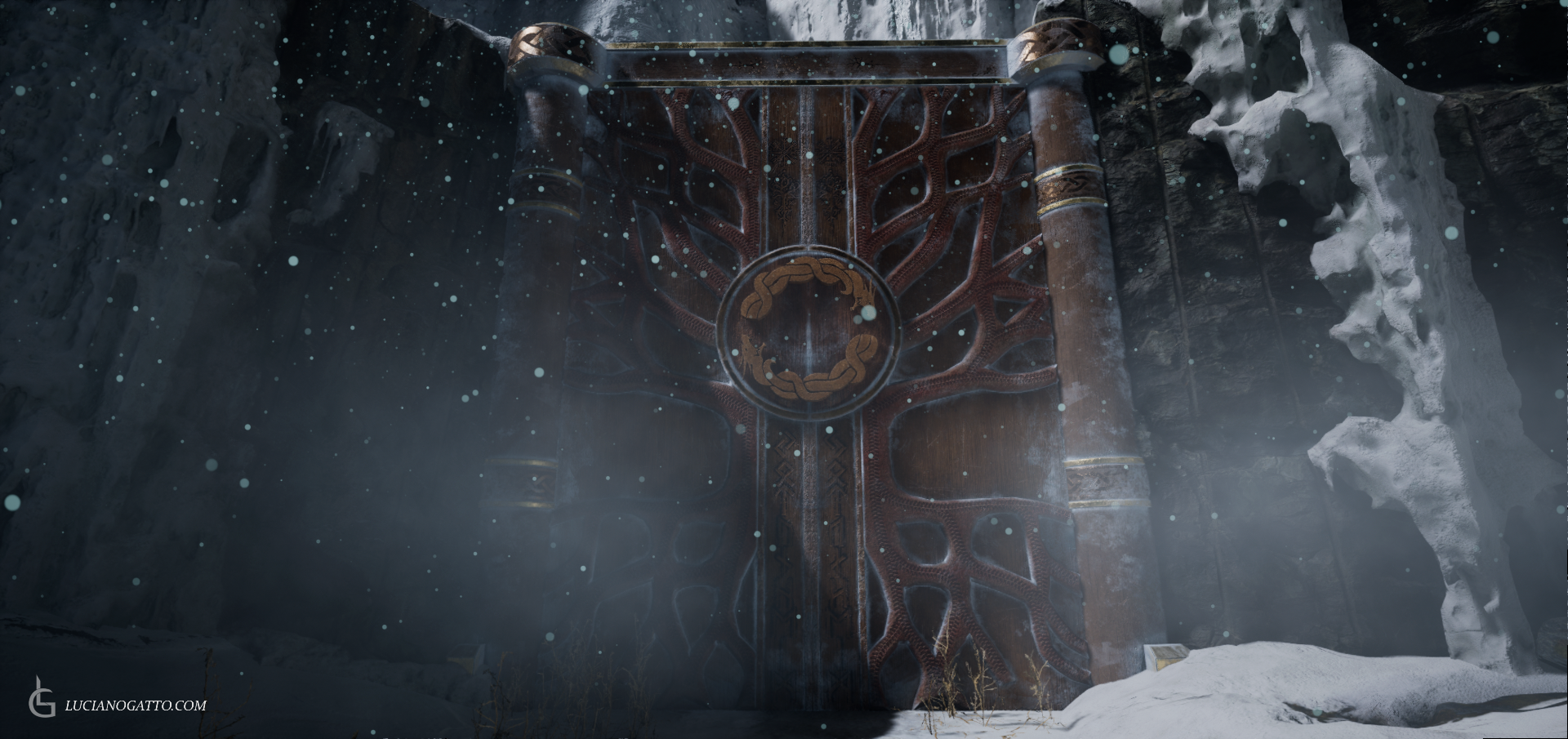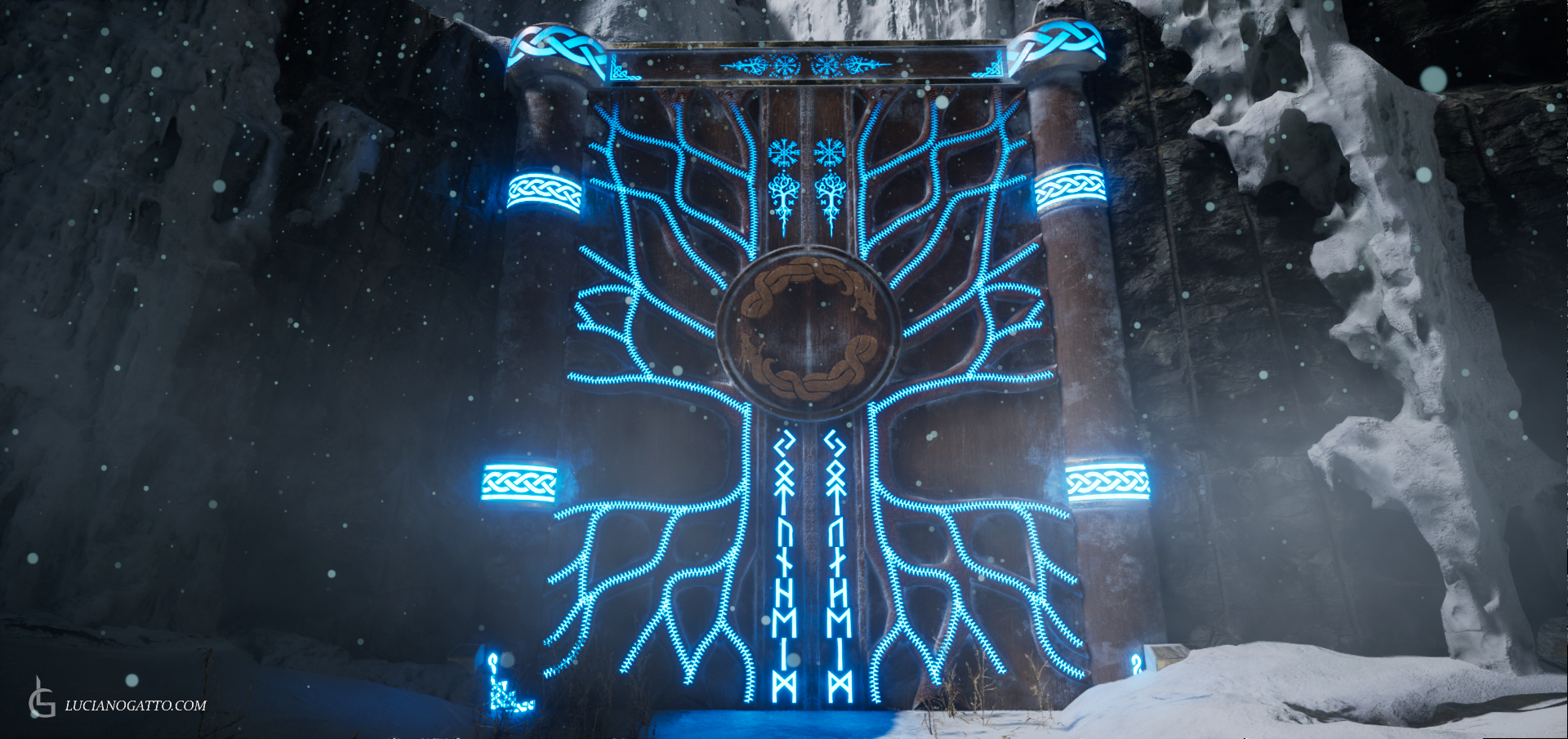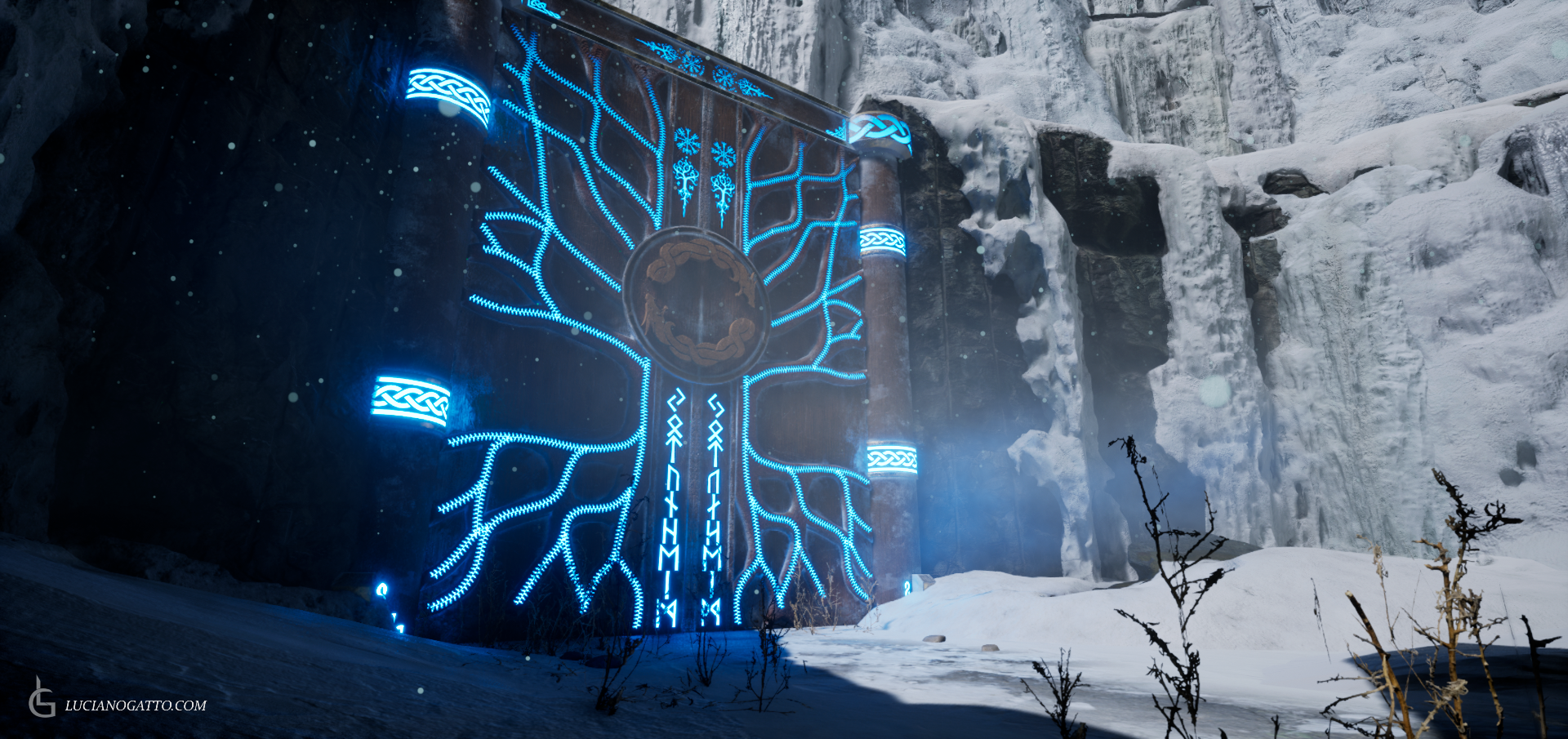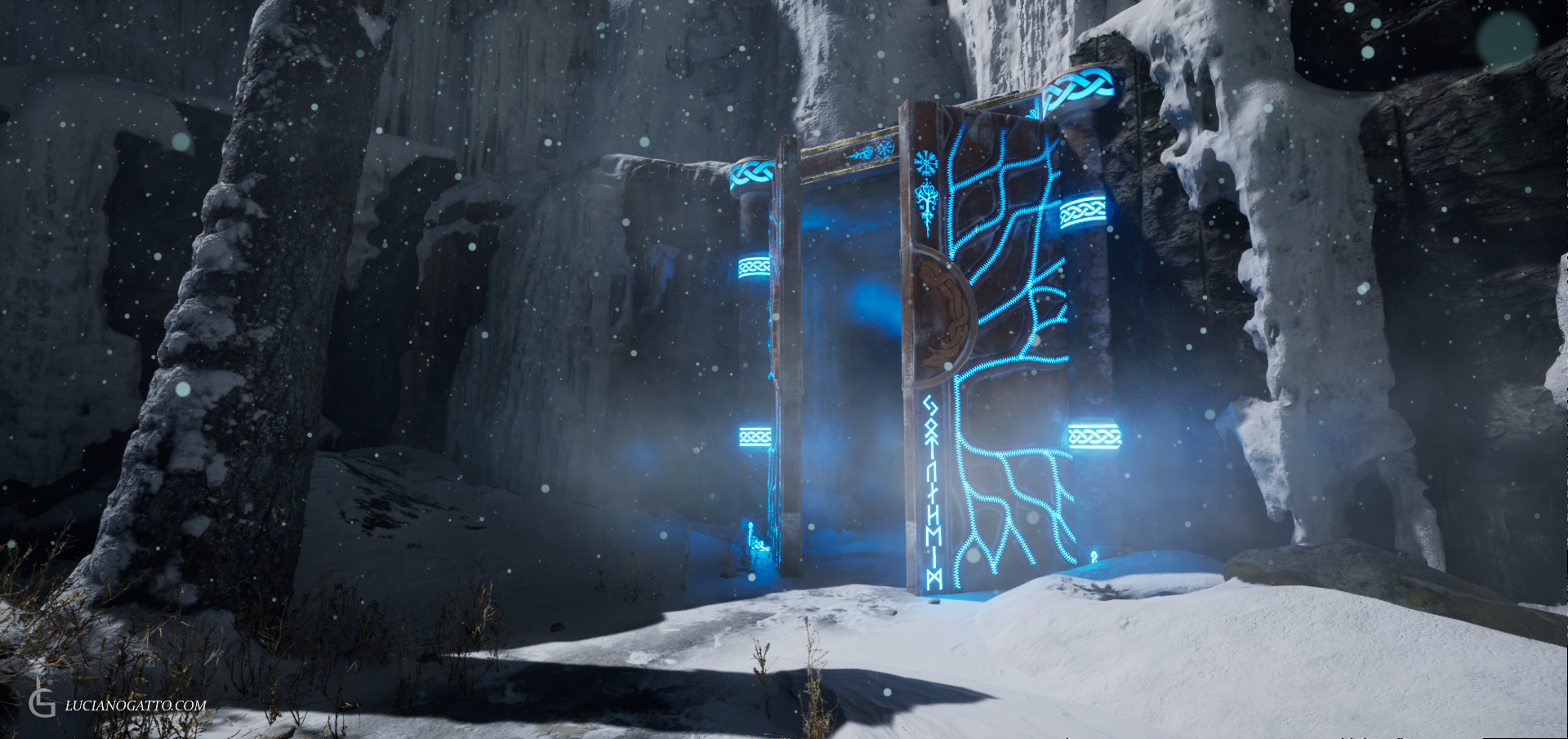 Door to Jotunheim
Hey everyone! This is my first final render inside Unreal Engine 5! Using the sequencer I created a cinematic inspired in one of my favorite modern games, God of War. This scene was created as an assignment for my Master's program and I was heavily inspired by the soundtrack of the game, hence why I used it on the final cinematic. Particles effects and snow assets are all Megascans and from other packs I own. The door, the pillars and the mechanism that opens the door are all modeled and textured by me, including the emissive "power up" effect. All the composition and lighting was created by me, including the sequence of events and cinematic. Video can be seen on my ArtStation Post. 
I don't own the soundtrack for God of War, it is a property of Sony PlayStation.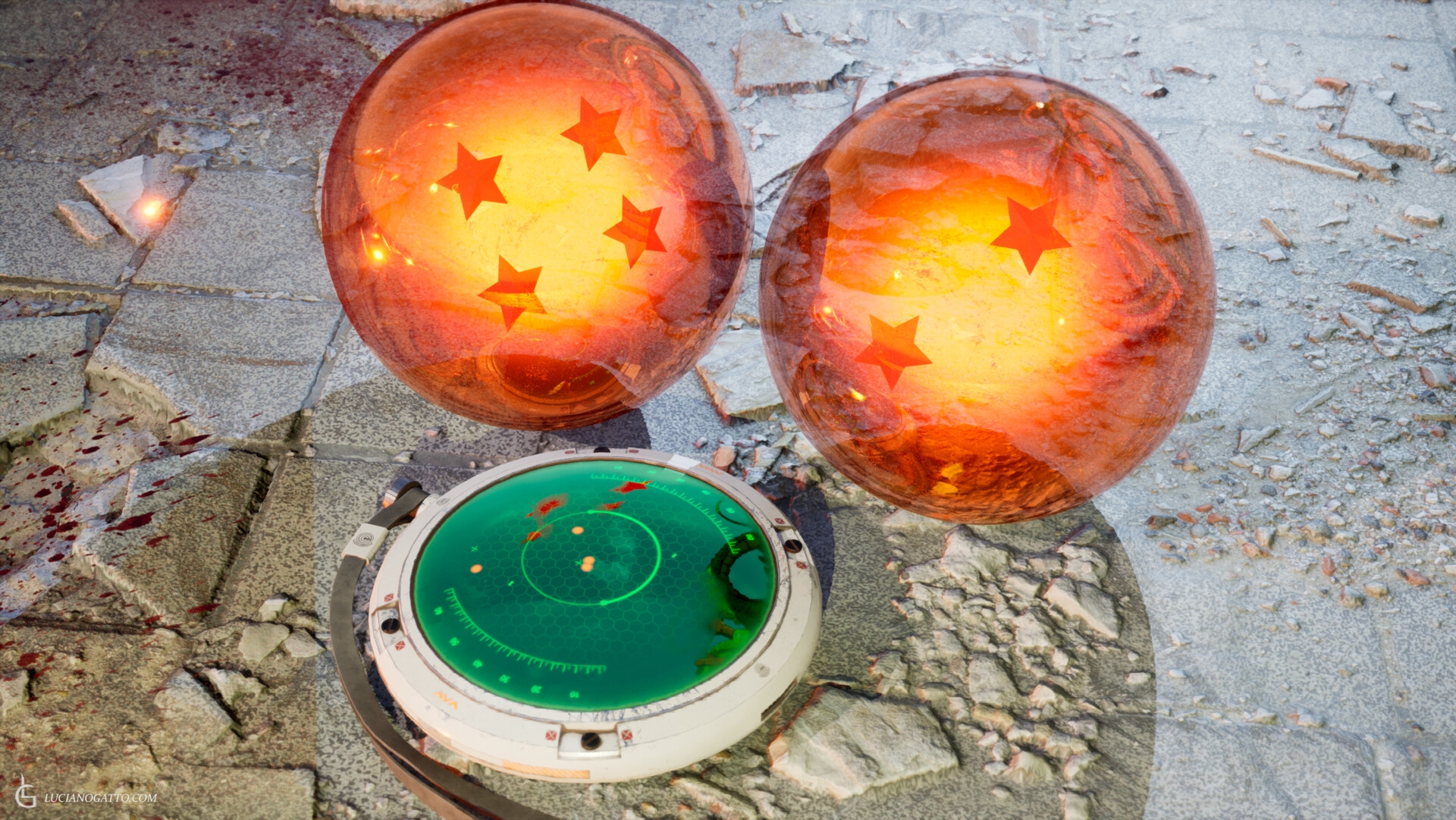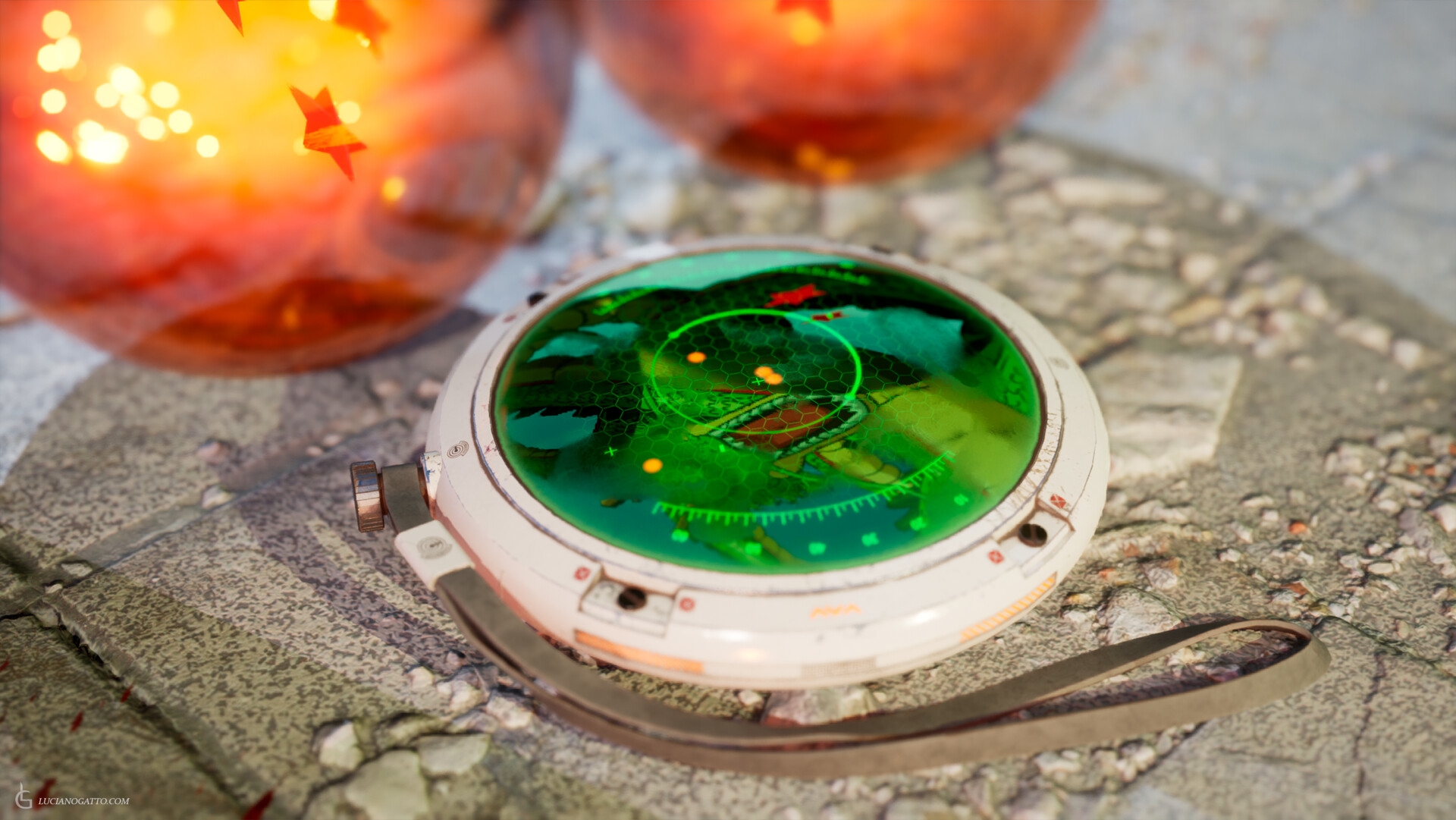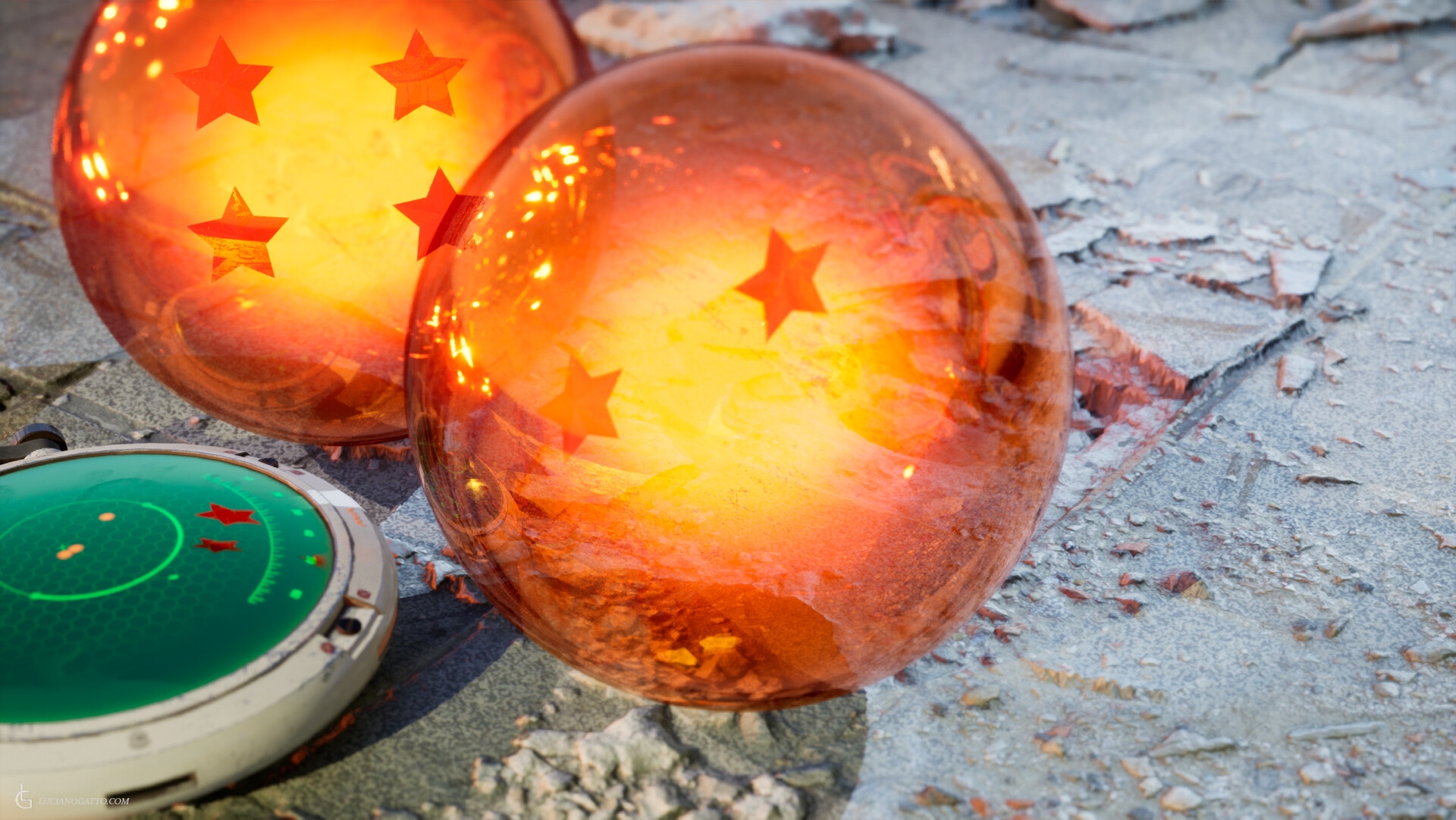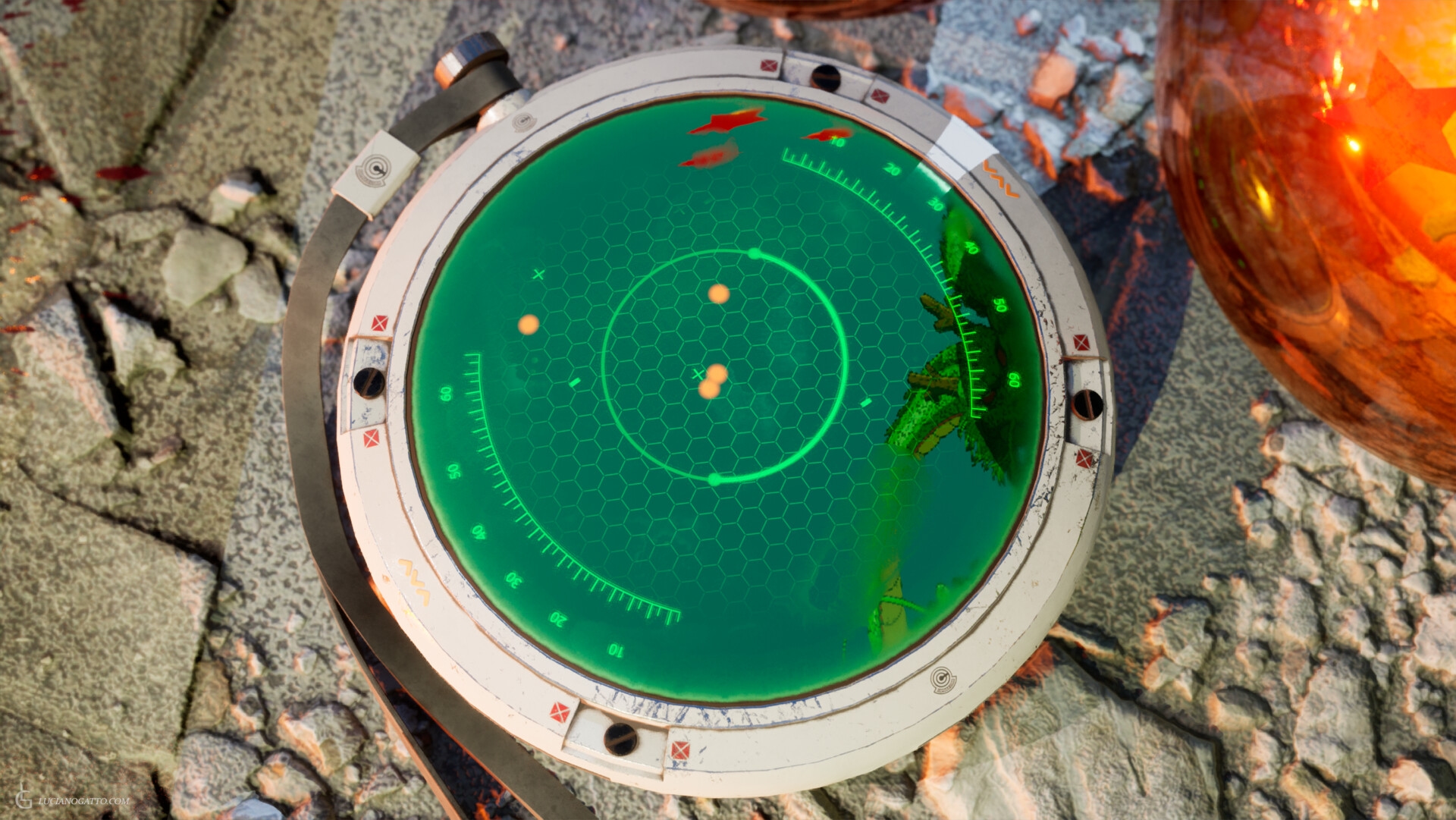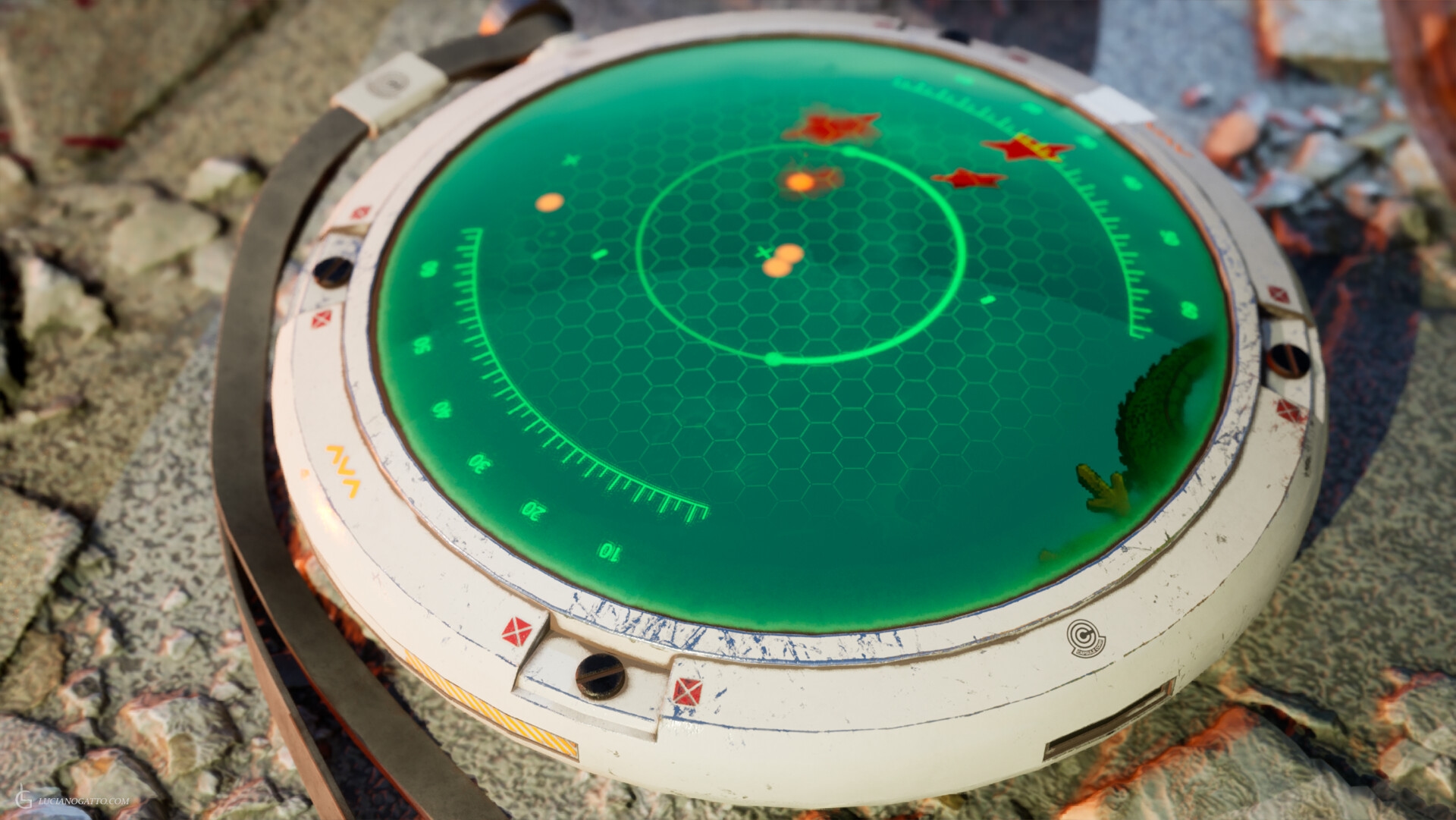 Battle for the Dragon Balls UE5
Hey everyone, since UE5 has officially come out, I decided to revamp this scene, with now some cool animations, better lumen optimization and new improvements in touches. Took a small break from my big project this weekend to do another fan art of one of my favorite shows: Dragon Ball. Wanted to make a realistic take on the dragon balls and the radar and make my own iteration of it. Had a blast doing this over the weekend and happy with the result of a weekend. Exploring the new displacement tools inside UE5 for the ground material I used was really fun as well (from quixel). The three assets are created by me on Maya and textured on Substance Painter with the final render on UE5. *Anime Shenlong as easter egg.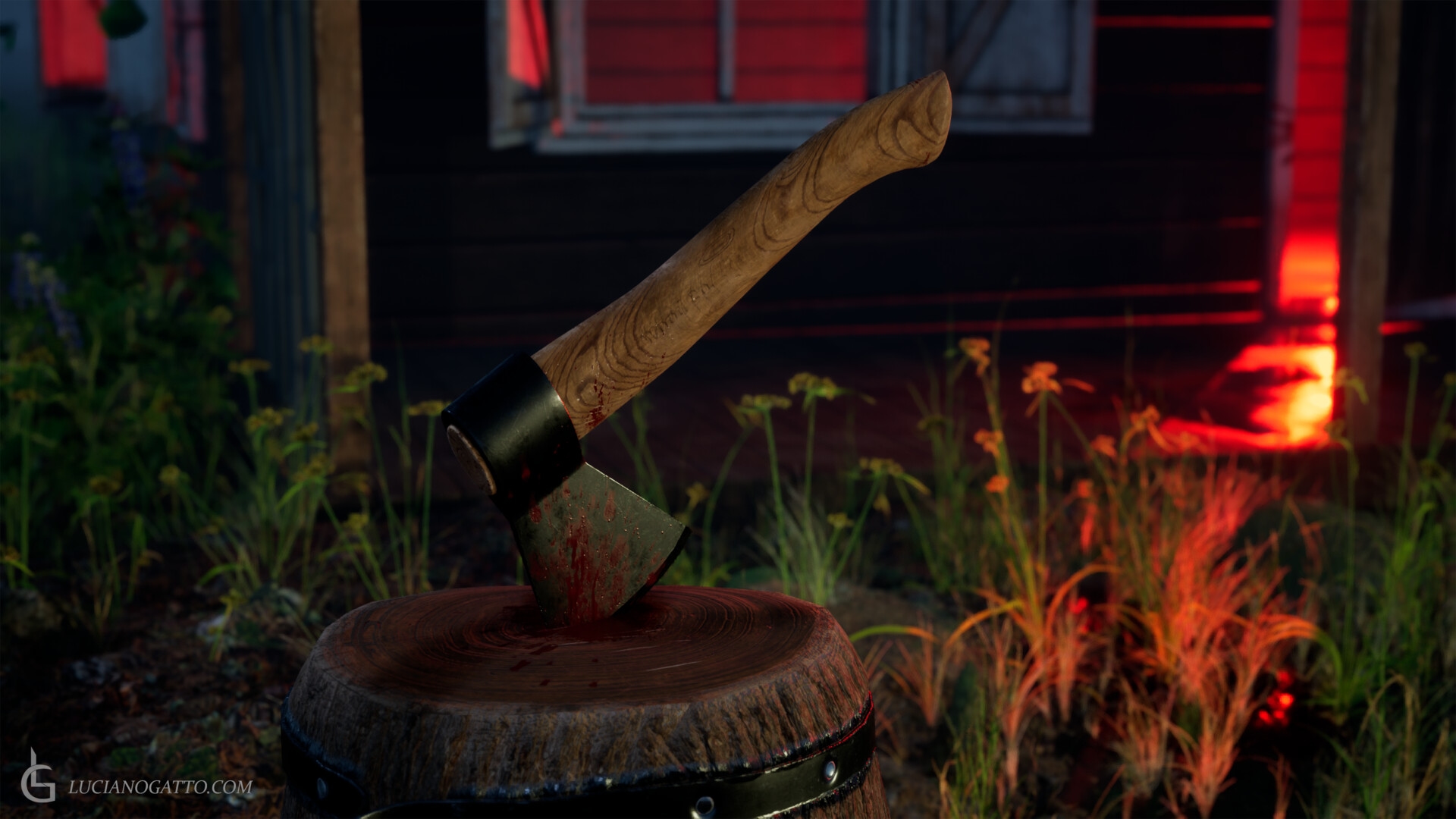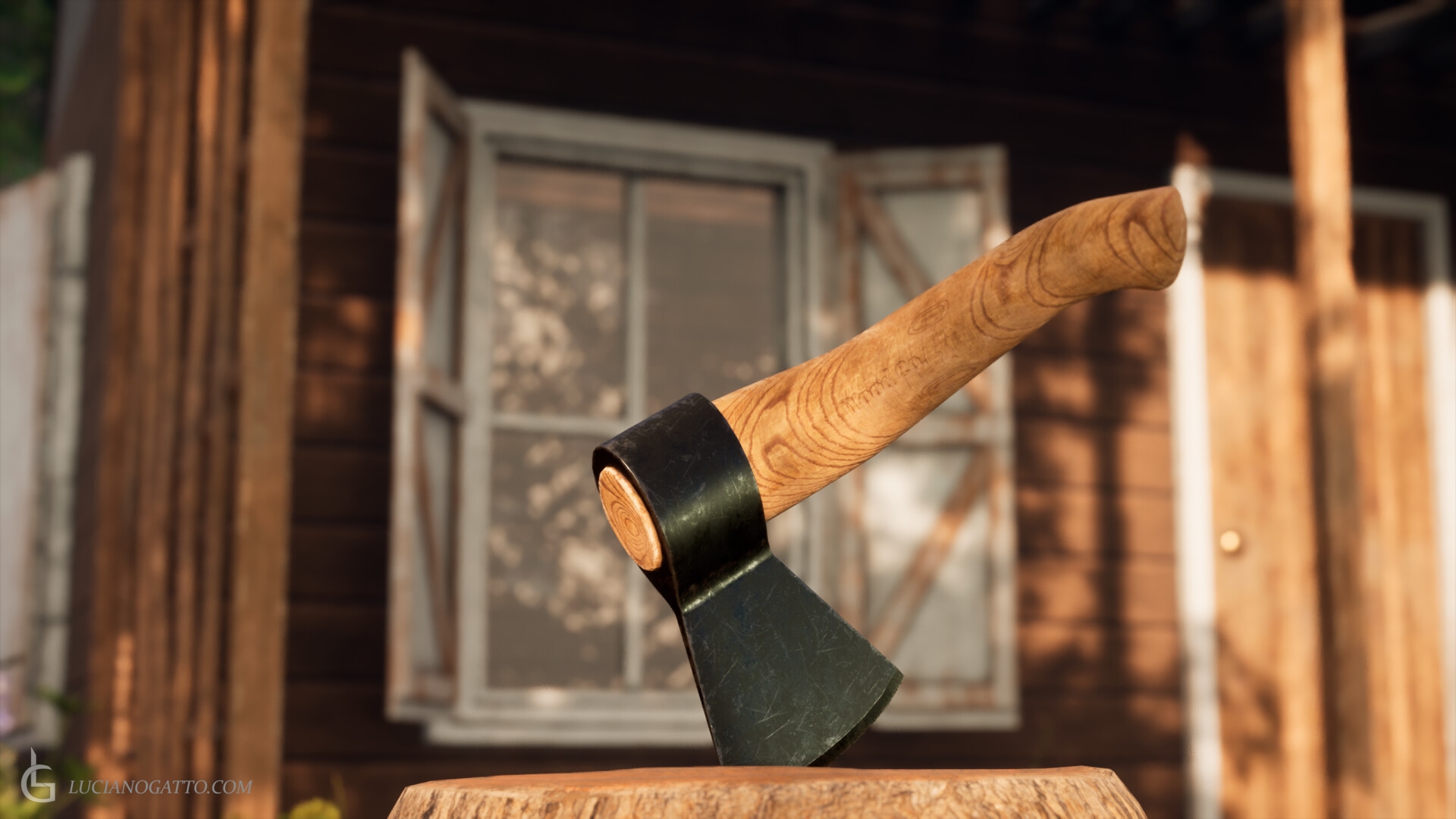 Malevolent UE5
Hey everyone, did a small diorama scene in UE5 more horror themed to focus on a Axe murder. I love the red and dark color palette from some horror movies, so I wanted to incorporate that into one of my scenes and I have always loved the horror genre. I also couldn't help myself, since I enjoy lumen so much and do a day version of before the horrific events have taken place on this cabin. All models and textures made by me, besides the foliage that is from megascans. The cabin is also fully modular.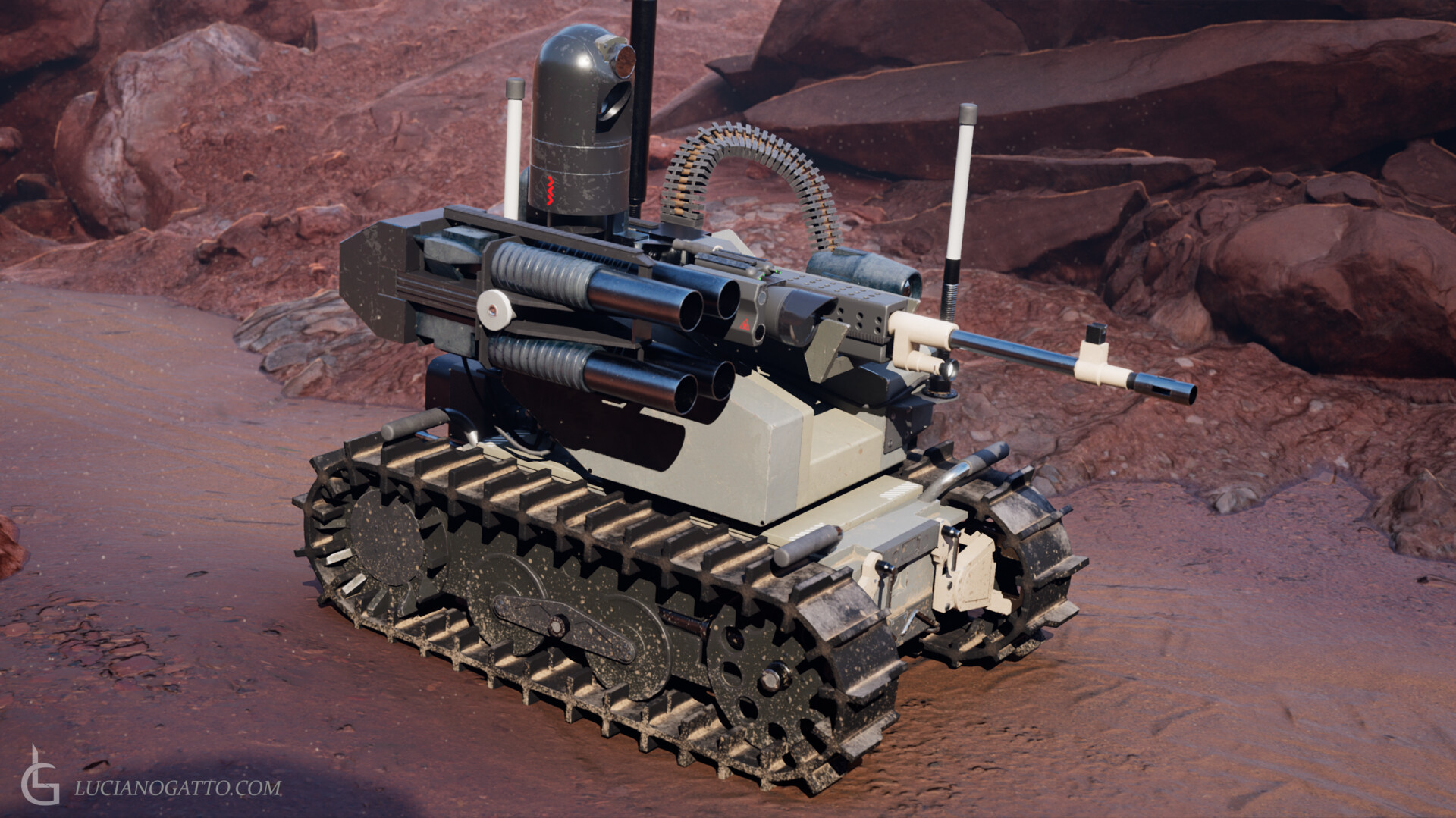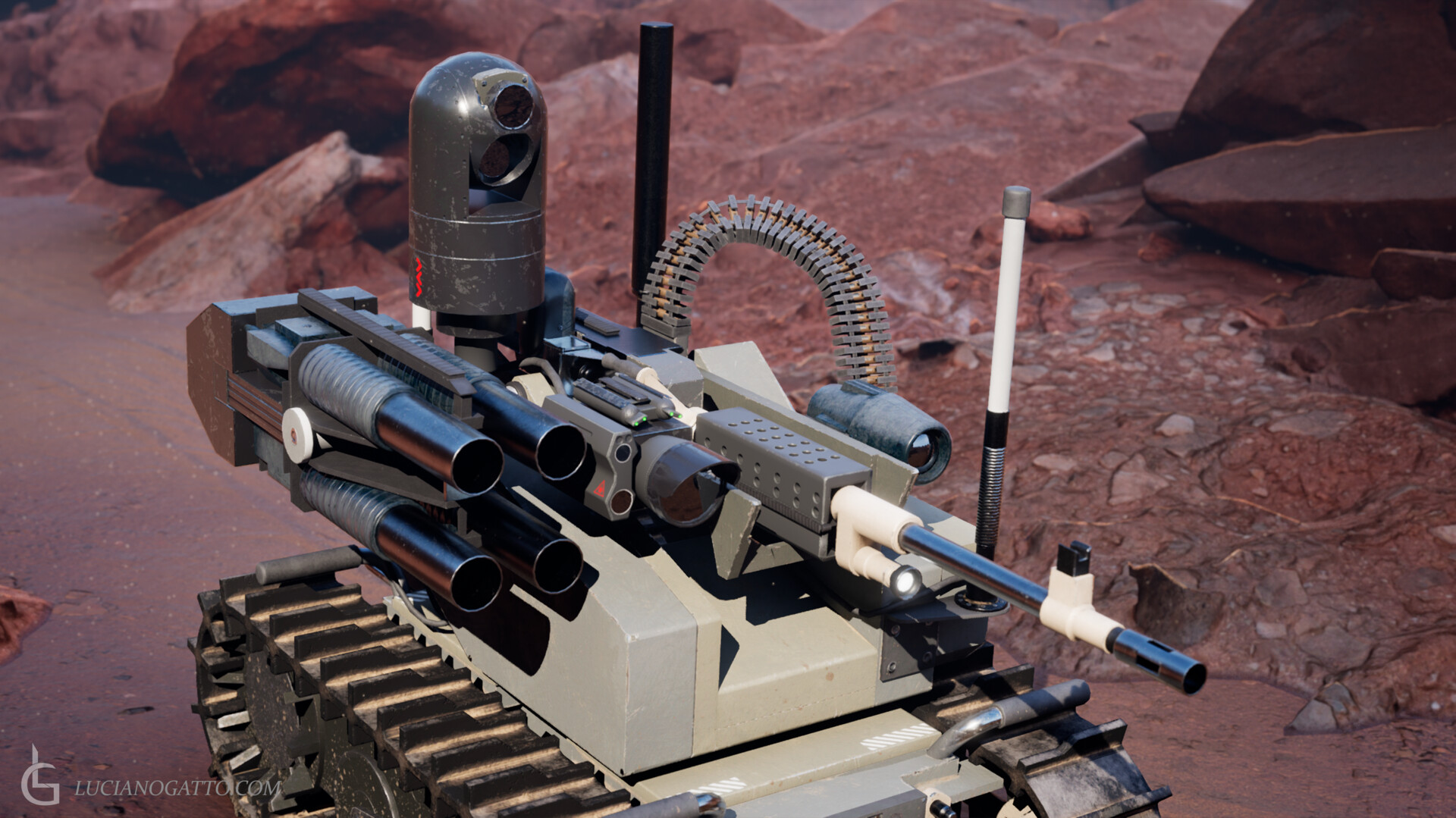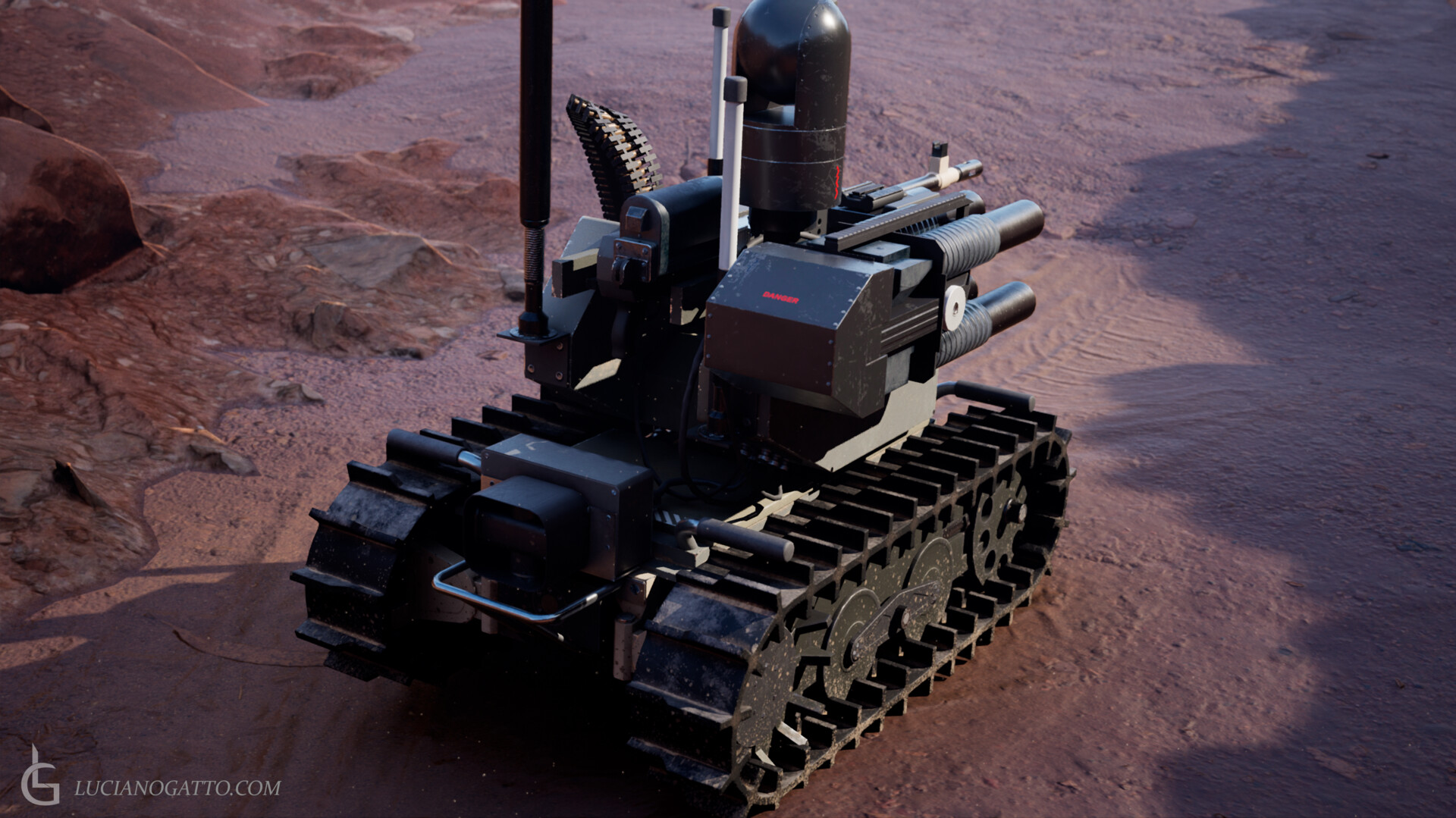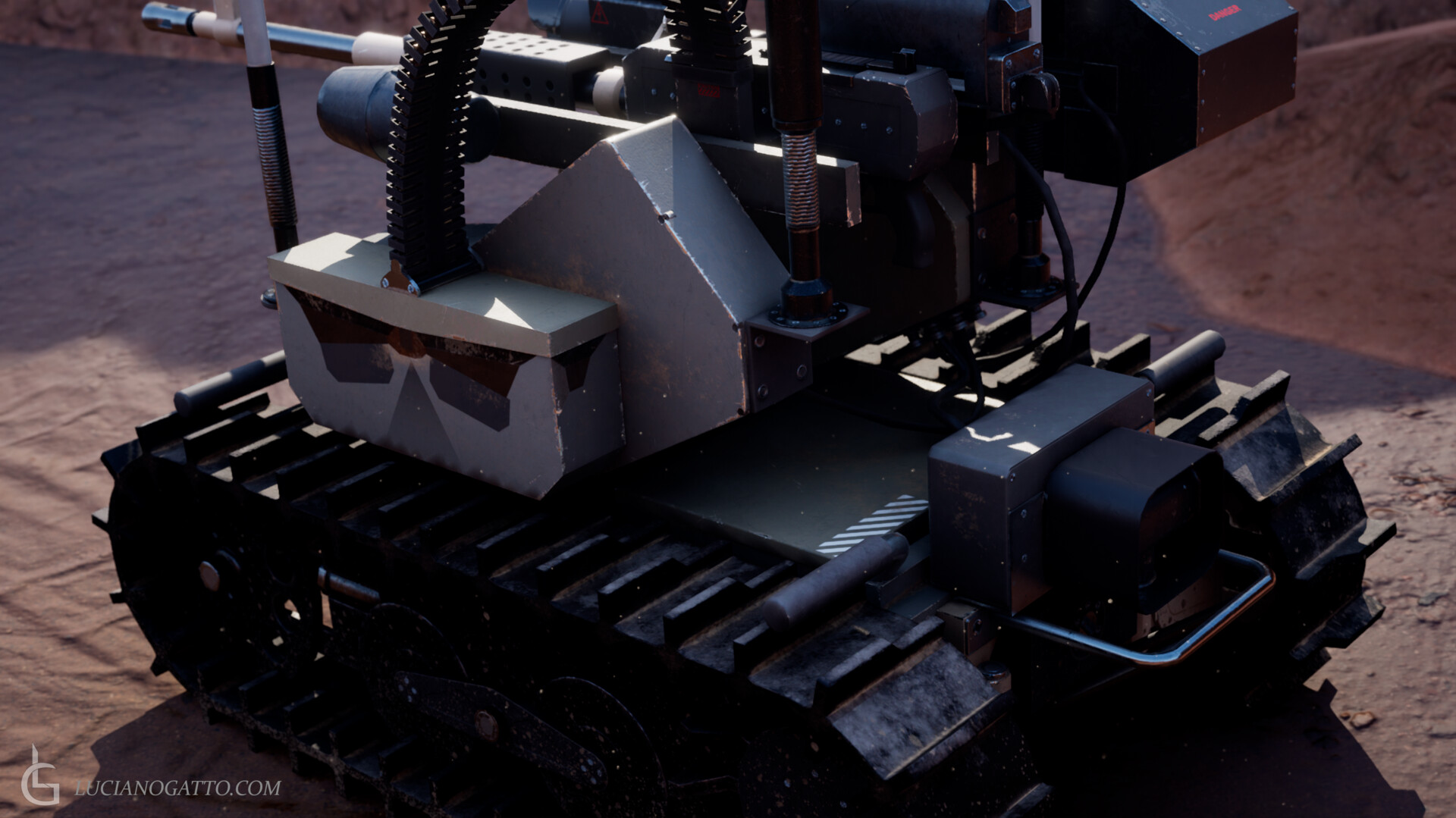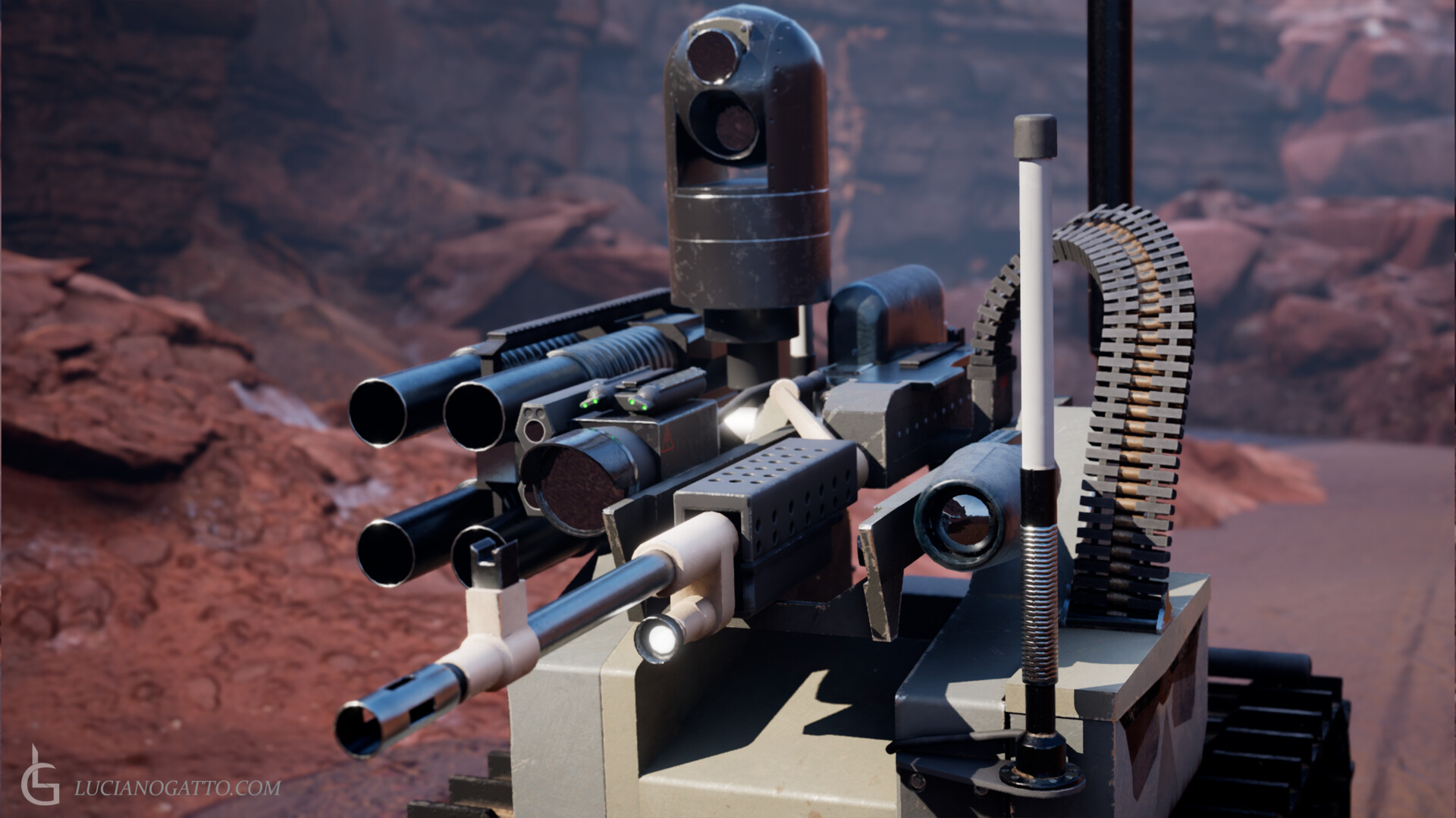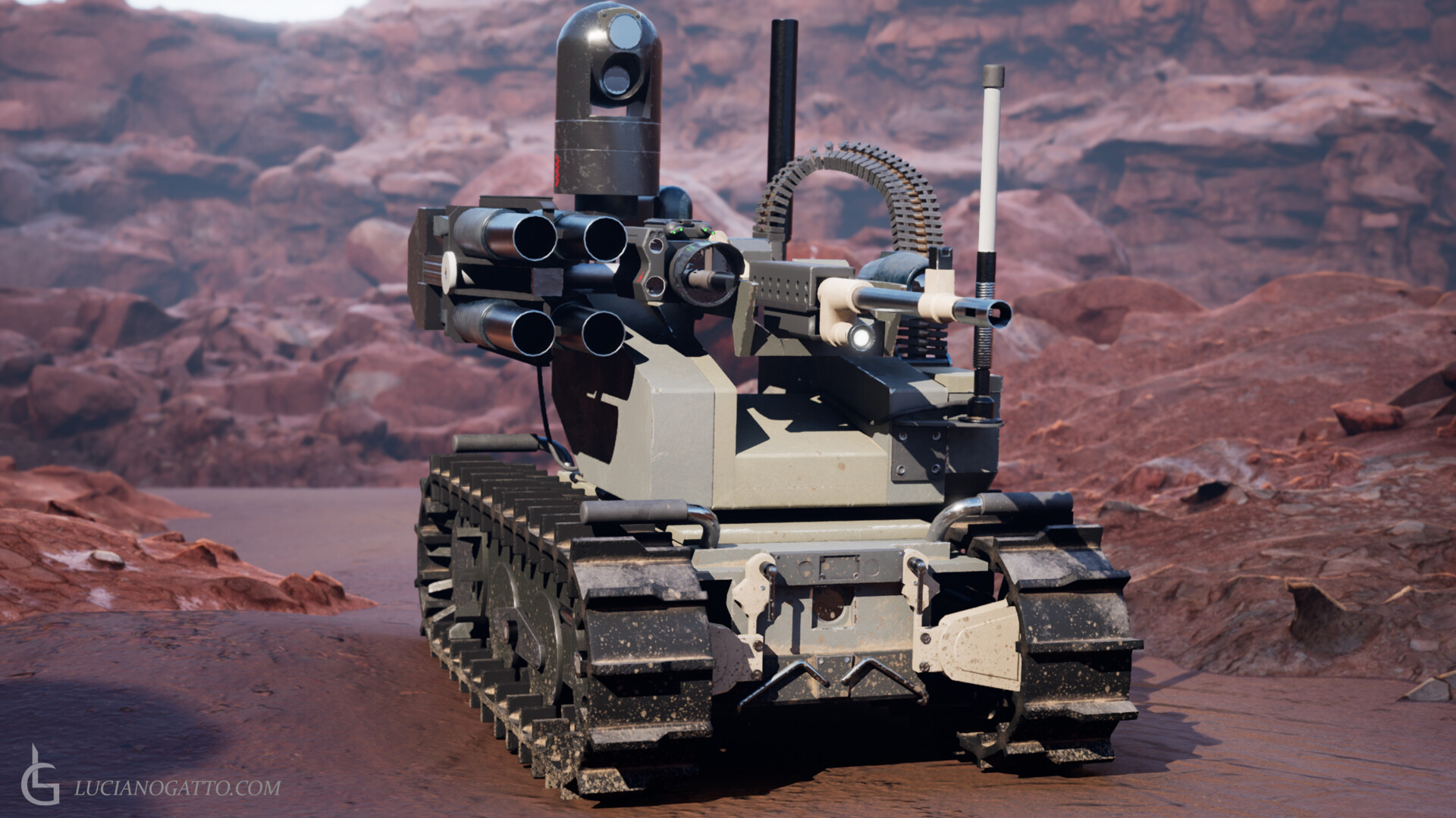 Maars - Art Test
Hey everyone! Did this scene a bit quicker then the others, I worked on this for an art test for a company that can't be named. I had to create the modular military drone (MAARS) with certain specifications. After the test was done and submitted, I created a small scene for it in Unreal using Quixel assets to get some nice shots of it. Hope you guys like it! The asset is fully modular and completely game ready, as requested for the art test.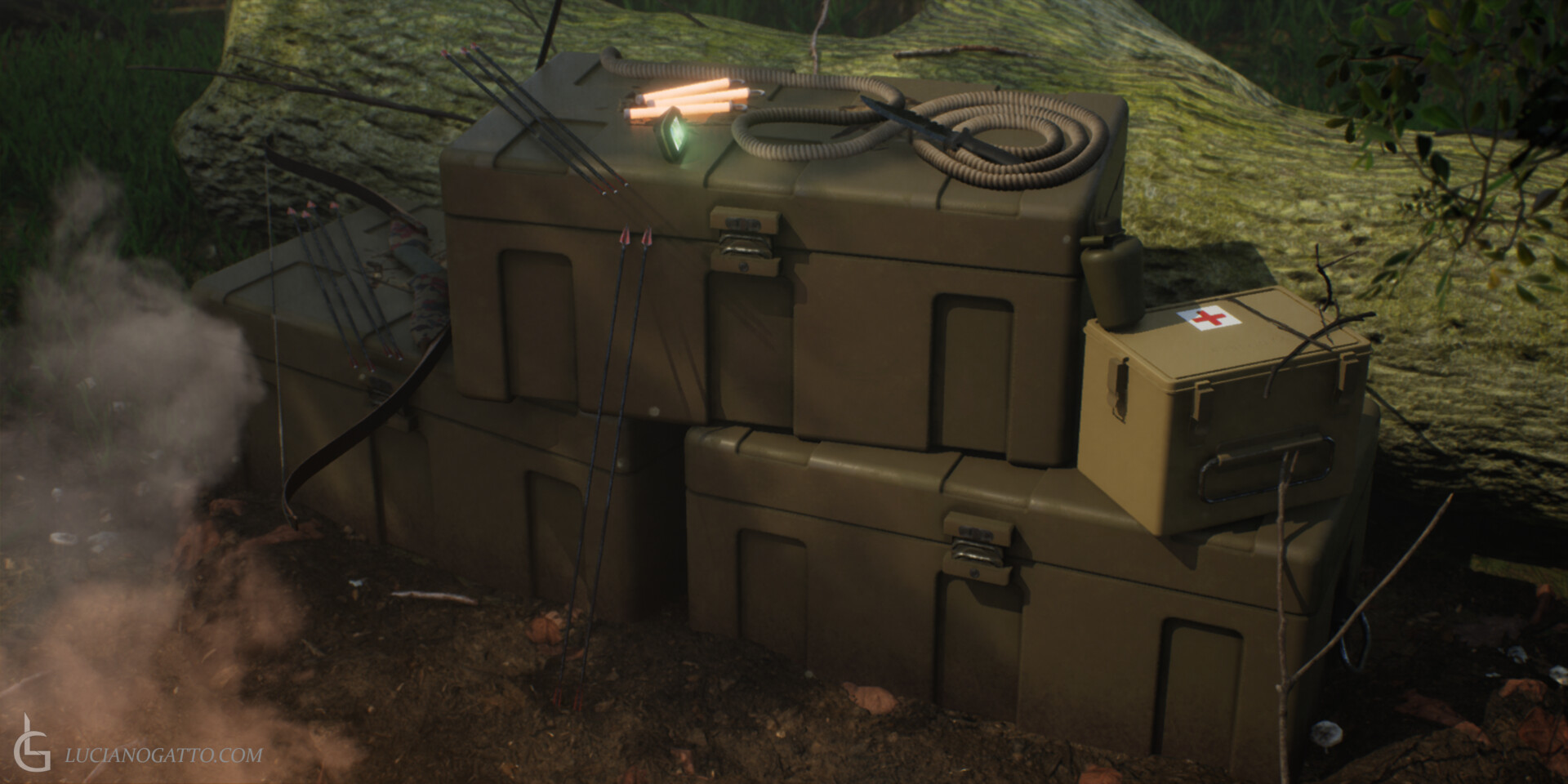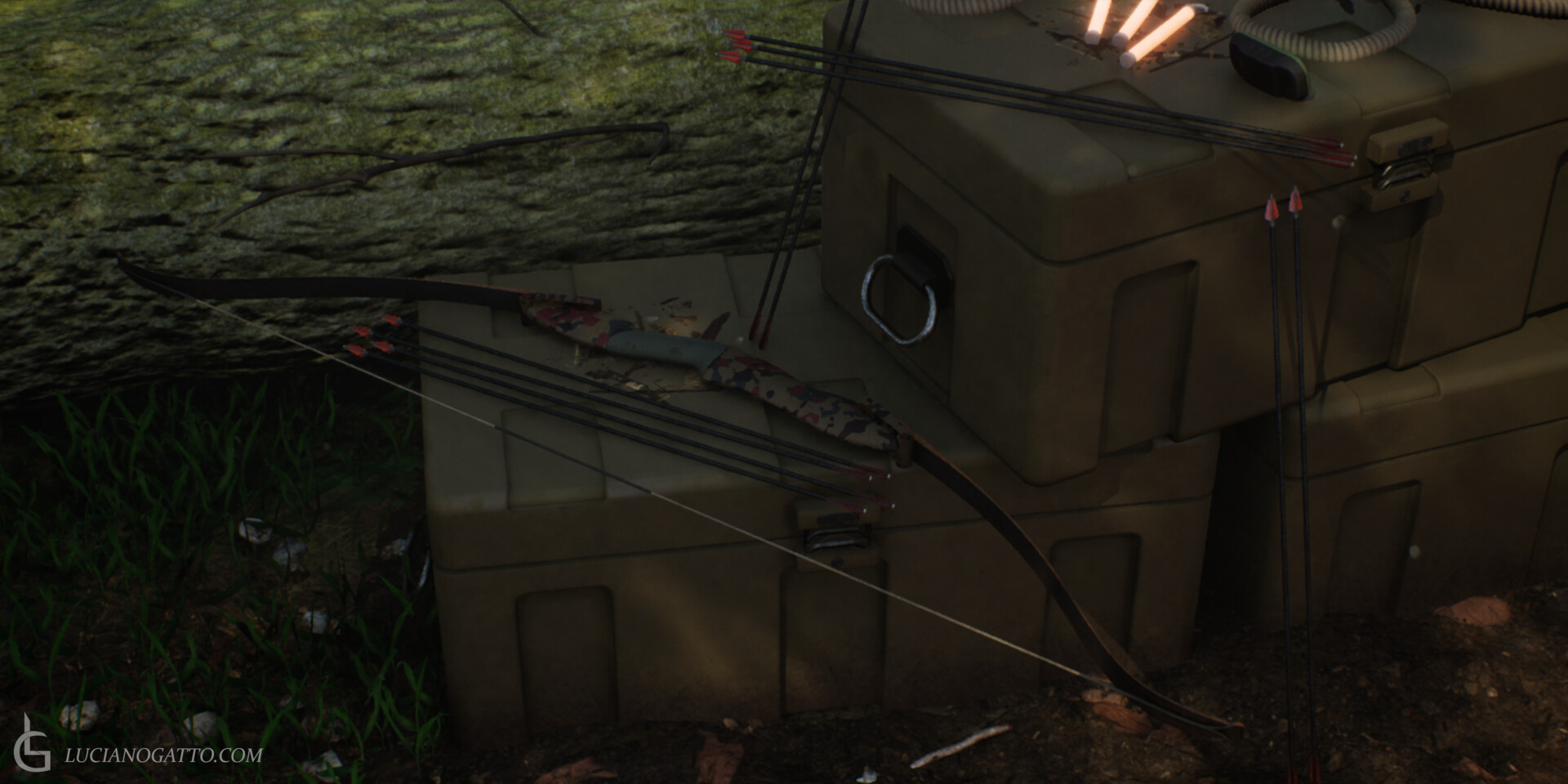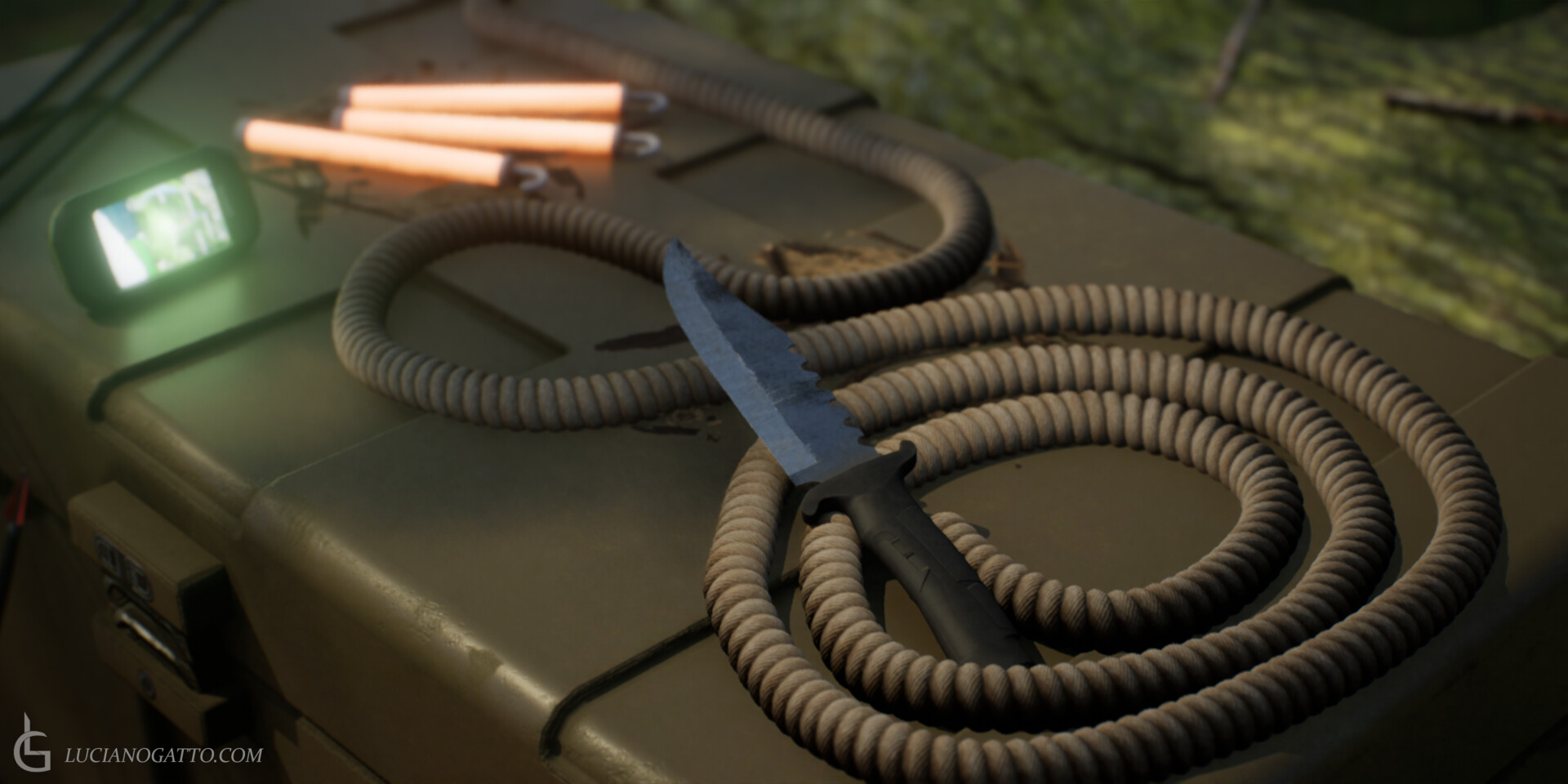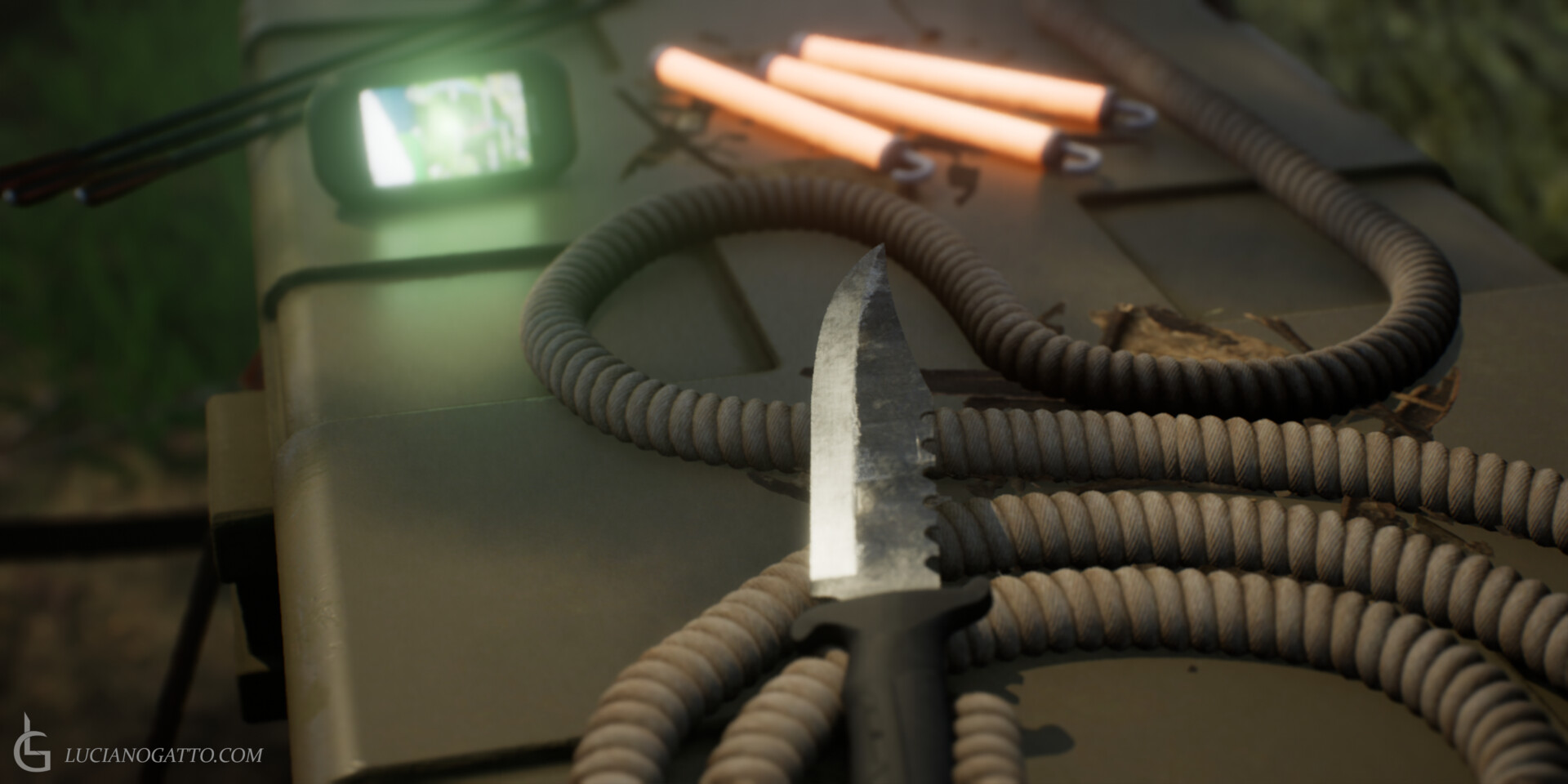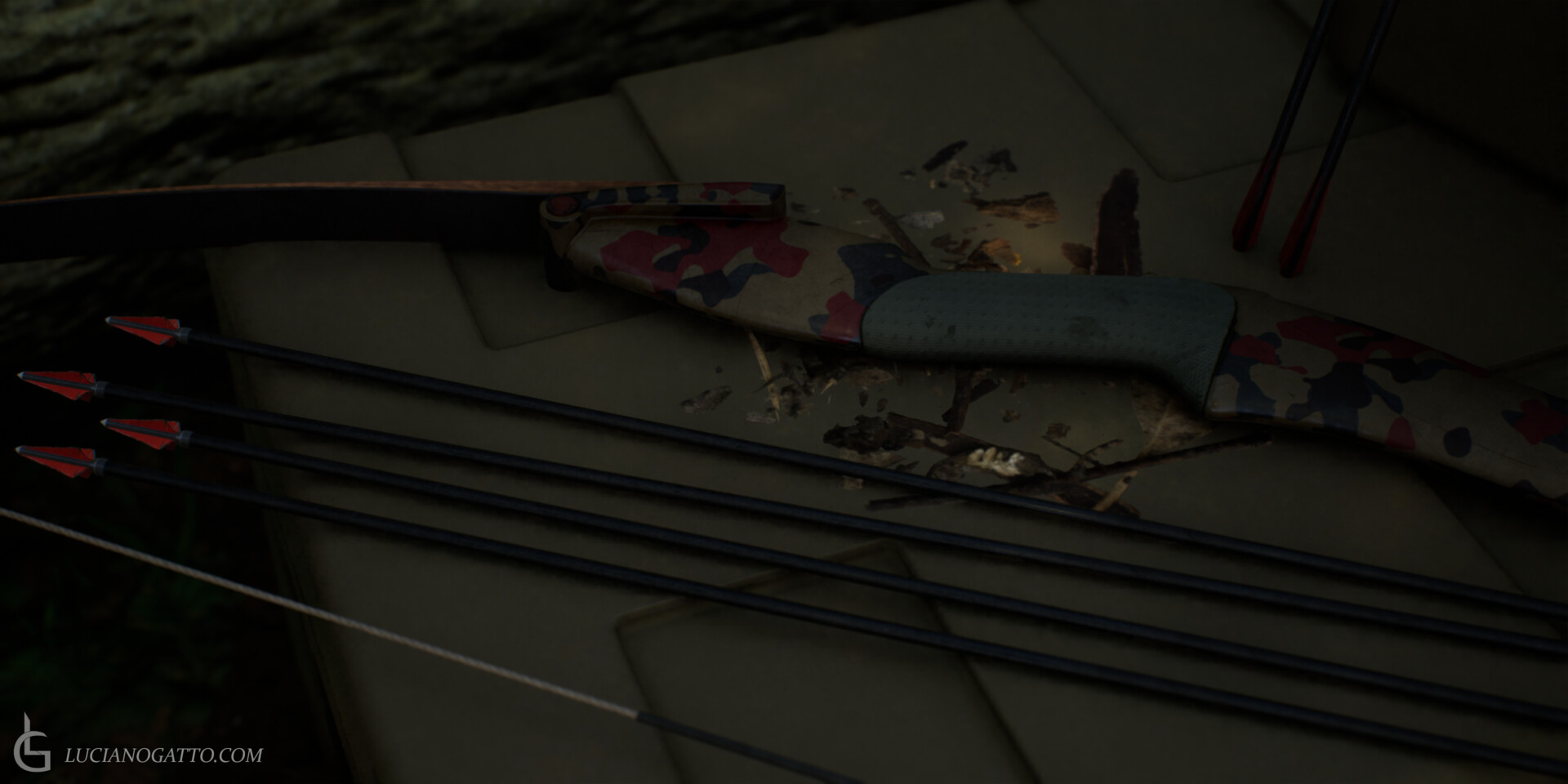 Operation: The Hunt
For this scene I wanted to explore creating foliage trough photogrammetry. I created a scene of a hunter's equipment he would use in a jungle.  I created the foliage using a photogrammetry process with SpeedTree. I also used SpeedTree to create trees that cast shadows on the scene. The rest of the models I made inside Maya and Zbrush. This scene is that last that was part of my mentorship with Ubisoft's Associate Art Director, Billy Matjiunis. Although I was more independent then on the past scenes. I only utilized Megascans for a placing a few objects on the ground that wouldn't be seen as much and mostly out of focus, otherwise, all content was created by me. I am also fully responsible for all the lighting on the scene and post process. For the ground I utilized a mix of vertex paint with dithering.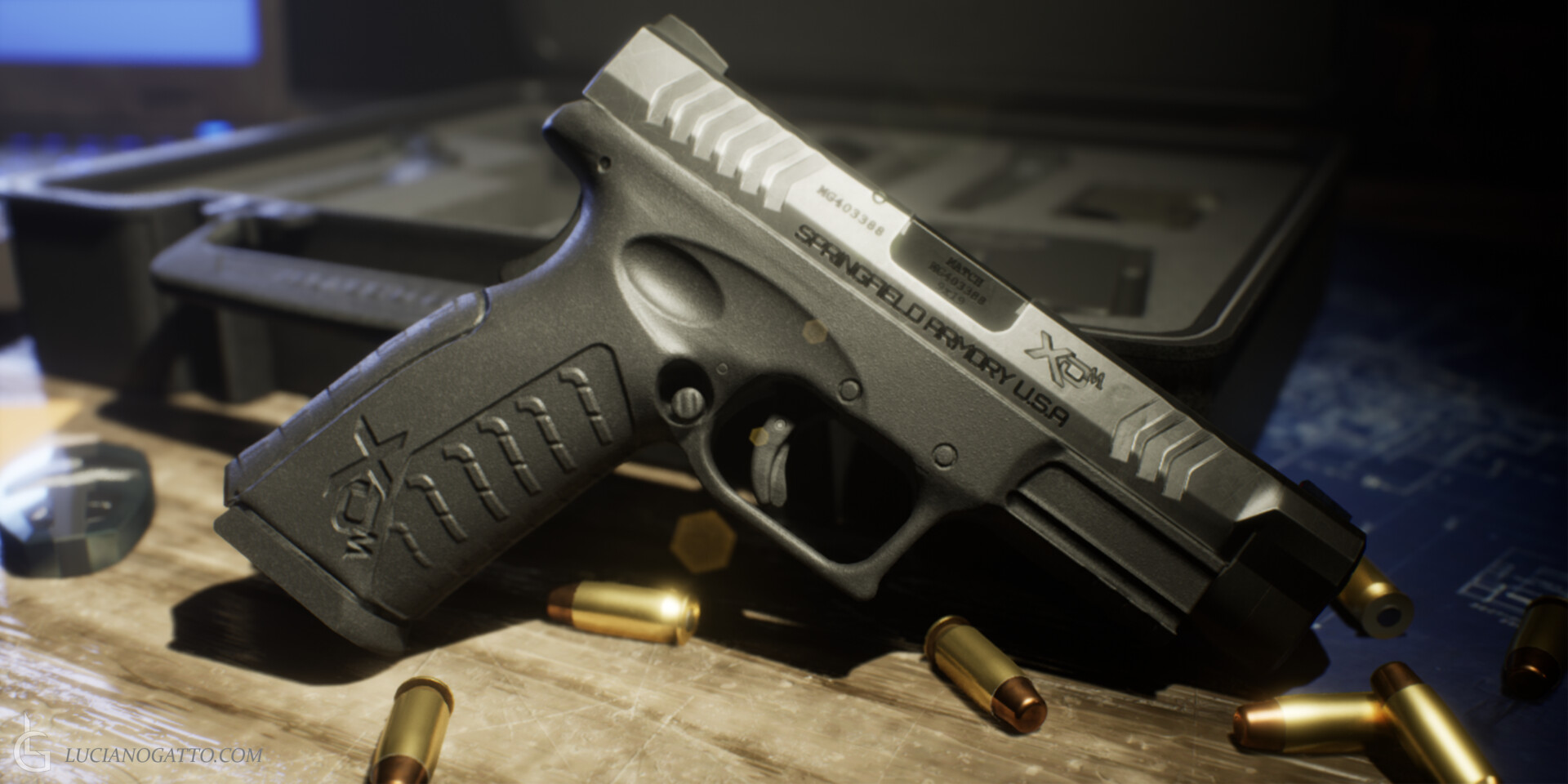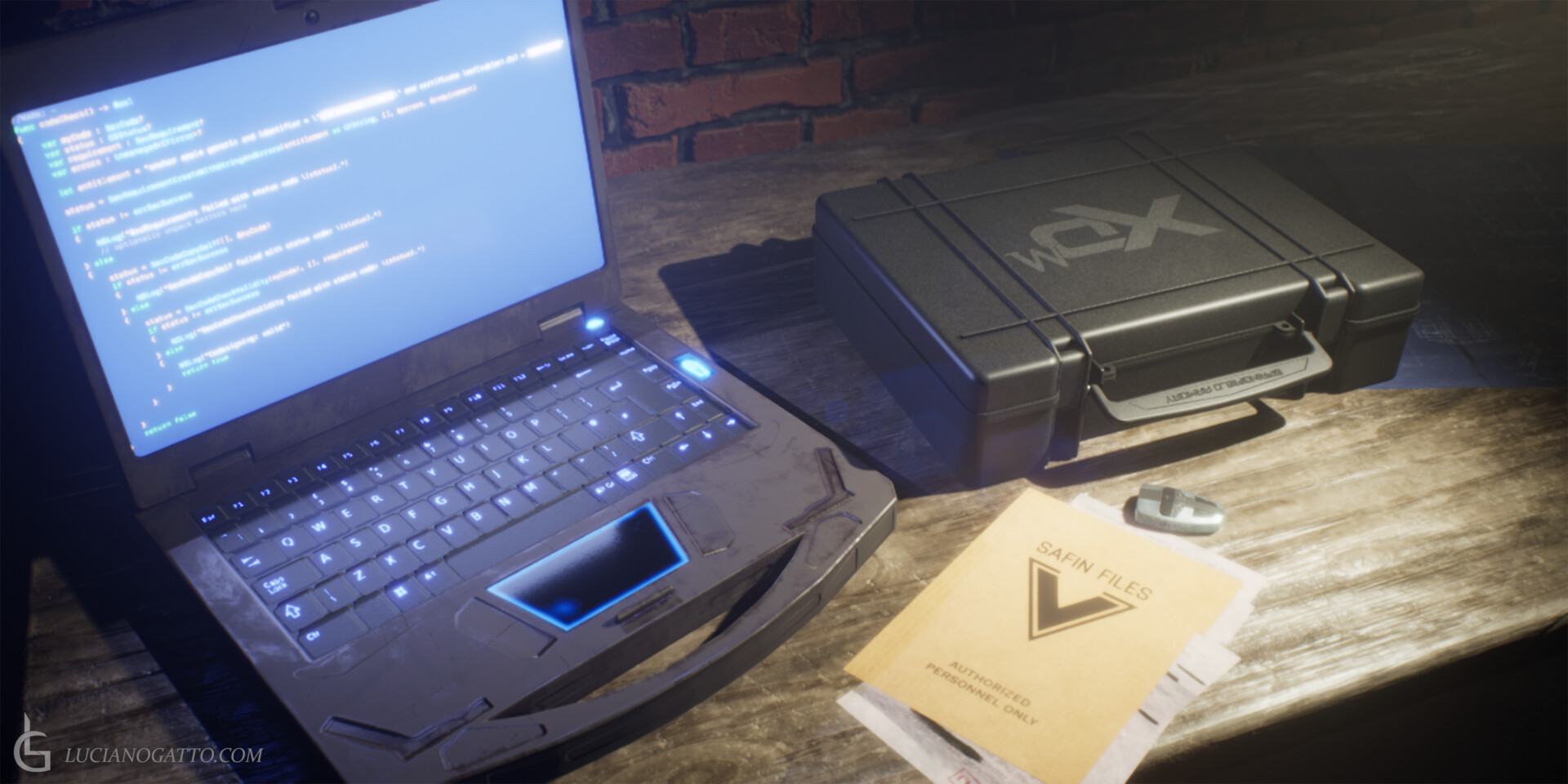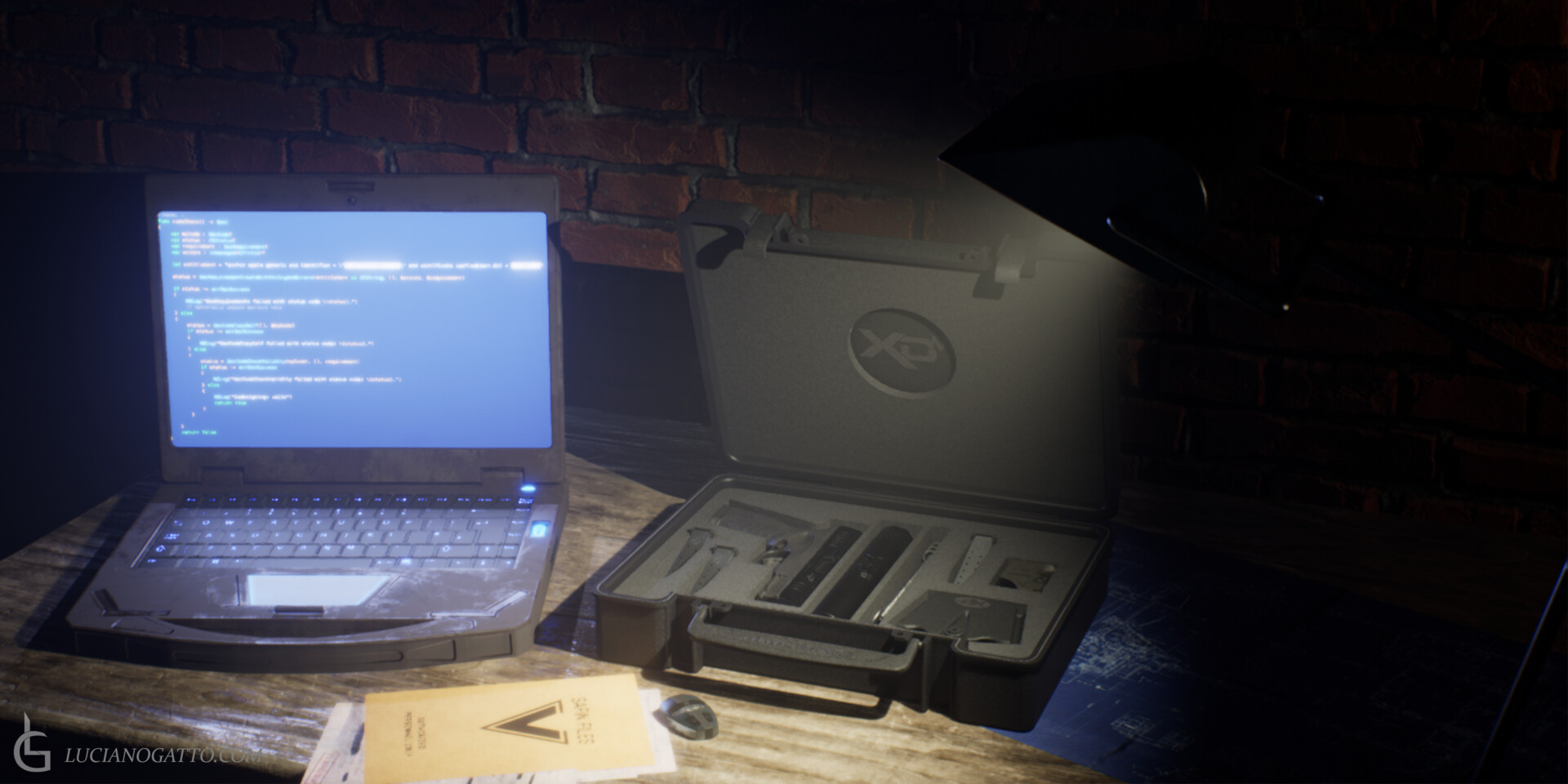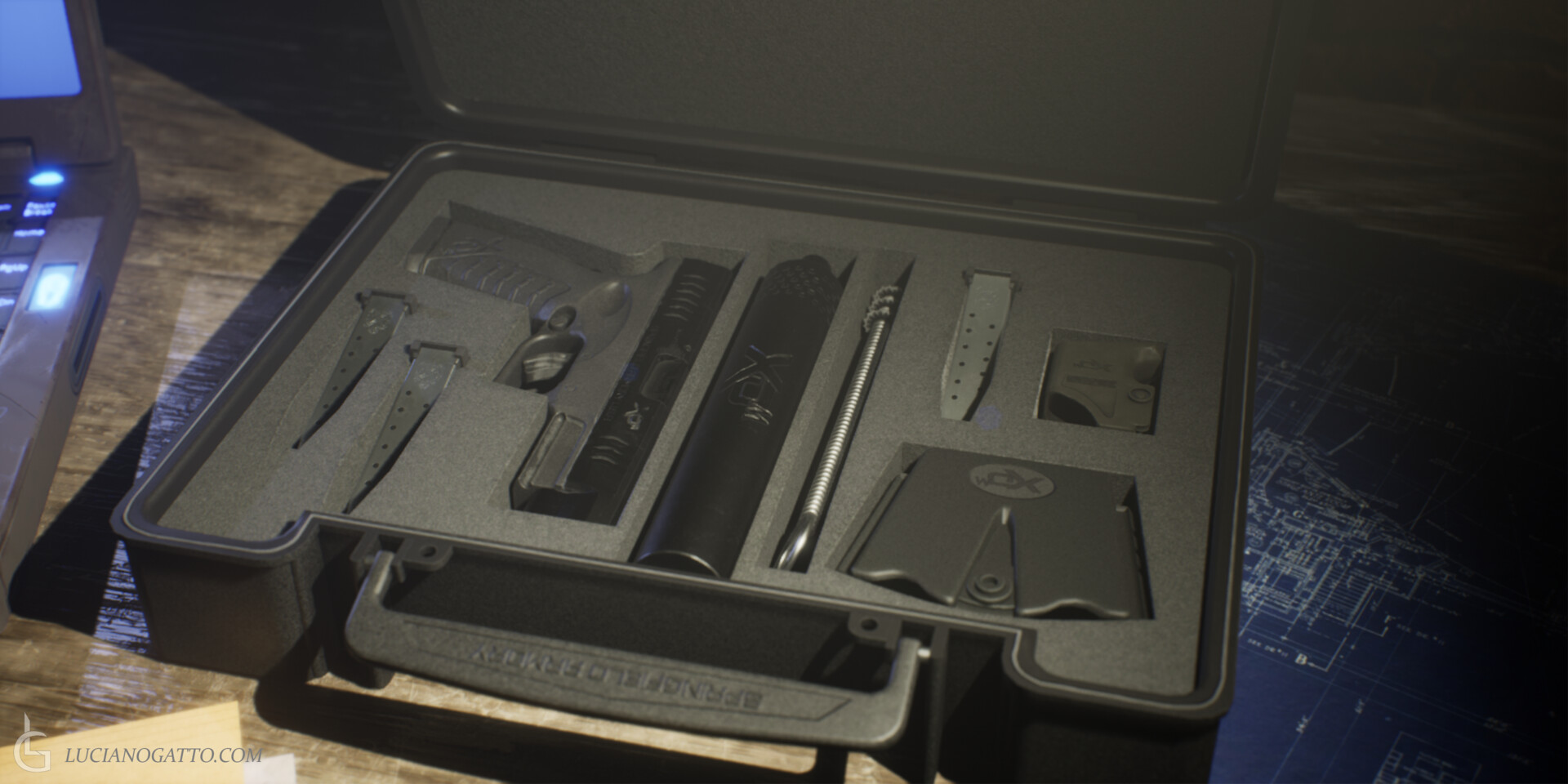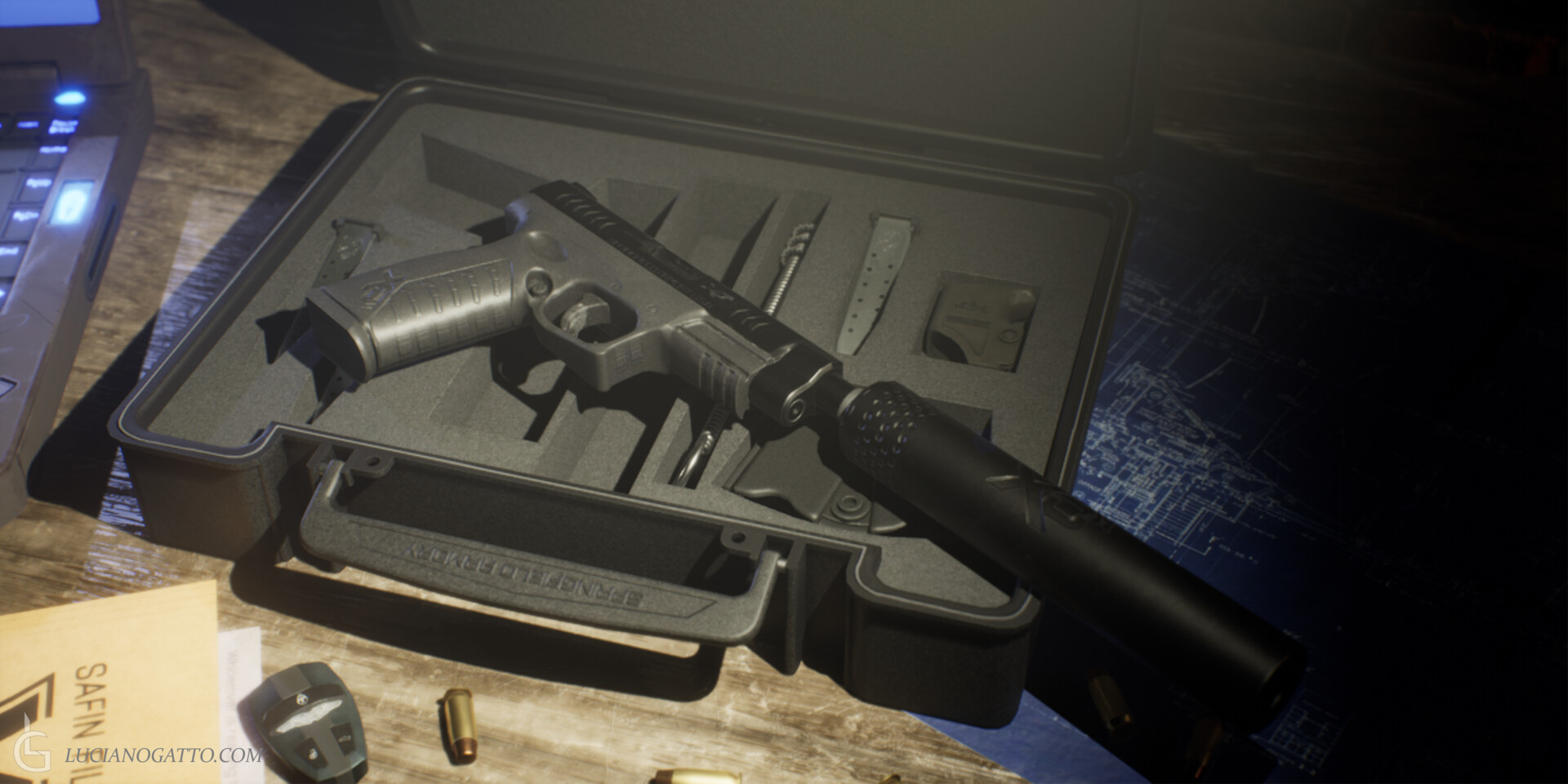 Operation: Classified
I created this scene for the Springfield XDM-9 I had modeled for CGMA. The scene is inspired by spy movies and in particular, 007, with a few easter eggs in the scene referencing him. I modeled and created all the textures for this scene, as well as the lighting and post process. I would like the thank Ubisoft Toronto's Associate Art Director, Billy Matjiunis, who aided me and looked over me while I created this project during my mentorship with him, I learned a lot from him and I will always be thankful. The brick wall texture was also created by me in Substance designer and be seen on a separate post on my Artstation, as well as a closer look and breakdown at the Springfield handgun.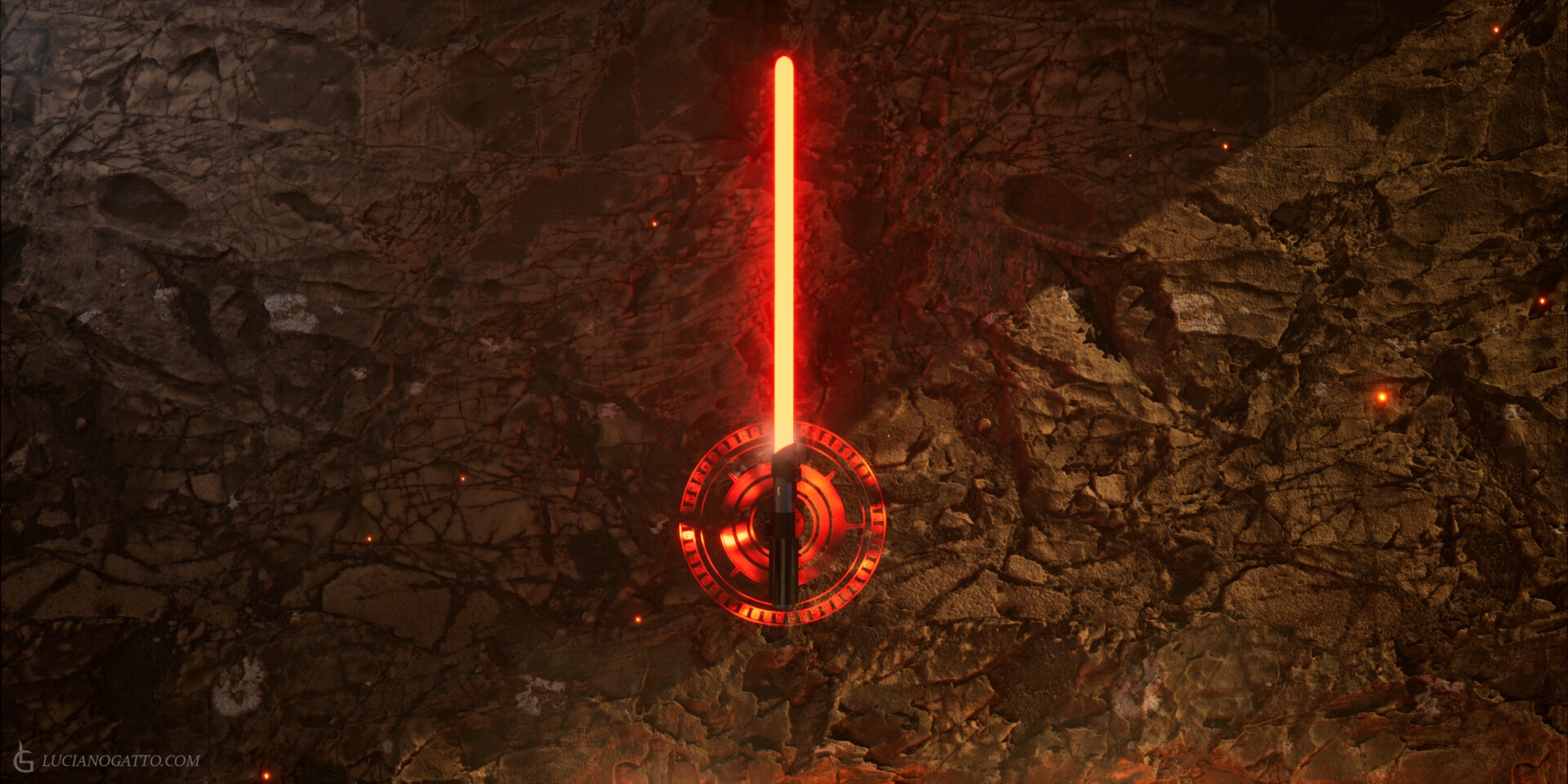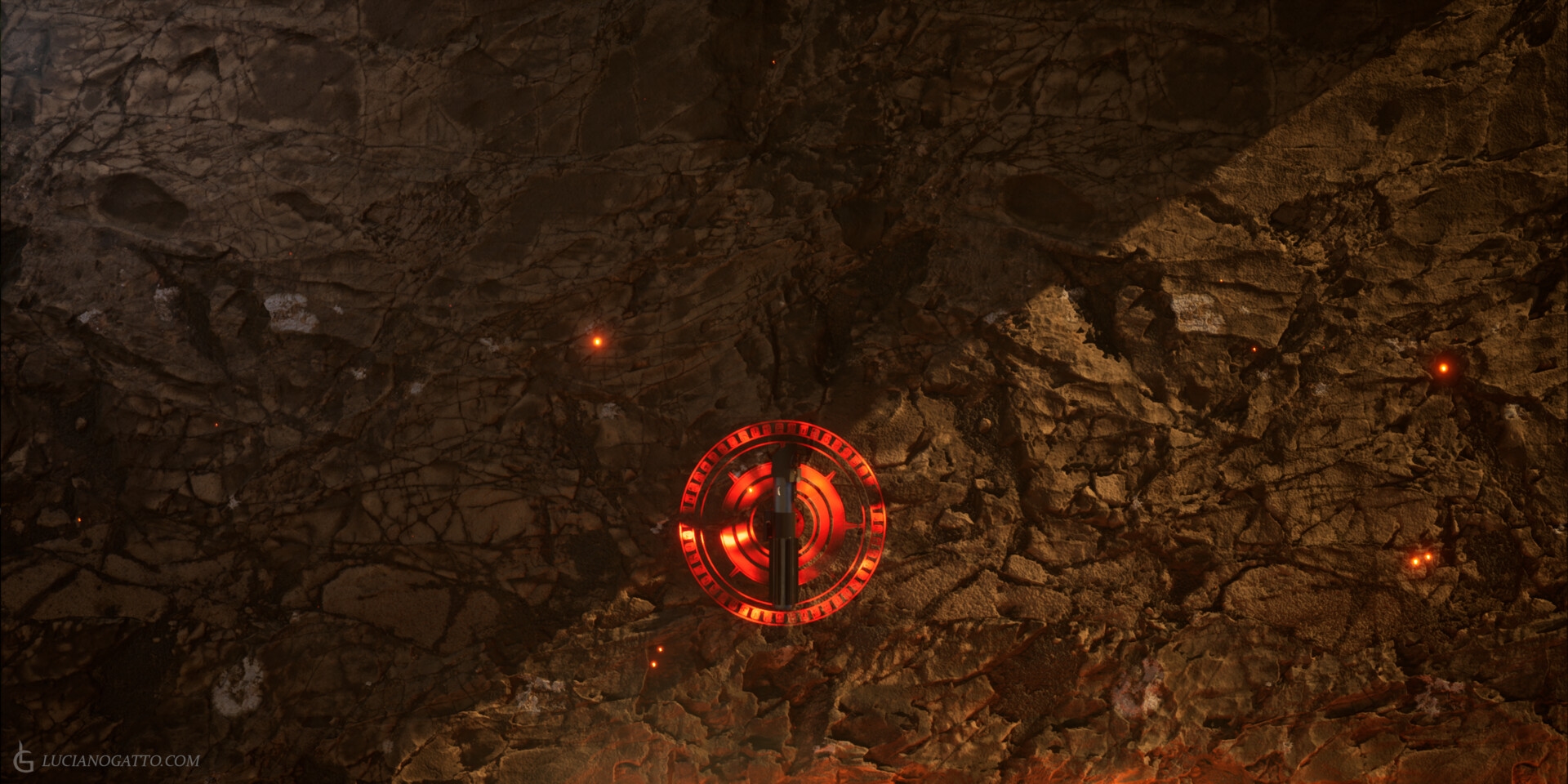 Sith: Rising Order
I really love the Jedi: Fallen Order games, but I also love Lord Vader more and I have been wanting to do a small Star Wars fan art for a while now to practice. So I modelled Vader's saber and made a small animation to showcase it and pay homage to one of my favorite franchises. I also love the lightsaber poster of JFO, so I used that as an inspiration. With Vader's one being in Mustafar and Sith symbols. This also gave me an opportunity to test UE5's displacement tools more as well, for the ground during the animation.