A Collection of Useful Nodes for SD
Jonas Ronnegard has presented a new collection of 5 useful nodes for Substance Designer which can help you build better materials. Nodes and tutorial authored by Alexey Kudryavtsev.
Contents
– 5 Nodes for Substance Designer:
  Wetness mask – gradient mask which is based on height and AO. Allows you to dry out a surface with only a height map.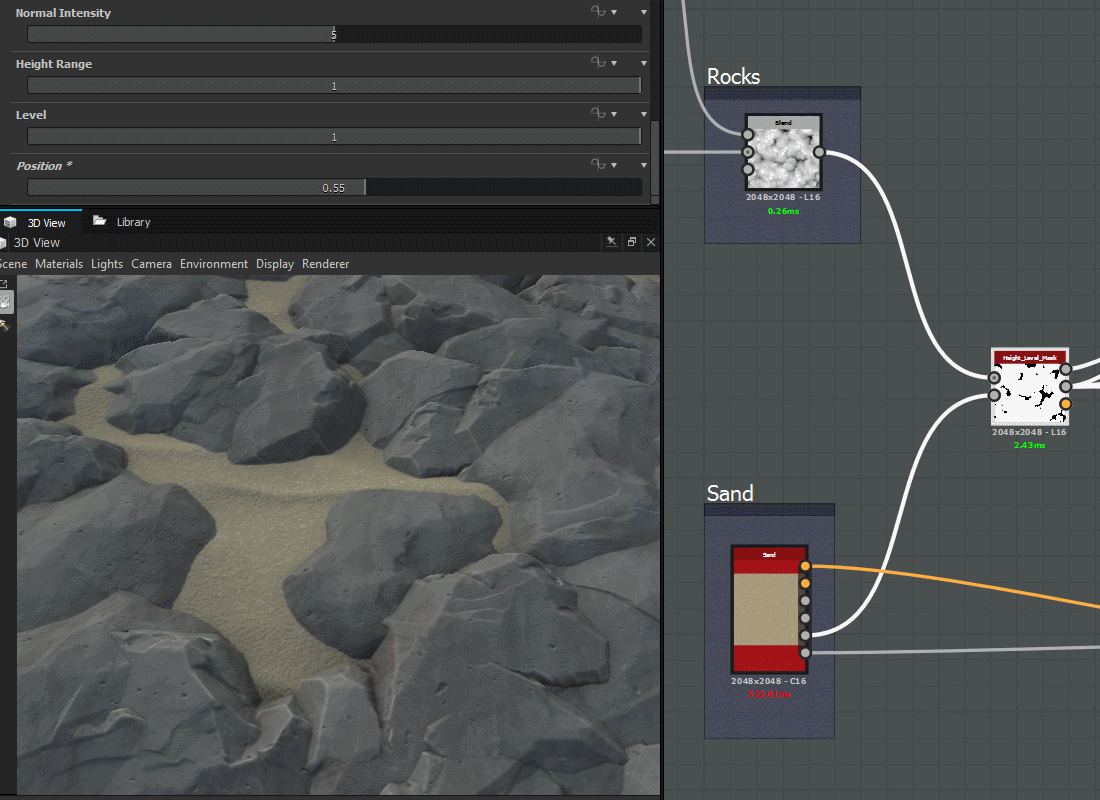 Multi blend – allows you to blend multiple inputs without creating multiple blend nodes.
  Curvature Advanced – masks concave and/or convex areas of curvature map with the ability of extending, bluring and warping it.
  Direction mask – allows you to select and mask specific direction(s) of your surface, for example, flat/top/down/left/right through a normal or height map.
  Height level mask – allows you to split two height maps and gives you the ability to adjust the height level of one of them and also creates a mask for both.
– Tutorial.
– Example SBS Files.
You can get more details here.