Vendors
Weekly Newsletter
Thank you for subscription. You'll be getting weekly digest every Friday.
Events
Cologne DE
20, Aug — 25, Aug
Vienna AT
23, Aug — 25, Aug
Anaheim US
27, Aug — 30, Aug
SEATTLE US
30, Aug — 3, Sep
Vancouver CA
4, Sep — 7, Sep
Latest comments
Can you please give us a walkthrough how to implement this into Maya? would be super helpful. Thanks a lot.
Ultimate Trim Generator for Substance
Justen Lazzaro has shared a new Substance tool (free for non-commercial use) that can help you with generating trim sheets for use with the "Ultimate Trim" texturing technique from Insomniac.
"Being able to consistently generate the necessary 45-degree normal map bevels for this technique can be time-consuming and a pain, so I created this tool to remove that headache," said the artist.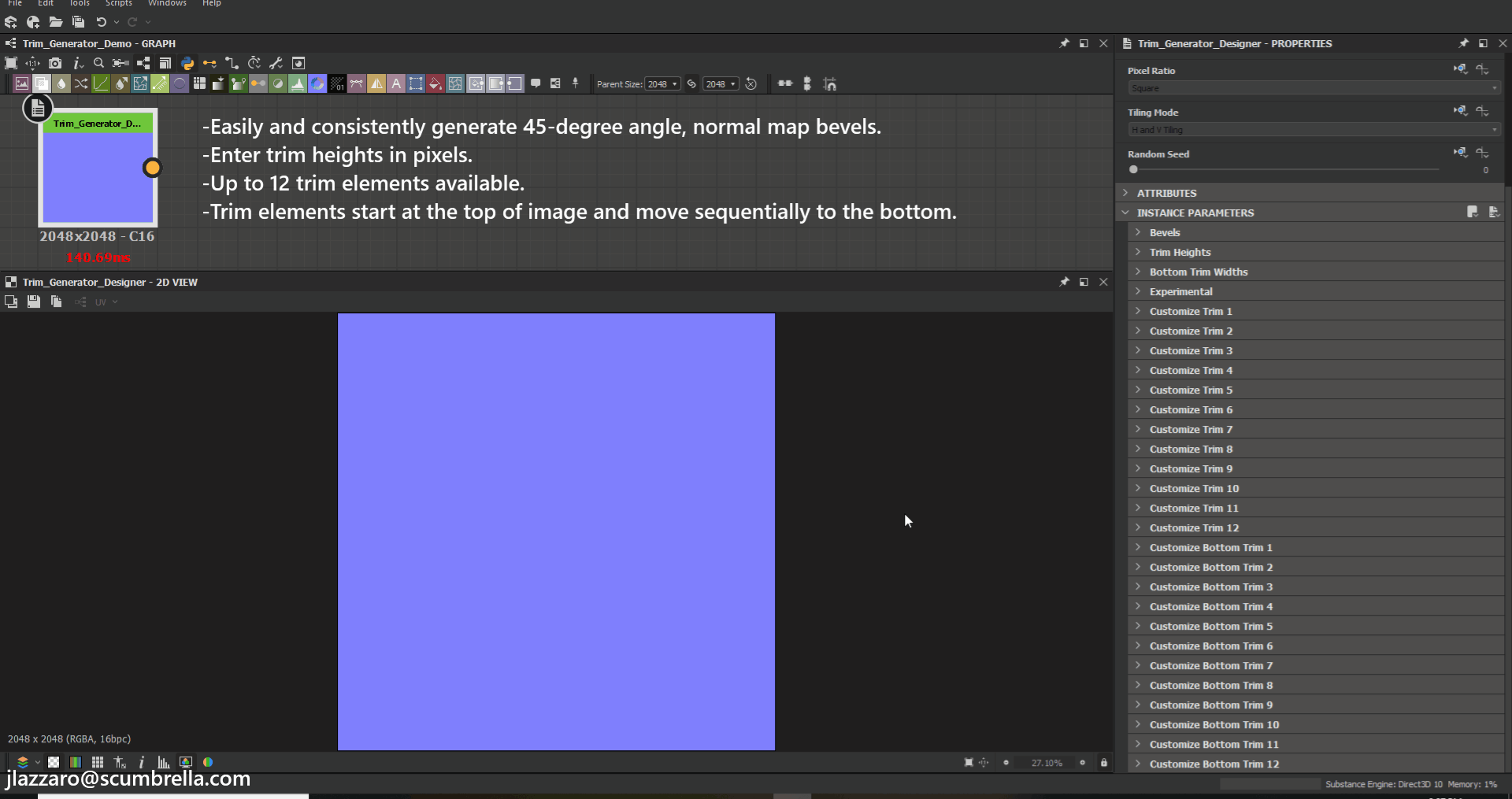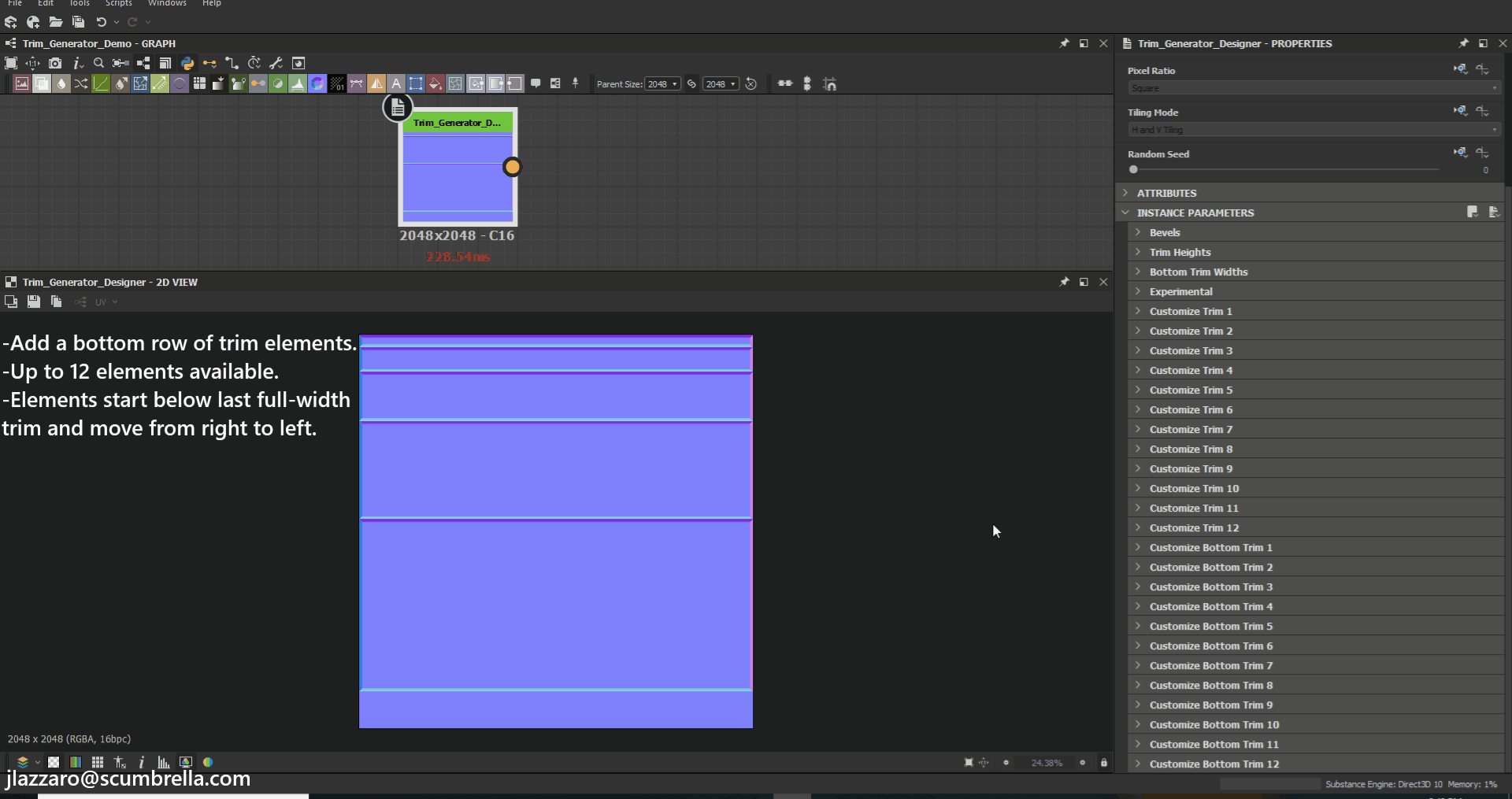 The tool will let you generate up to 12 full-width trim segments and up to 12 partial-width bottom trim segments. You can also enable outputs for masking any trim segment, output a height map, and input a rectangular shape for custom 45-degree bevel creation.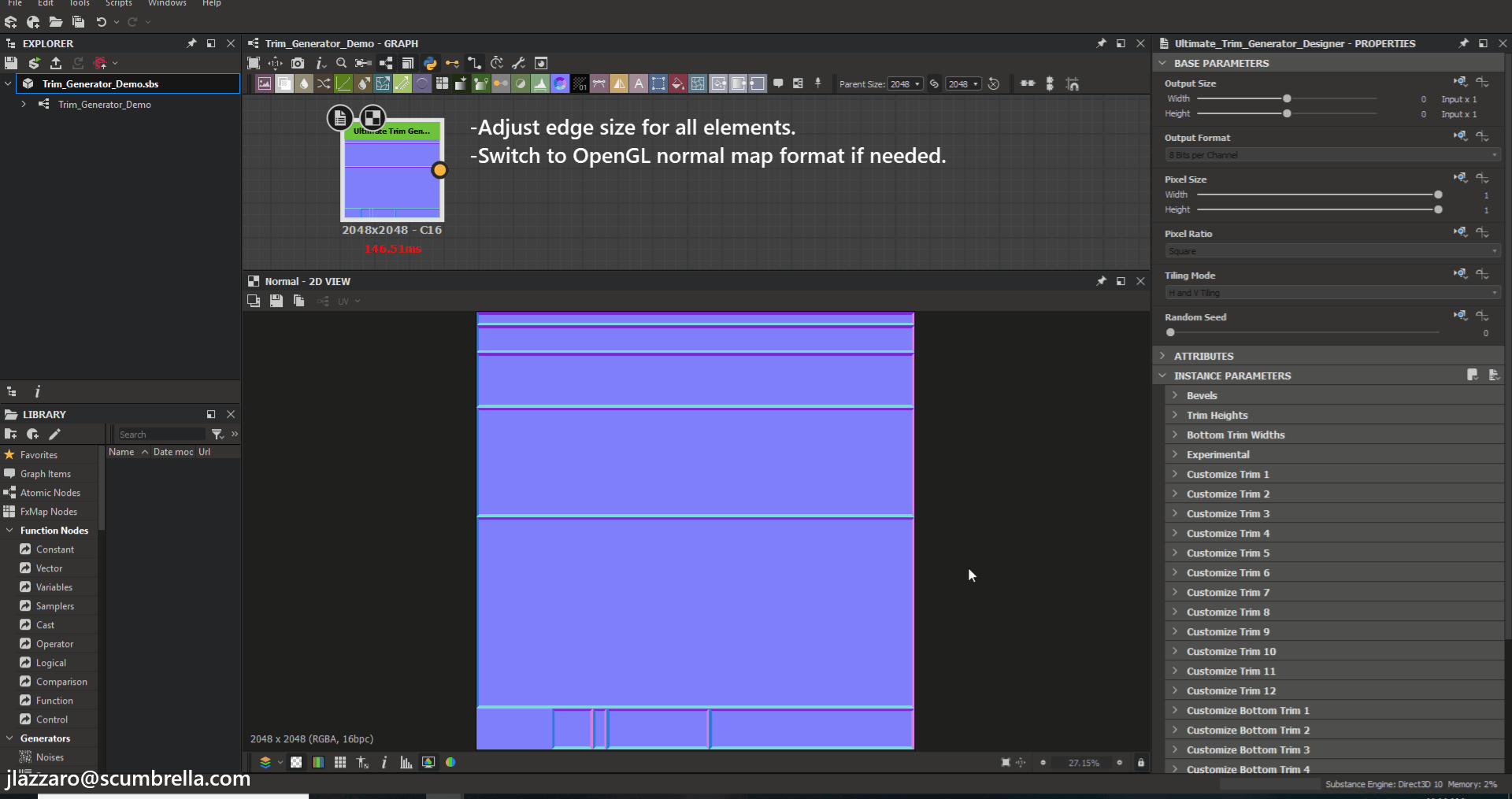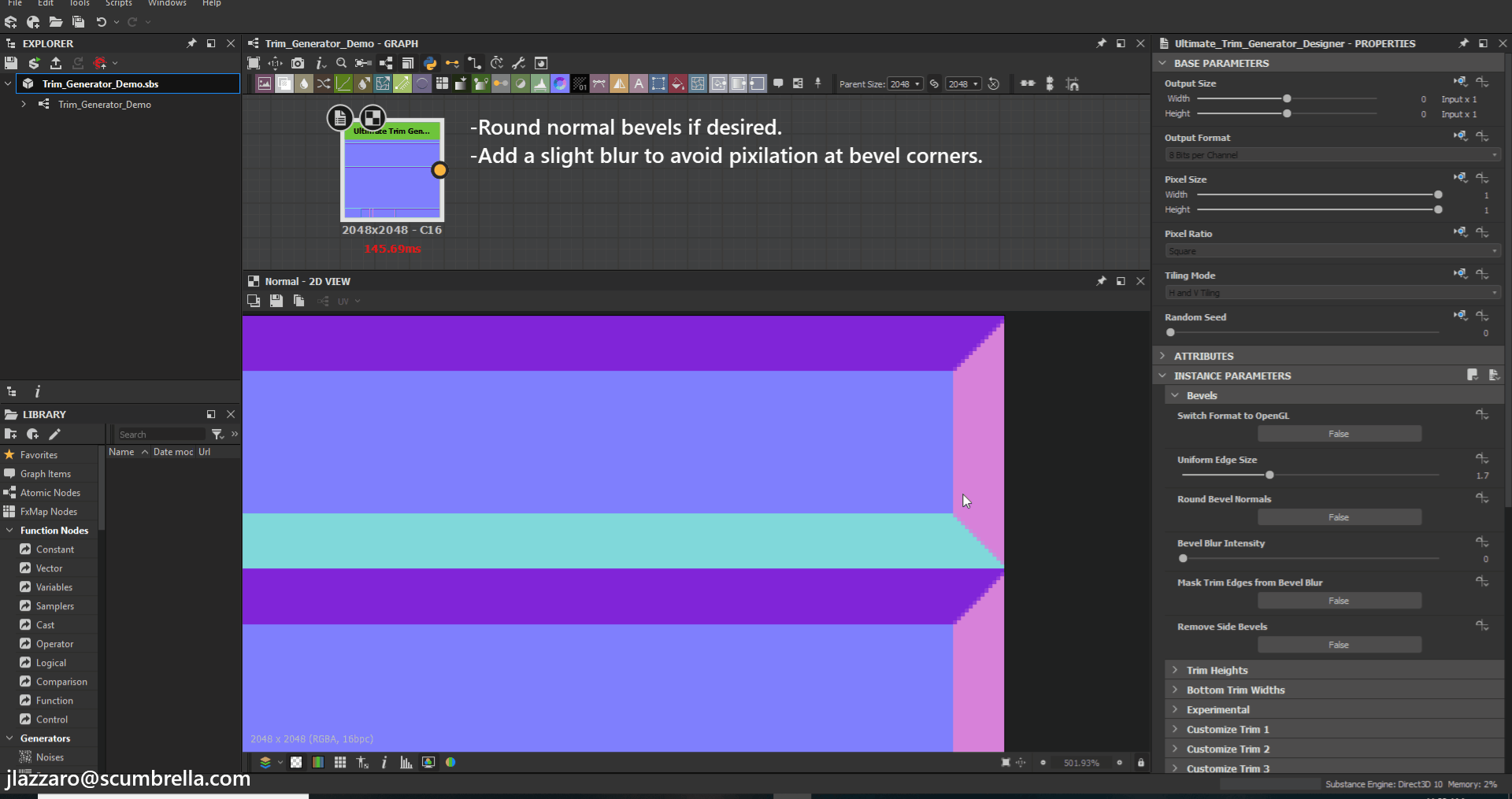 You can find more info on ultimate trim here.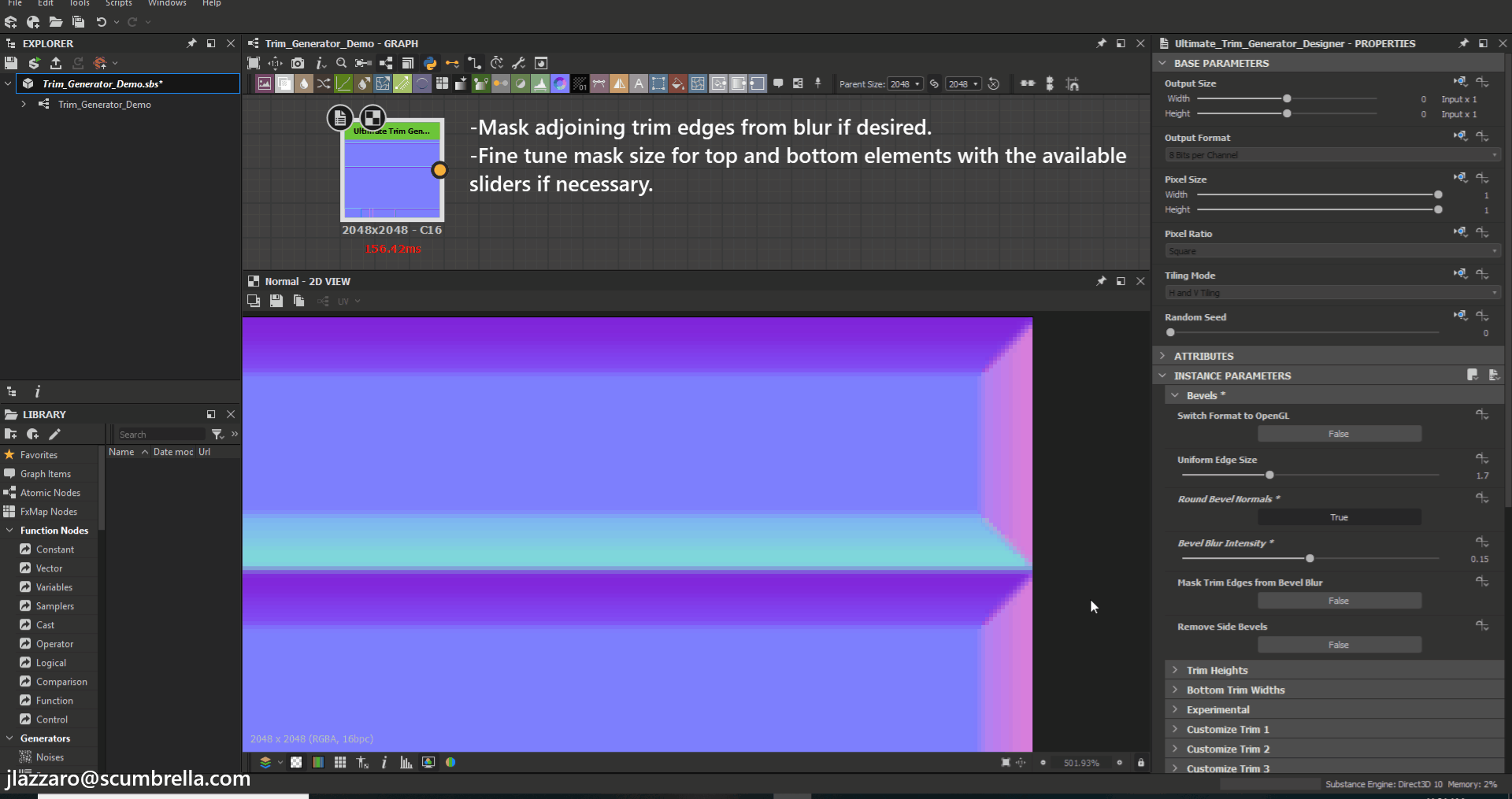 Included files:
Non-commercial version: SBSAR files for Substance Designer and Substance Painter.
Commercial versions: SBSAR and fully commented SBS files for Substance Designer and Substance Painter.
Learn more and get the tool here.
Dirt & Scratches Pack by Emil Skriver is a set of high-quality 4K 16-bit textures. In 3D software, the textures are very powerful when used as material masks or as gloss, normal/bump or metallic variation. In that way, the textures will add definition to your materials that react in a realistic way.
Check the full description and other Surface Imperfection packs