Vendors
Weekly Newsletter
Thank you for subscription. You'll be getting weekly digest every Friday.
Events
Marina Del Rey US
10, Dec — 13, Dec
Las Vegas US
8, Jan — 12, Jan
Zürich CH
31, Jan — 4, Feb
Leamington Spa GB
31, Jan — 3, Feb
Bradford GB
6, Feb — 11, Feb
Latest comments
hello Alexander, I really loved your these draw works. I loved cathedrals too.I started 3ds Max new. And I really really want to meet you, if you wanna to do. By the way, my name is Duacan, from Turkey. also Im working for learning and speaking German. Cause Deutschland is the my first country for living. Whatever, take care yourself, Tschüss. insta: 06optimusprime06
nice blog but here is the thing, what is wrong with overlaping uv's and mirroring them, what are the cons of overlapping them and why is this method better in the case of uv? thanks
Thank you @Fcardoso The volumetric light is available in the latest 2018.3 beta. In the visual environment setting, there is a new option to select Volumetric light fog. The screen I shared is from 2018.2 during that time I was using a script to enable it :)
UE4 Gradient Array Mask Material
Check out a nice post from an Environment Artist Eric Zimmer on setting up materials for urban and other kinds of scenes in UE4 and Substance Painter.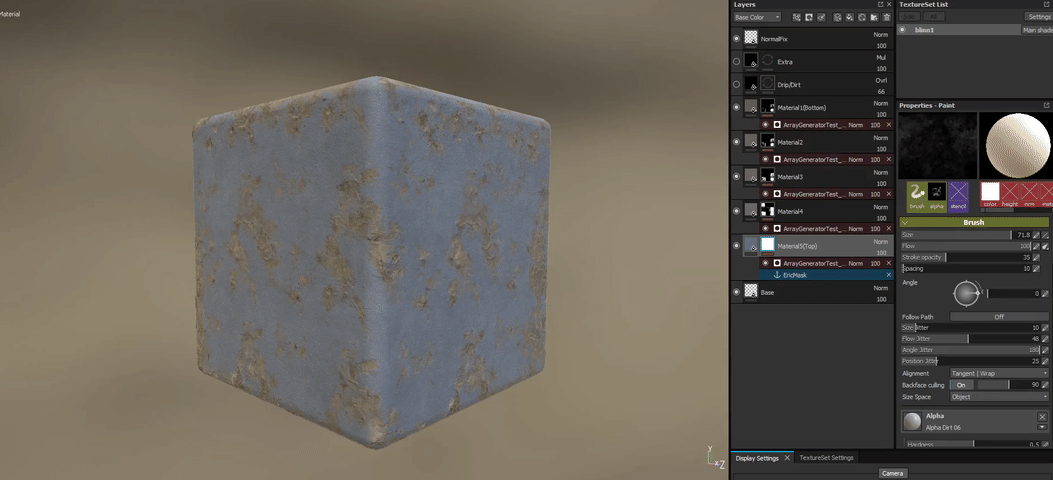 Substance Painter portion. Utilizing a custom Designer generator and anchors attached masks to offset painting between materials. In a production environment, you would have an Open GL coder guy to make special Painter shader. This was my workaround.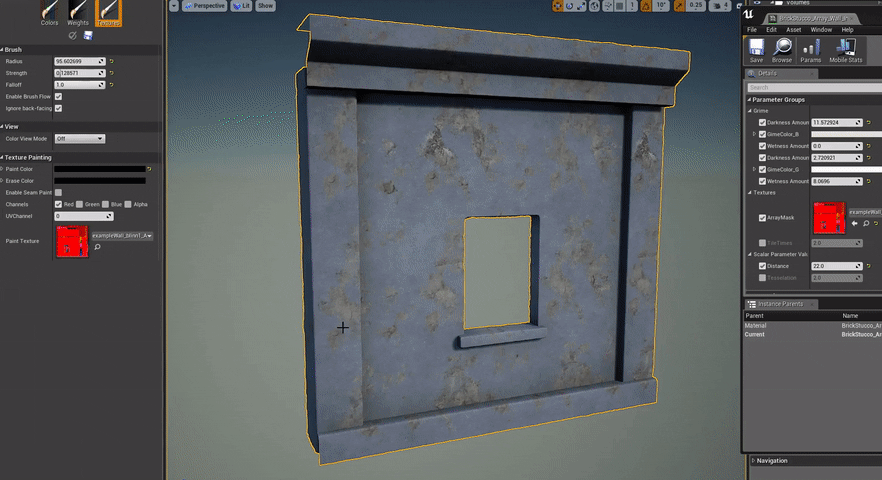 Why not paint your whole environment inside UE4? We need more brush options though. Hopefully, a nice UE4 update will come soon. If we can skip the whole painter portion of this workflow, production would be even faster.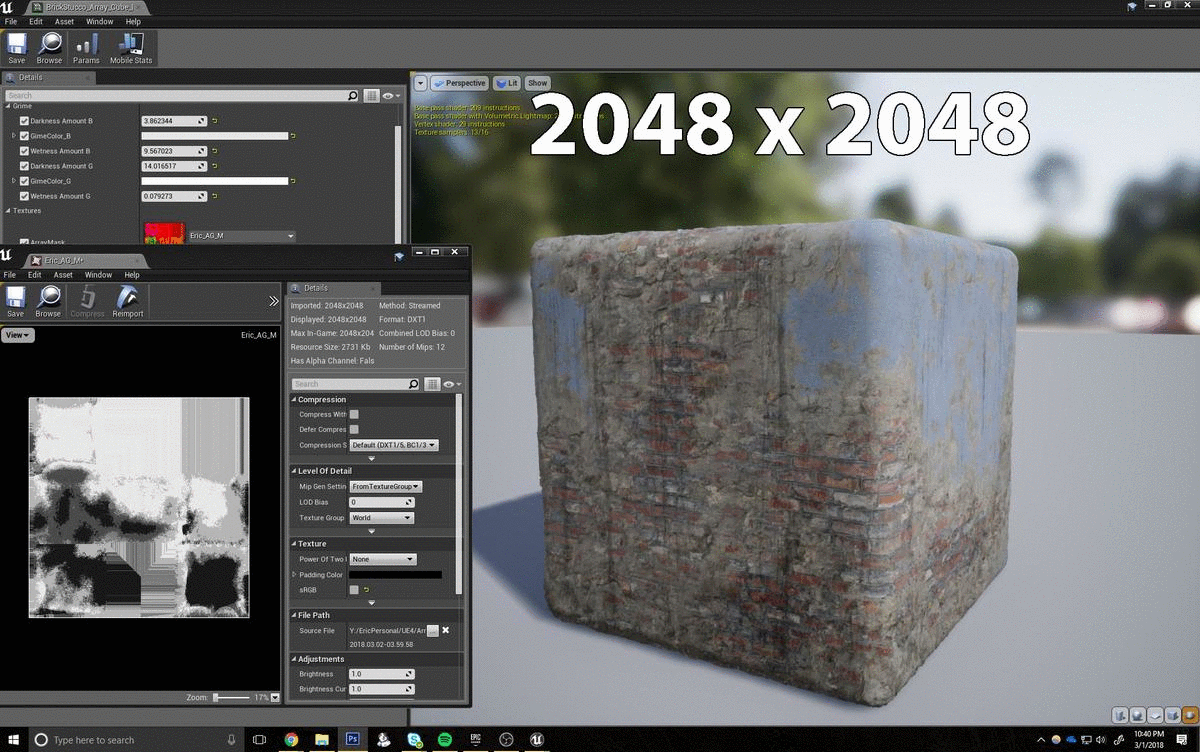 Save some texture memory