Breakdown: Black Sand Beach Material
Shray Khanna has recently shared a full breakdown of his substance based on the Civil War movie. The material here consists of three parts: a black sand beach, Tony's mask, and Captain's shield. Get the breakdown for free to learn how you can create something similar in Substance Designer. 
A complete breakdown of full-rez Substance graphs of Black Sand Beach, Ironman Mask and Captain America's Shield. A scene breakdown displaying all of the settings used to achieve the final output in Marmoset toolbag is also shared. Hope this will be useful! 
Here is a preview: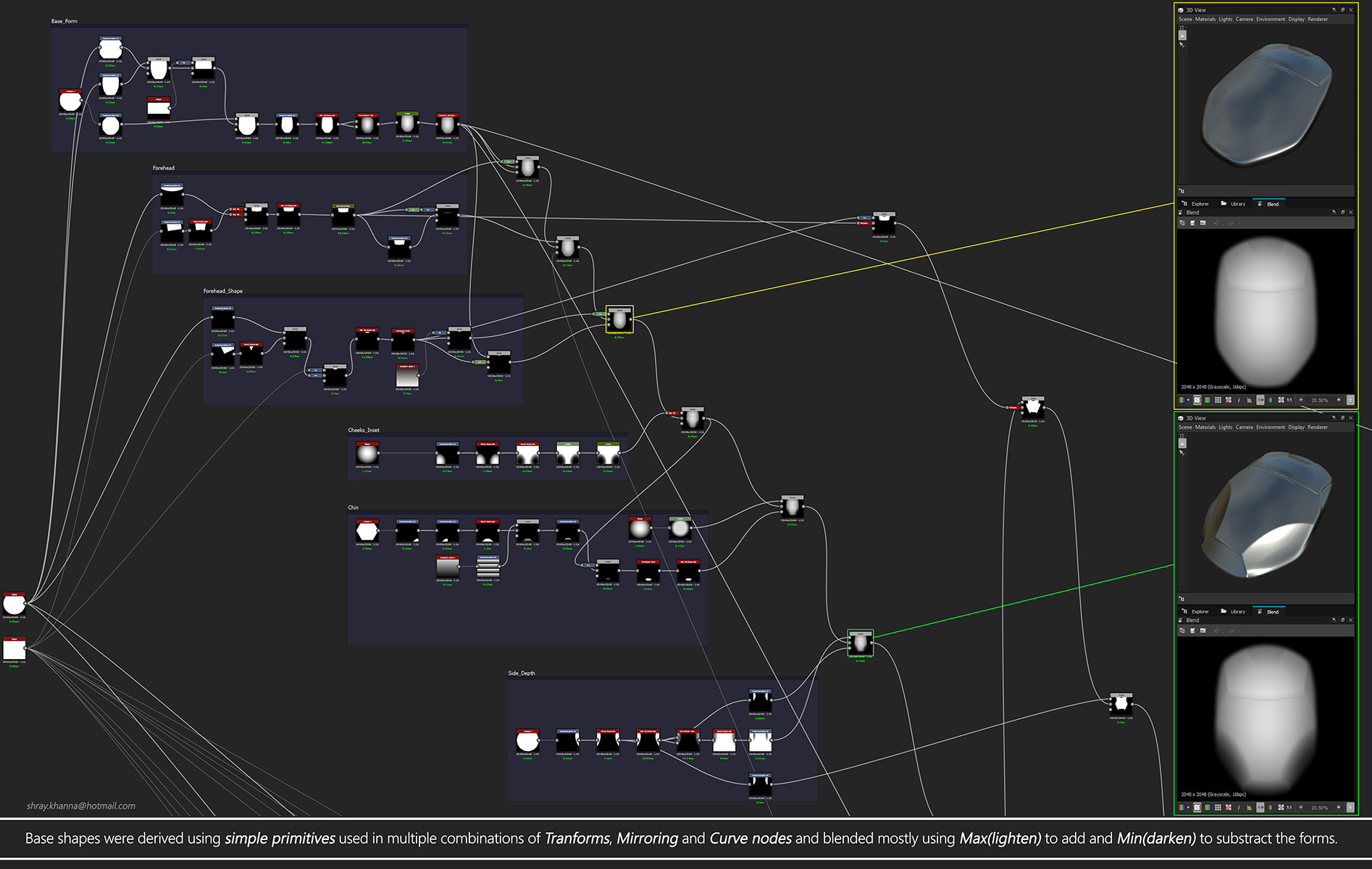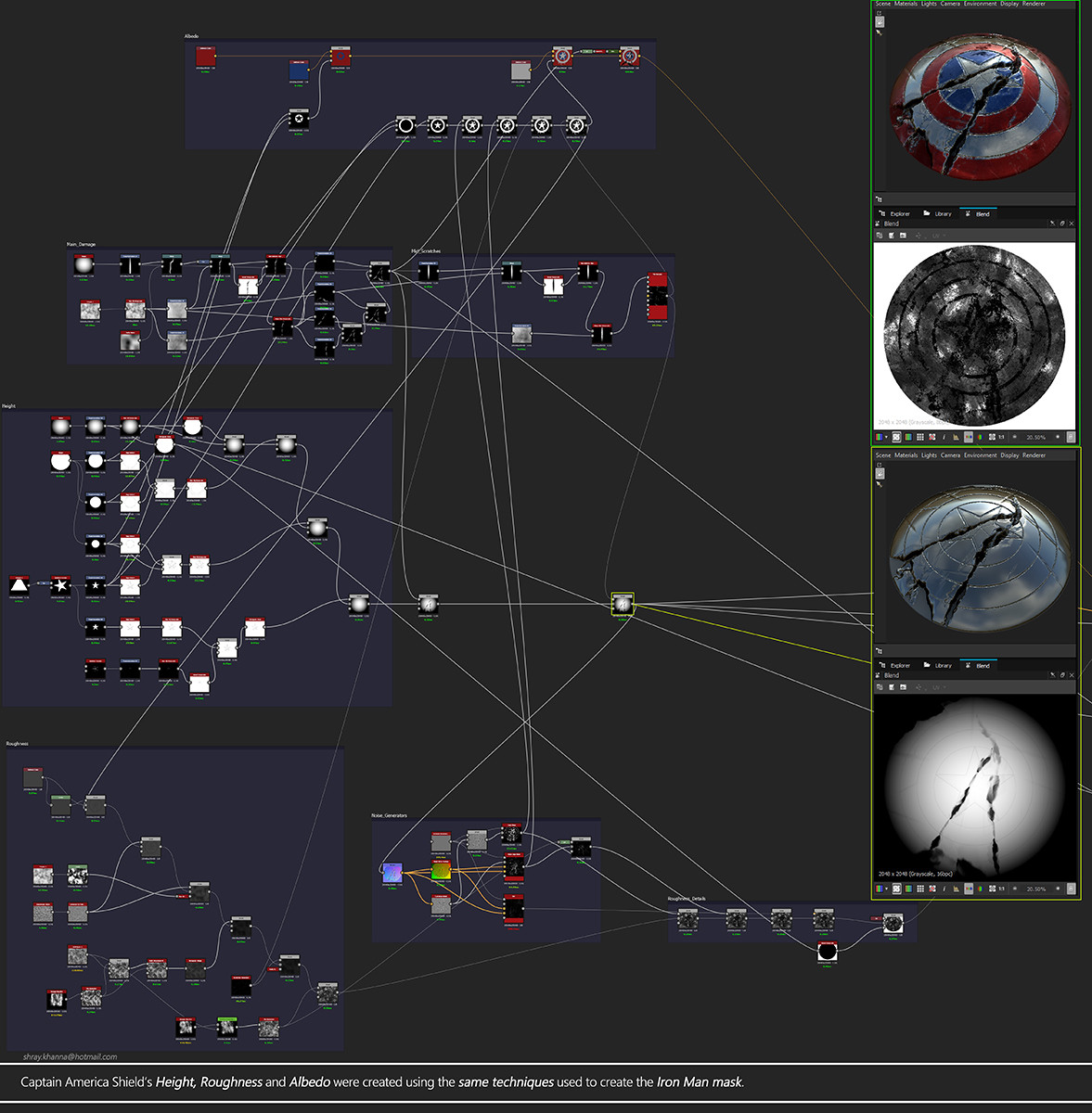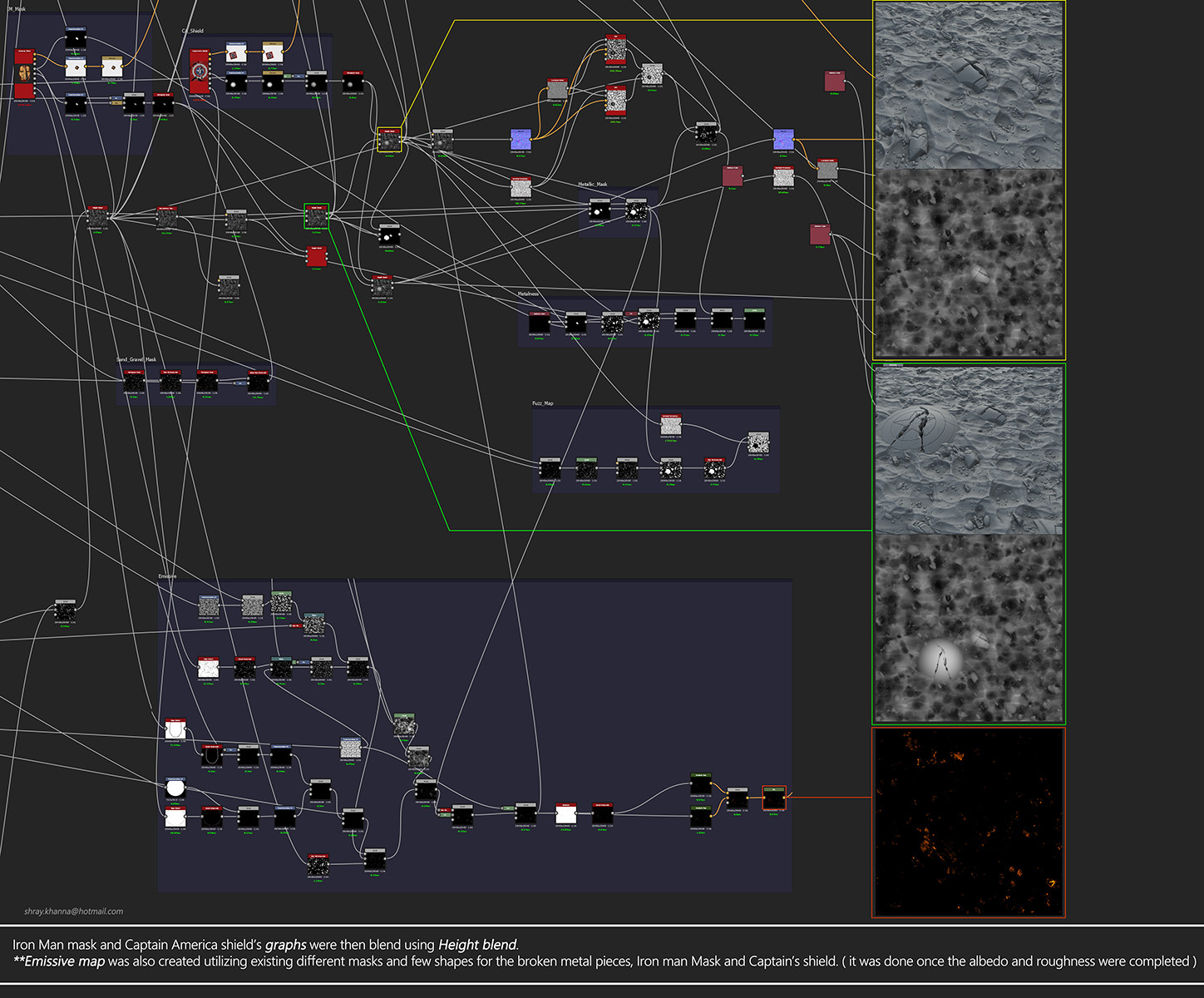 You can learn more here.