Vendors
Weekly Newsletter
Thank you for subscription. You'll be getting weekly digest every Friday.
Events
Milwaukee US
17, Jun — 22, Jun
New York US
17, Jun — 20, Jun
St. Petersburg RU
19, Jun — 21, Jun
Amsterdam NL
25, Jun — 28, Jun
Latest comments
Thanks a lot ! Did you give some masterclass of something ?
How is the Clovers sit on top between tiles? for mine, blend modes doesnt seem to be working... they follow the height of the tiles which results in extreme distortion of clovers following the height changes of tiles
I really liked Cris Tales, its a Colombian game, i really like it how it looks, its like a old JRPG with a unique graphic style: https://www.youtube.com/watch?v=EXAUWjhqeKg
Breakdown: Black Sand Beach Material
Shray Khanna has recently shared a full breakdown of his substance based on the Civil War movie. The material here consists of three parts: a black sand beach, Tony's mask, and Captain's shield. Get the breakdown for free to learn how you can create something similar in Substance Designer. 
A complete breakdown of full-rez Substance graphs of Black Sand Beach, Ironman Mask and Captain America's Shield. A scene breakdown displaying all of the settings used to achieve the final output in Marmoset toolbag is also shared. Hope this will be useful! 
Here is a preview: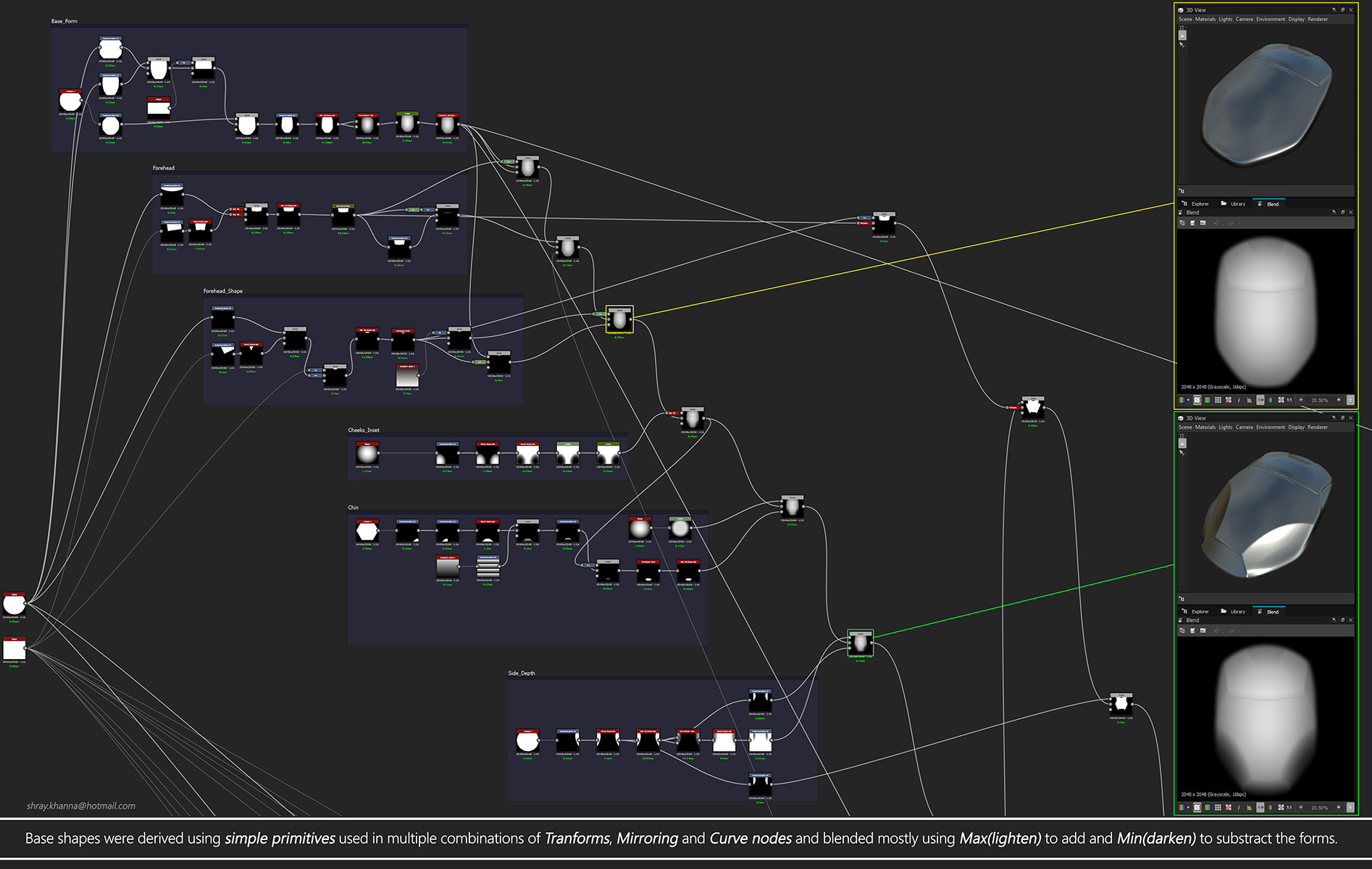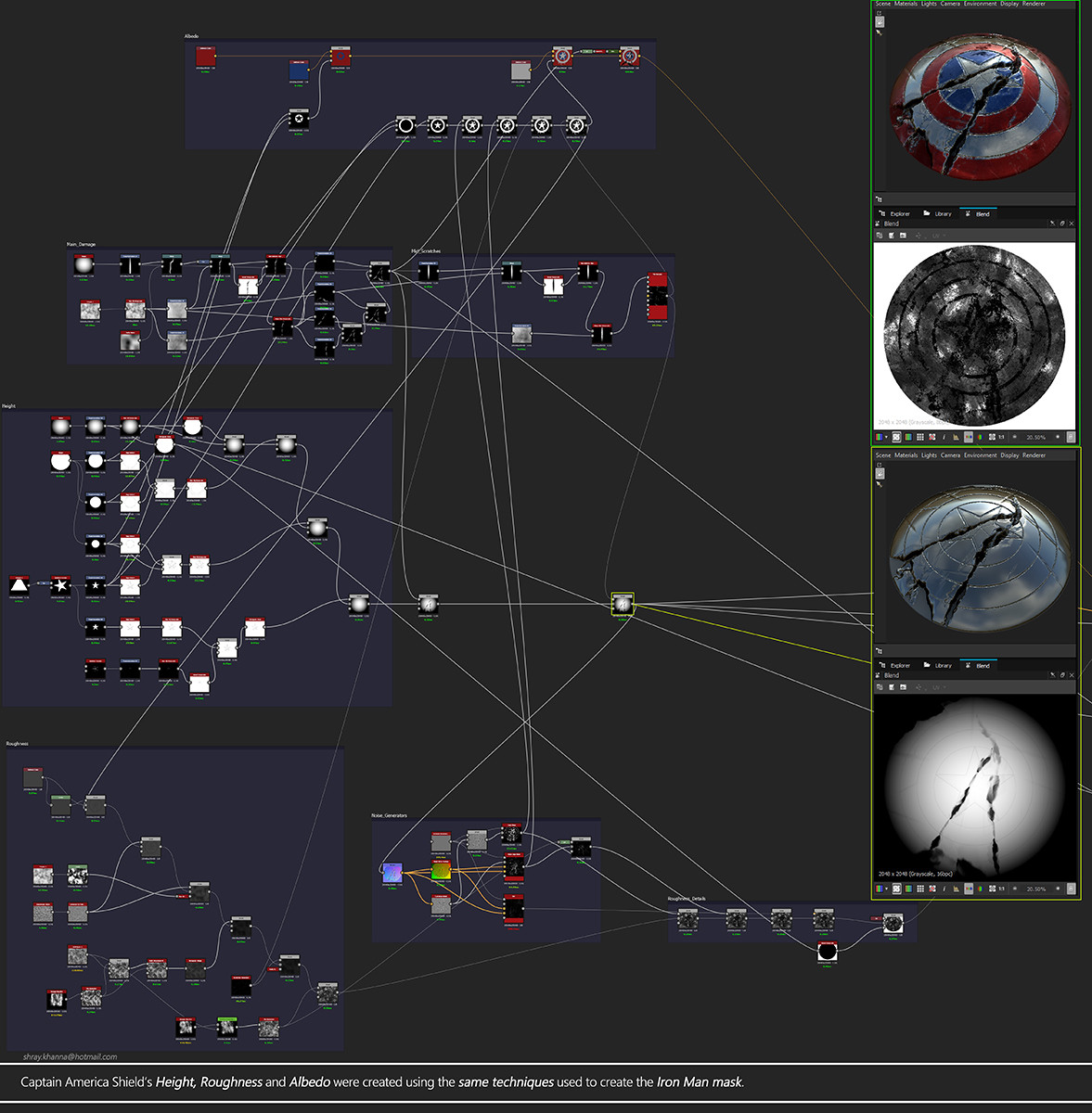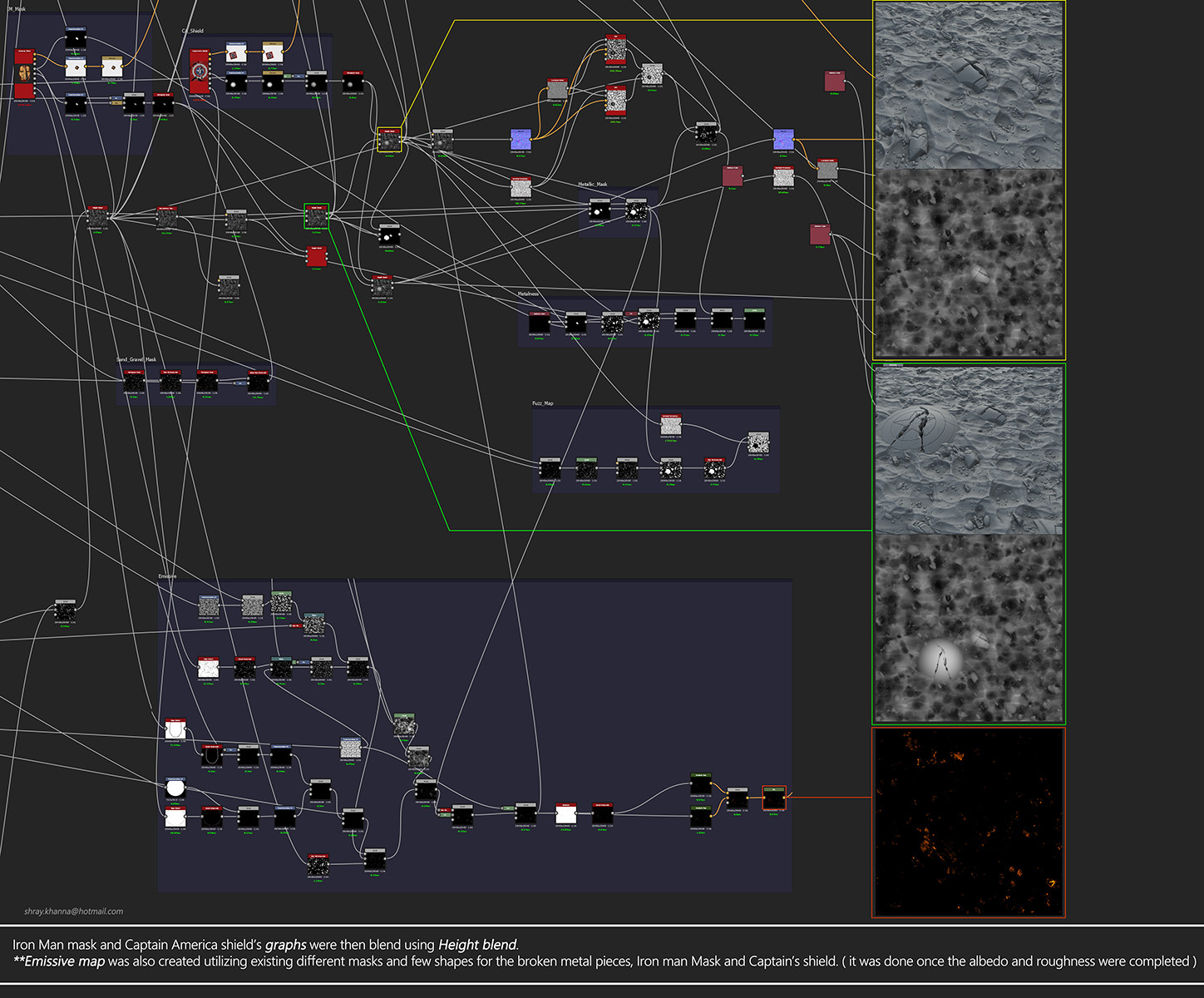 You can learn more here.