Vendors
Weekly Newsletter
Thank you for subscription. You'll be getting weekly digest every Friday.
Events
Kyiv UA
22, Sep — 23, Sep
Valletta MT
23, Sep — 29, Sep
Tokyo JP
25, Sep — 27, Sep
San Diego US
27, Sep — 30, Sep
Dete Directional Warp With A Special Node
The amazing Daniel Thiger shared a new Substance Designer node, which will work wonders with your materials.
Daniel Thiger shared his own custom version of a utility node for SD, inspired by the work of Even Liaw and Bradford Smith. You can download it over here.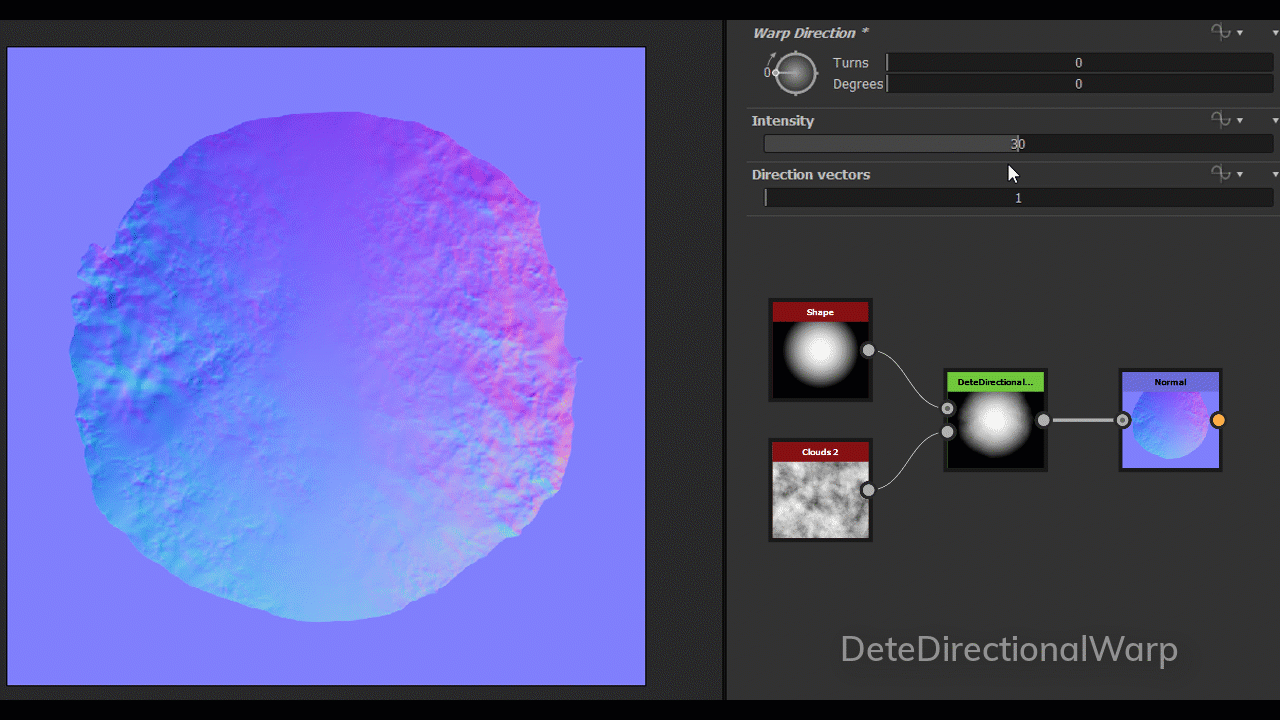 With my new node you can directionally warp your shapes without pushing them off screen – they will still remain at origin. You have options for how many directions you want to warp in, intensity, and also set warp direction unlike the original.
Daniel Thiger 
If you're at GDC 2018 and you want to hear Daniel talk, don't forget to visit Substance Day. His talk is at 5:30 on Tuesday, March 20th! He's going to talk about natural materials.