Vendors
Weekly Newsletter
Thank you for subscription. You'll be getting weekly digest every Friday.
Events
Kyiv UA
22, Sep — 23, Sep
Valletta MT
23, Sep — 29, Sep
Tokyo JP
25, Sep — 27, Sep
San Diego US
27, Sep — 30, Sep
Latest comments
Fuck off, Ad. It cost $$$$$$$
Laura, thank you for taking the time to model the warehouse boxes. I appreciate the enginuity. This could be used for games but as well as that, for businessmen to help showcase floorplans and build site images to their co-workers and employees. I highly respect this level of design. Best Paul.
Haha.I can understand English. I am just not good at speaking. It has been a long time I don't speak English, but I can read. Anyway, thanks for sharing my artwork. Thank you for loving it.
Sci-Fi Pattern Generator for Substance
Fedor Losev has released a new pack the will let you generate patterns from built-in alphas or any alphas you use. The pack comes with a number of built-in alphas and parameters for you to play with. 
Hi! Here is my another tool I use in my work for adding patterns.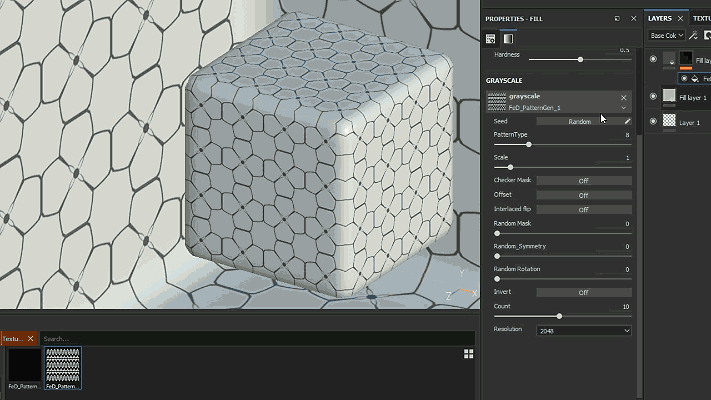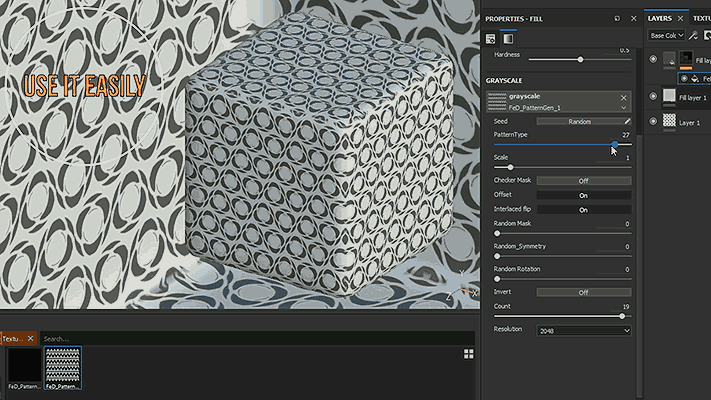 This is a dynamic texture for Substance Painter or other associated programs (sbsar) for making patterns from built-in alphas or any alphas you plug! 
I tried to make it super simple to use! And I hope you'll like it! 
Feel free to contact me!
You can learn more about the pack here.