Weekly Newsletter
Thank you for subscription. You'll be getting weekly digest every Friday.
Events
Amsterdam NL
25, Jun — 28, Jun
Los Angeles US
25, Jun — 28, Jun
Montreal CA
27, Jun — 1, Jul
Cambridge GB
28, Jun — 2, Jul
Guildford GB
29, Jun — 30, Jun
Latest comments
Incredible job, love the breakdown and can't wait to see what you make next!
Sculpting Realistic Characters From Star Wars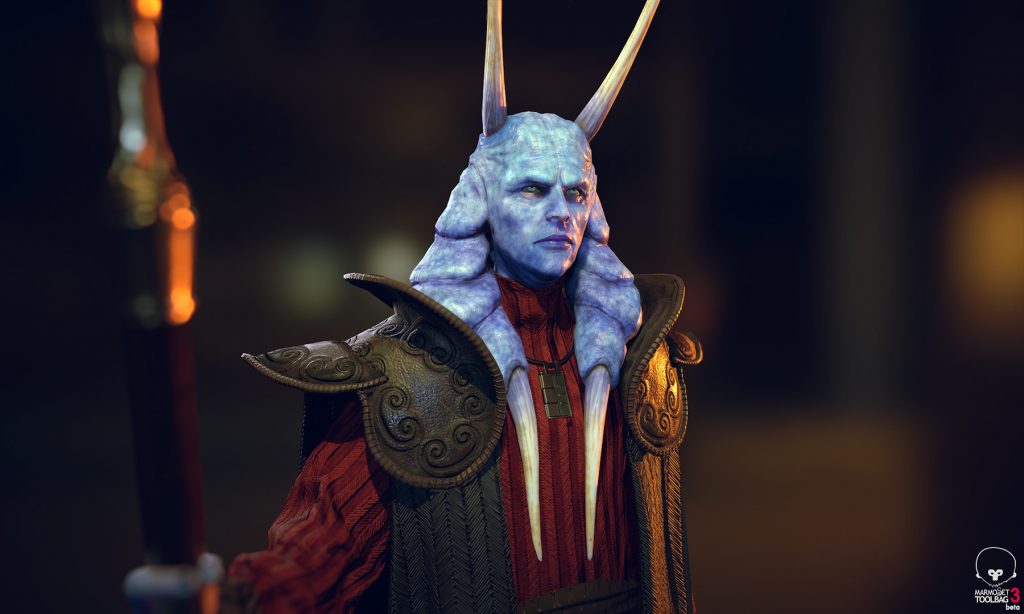 Introduction
My name is Natalia Ponce and I'm a 24 year old 2D/3D artist from Valencia, Spain. I specialize in character and creature design/art. I've been drawing digitally as a hobby since I was 14 years old, but have been focusing on the 3D world for about 5 years now. I started by doing little projects for Valve's Dota's 2 as a workshop contributor in 2013. My items/characters were accepted and sold in-game, so this encouraged me to work full-time on it for two years and helped me develop a stylized style. I also loved realism, so in my free time I self-taught myself and slowly switched to work as freelance for companies. I did a bit of work for Locked Dragon here in Valencia, and recently worked on-site for Keytoon Animation Studio.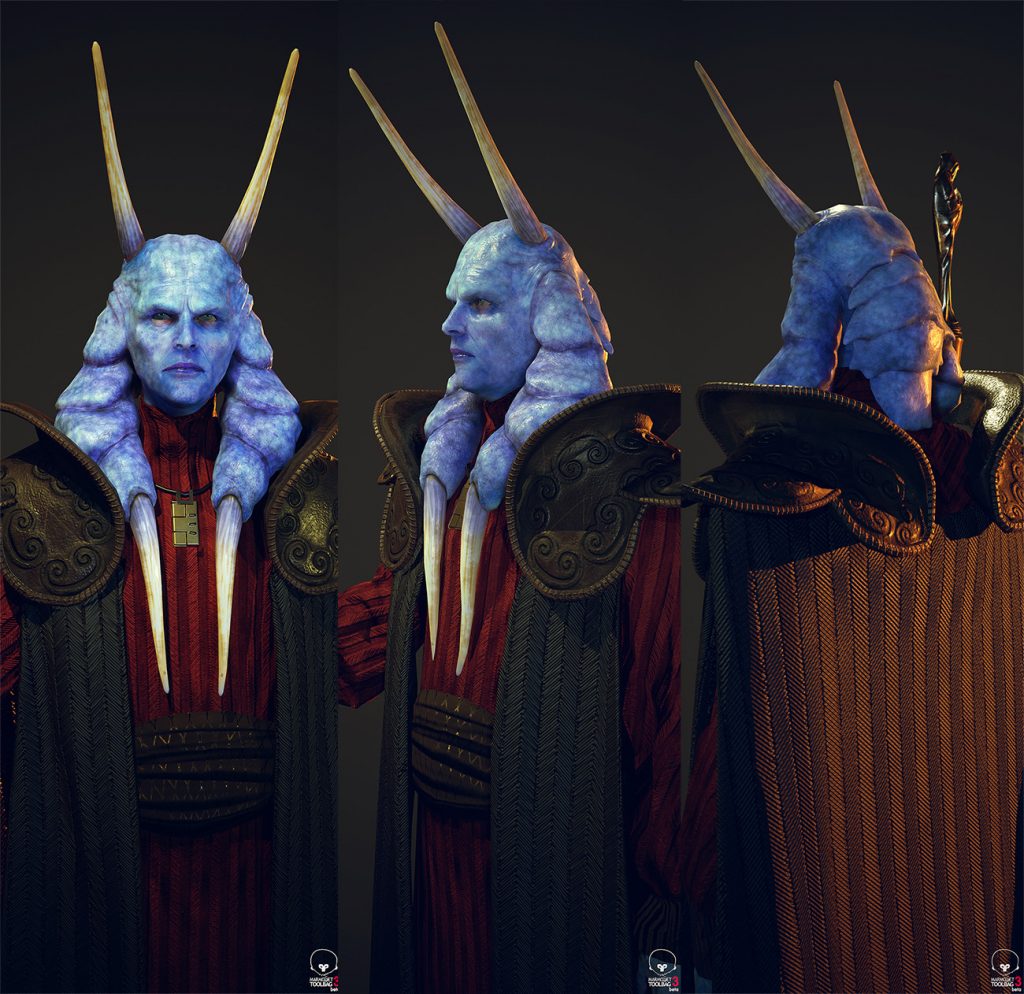 Vice Chancellor Amedda
Since I have some free time now I wanted to start doing some portfolio pieces to practice a bit and have fun. With this in mind first thing I could think of was the Star Wars universe, since I'm a big fan of the movies and comics. There are a lot of characters, creatures, and plenty of information about them, so it was just a matter of choosing one to model. I recently did two Jedis so this time I thought about focusing on a single, more detailed character instead. Originally I had another idea in mind but then I remembered this guy from the prequels and decided to model him.
Modeling
I used 3ds Max for the inorganic parts, Marvelous Designer for the dress, Zbrush for the head/hands sculpt, Topogun for the retopology, UVlayout for the UVing part, Mari to project both a displacement map and a base diffuse map into the face, Substance Painter to texture it, and Photoshop to make minor adjustments into the textures. I'd say the most challenging part was the head, as I'm still new to anatomy so trying to make something realistic is always a struggle, but I actually had a lot of fun with this one. Regarding the process: I started with the head, as with most of my models, from a sphere in Zbrush. You can see a bit of the process on this image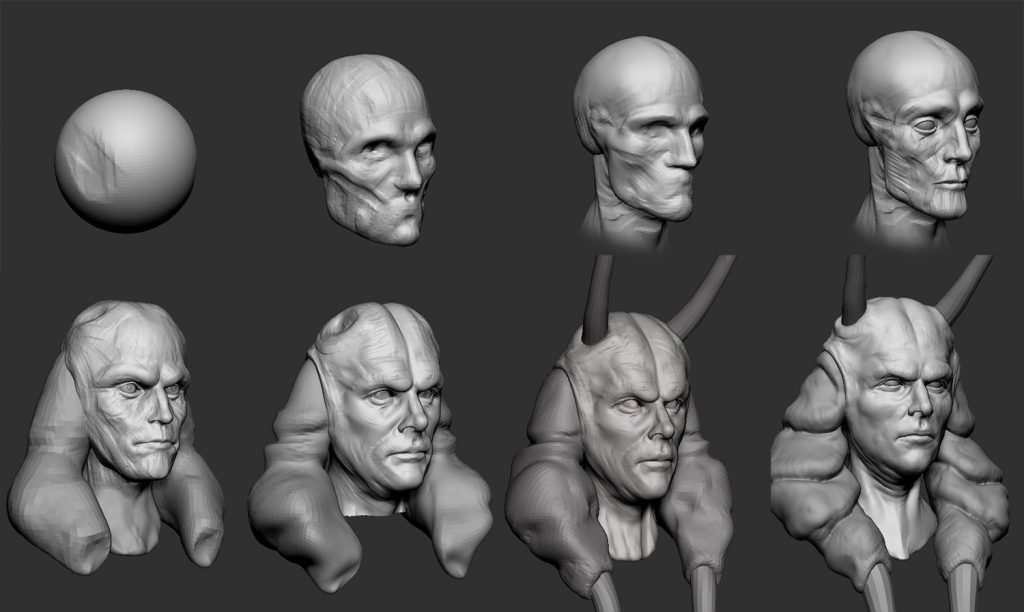 Once I got the final result, I proceeded to retopologize it in Topogun, one part at a time.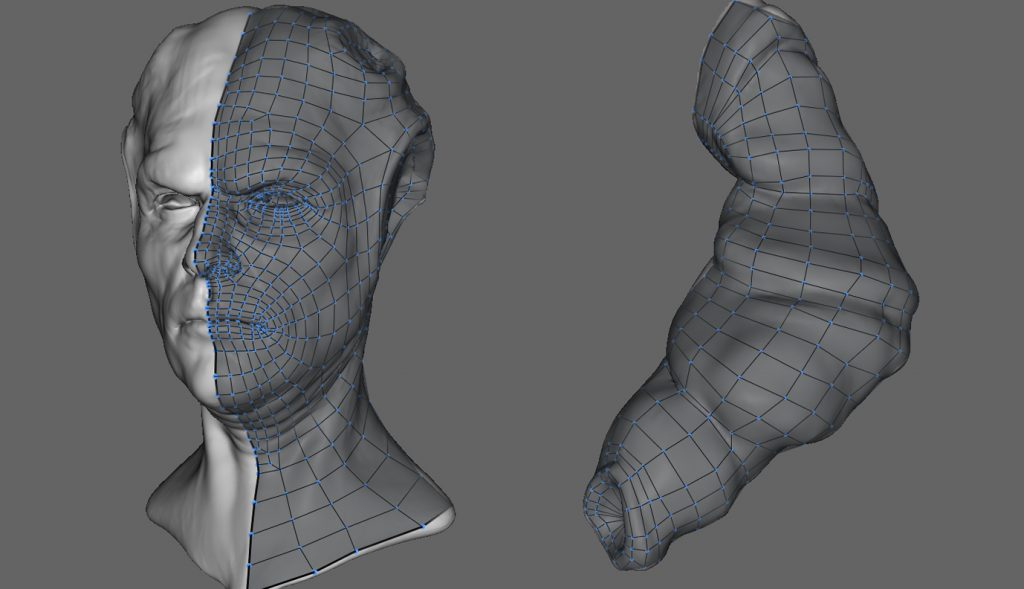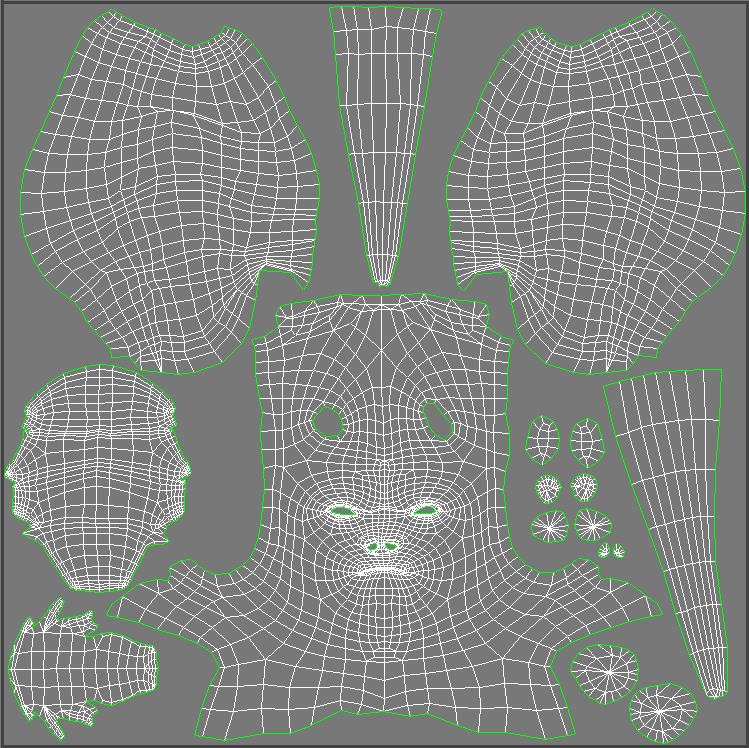 Then I did the UVs, and once I got the UVed model, I brought it into Mari, where I painted a displacement map using skin scans from Surfacemimic.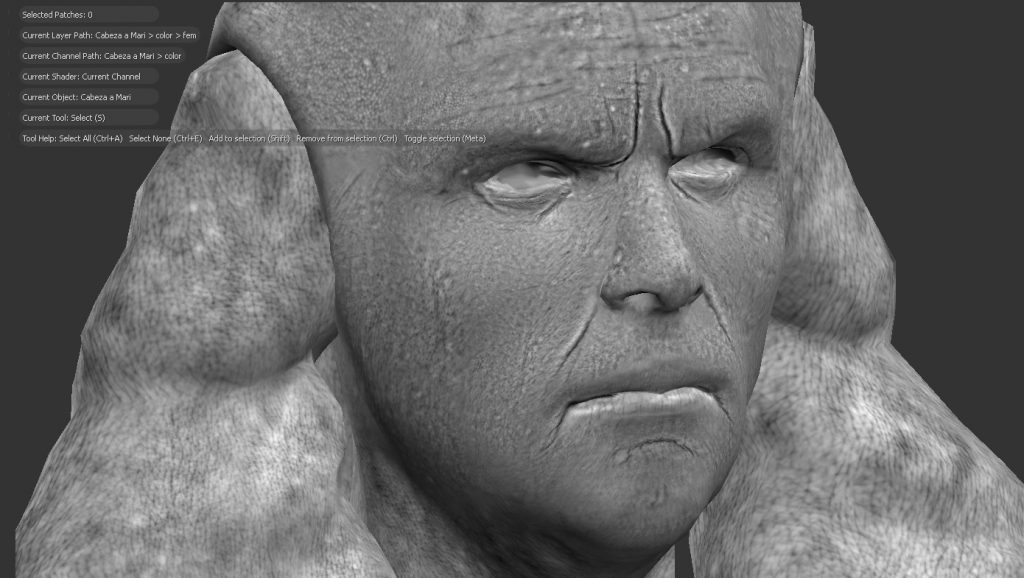 This is an optional step; I do this to later project this detail into the high poly head I did in Zbrush. Many people just detail the head inside of Zbrush, with the help of alphas and other methods. But I just prefer to use this one as I feel I have a bit more control when projecting the textures. Once I have my displacement map complete, I open my head sculpt in Zbrush again. I import the UVed low poly head as a subtool, and then I subdivide and project all the head detail I previously sculpted into it. When I'm finished, I import the displacement map I did in Mari and apply it to the mesh: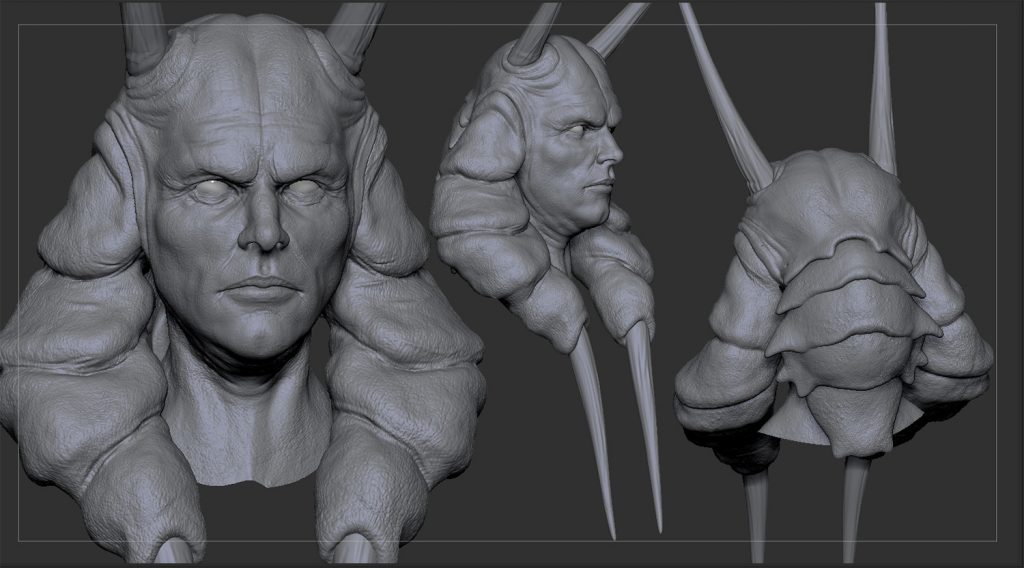 Now I have the tertiary detail projected into my sculpt, I simply export this as the high poly mesh and start to bake and texture inside Painter.
Creating Clothing with Marvelous Designer
I'm still a Marvelous Designer noob though, so there's not much valuable advice to give! I decided to make the garments on an already posed model so that it wouldn't look too stiff. At this point I only had the head's low poly. The body wouldn't be visible, so I decided to download a very low poly basemesh and pose it with a quick Zsphere rig to get a placeholder. (Final hands were sculpted/textured separately, and once finished replaced these)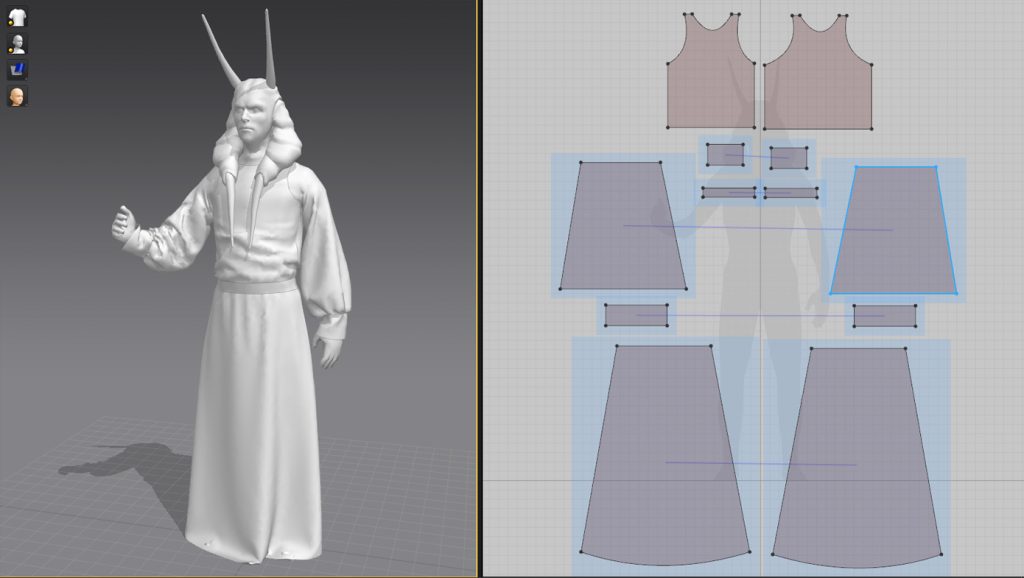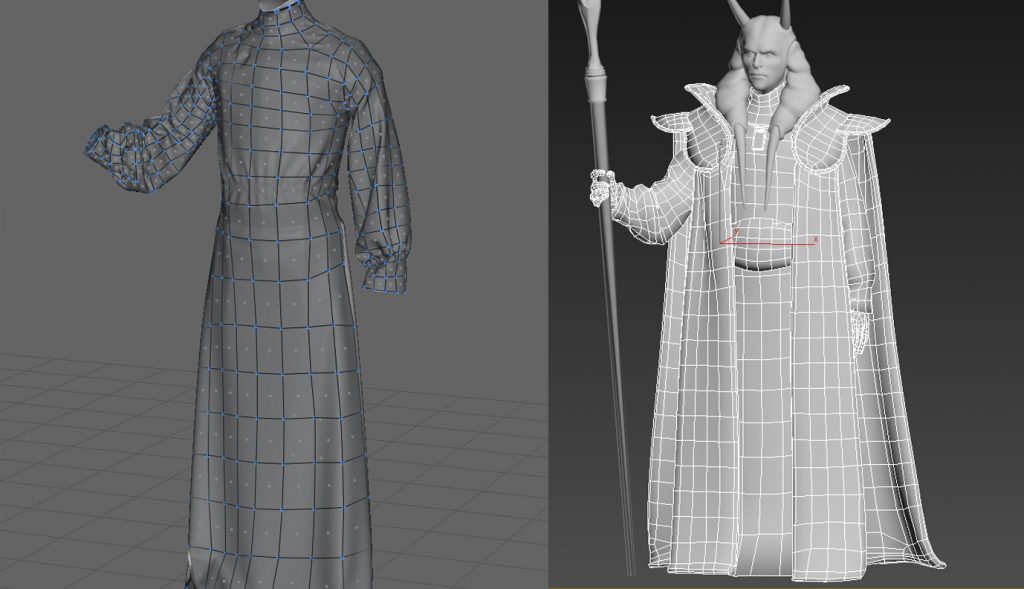 Then I just did the cloth over it. You can see it has a very simple design. I brought it into Zbrush to fix minor stuff and subdivide it a couple of times, and then I did the retopo in Topogun. The cape and front garments weresimple rectangles I zremeshed in Zbrush and then optimized inside 3d Max. I like having a .max file in which I merge each piece as I complete it, as it's much easier to organize yourself this way.  
Wand
I usually start to model hard surface stuff directly in 3ds max, unless it has a complex shape. I tried modeling the shoulder pads on max, for example, but realized it would be much quicker to just sculpt the general shape in Zbrush and then retopologize it on topogun. The staff has two parts. The little statue on top of it was quickly sculpted in Zbrush following the real reference. The rest of the staff is just a simple cylinder with some extrudes.   
Texturing
 When texturing realistic characters, I always like to use photo projections when doing the organic parts, such as the face or the hands. So I always start in Mari, doing a base diffuse using HD photos.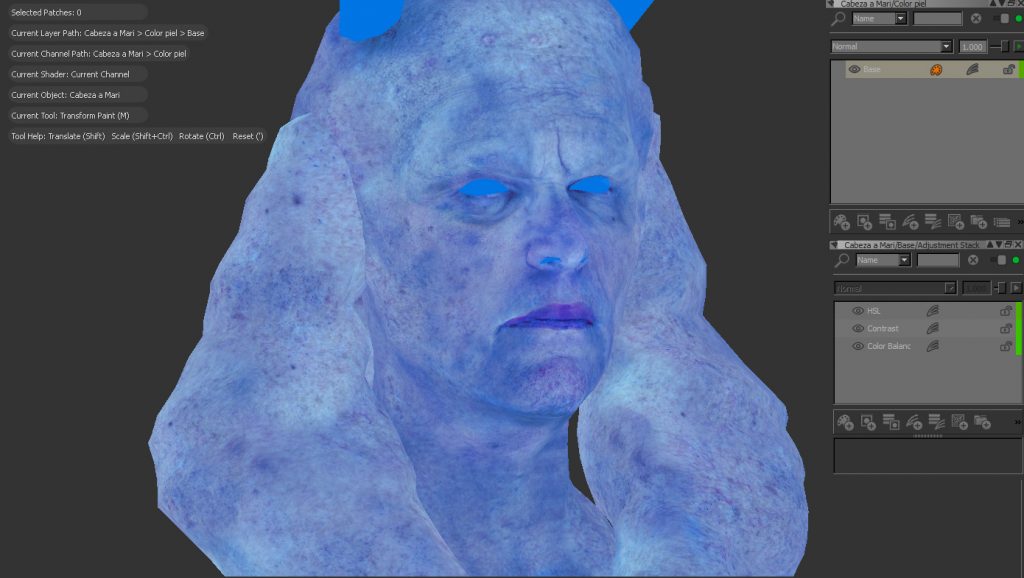 I then bring this base into different software to modify it as I like and give it those final retouches it always needs. In this case I brought in into Substance Painter to create the final details, like this white pattern. This is just a matter of personal taste, you can create the whole texturing in a single piece of software if you prefer.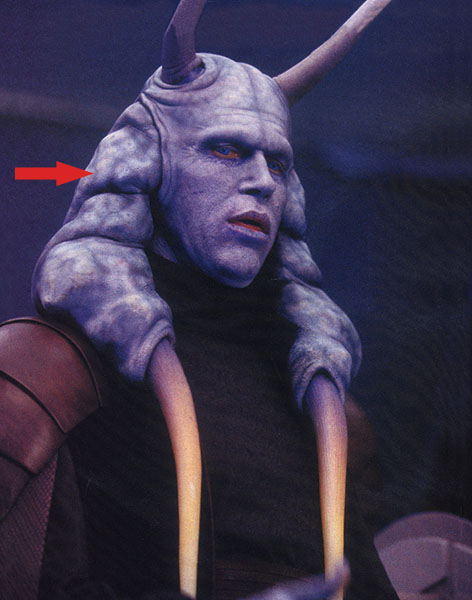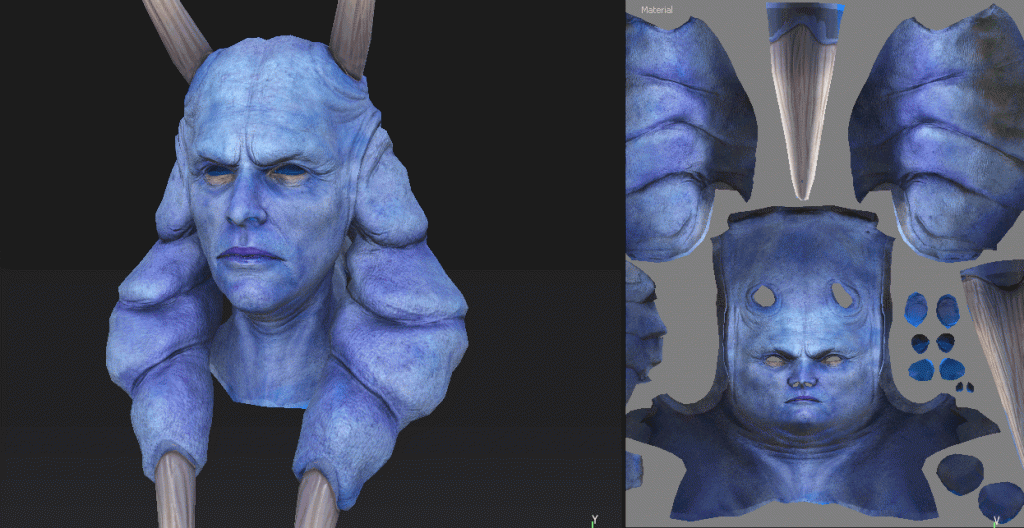 Inside Substance, I like to separate each material into folders by masking different areas. I create a folder, add a black mask to it, and then paint with white on the UV the area I want. I do this several times and that's it, I can work on each material separately, which is super helpful.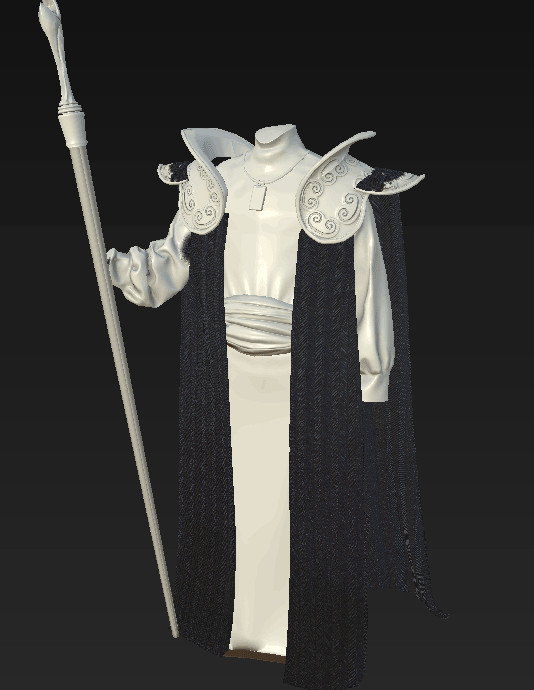 Working With The Features of Toolbag 3
I didn't try the baker because right now I just do everything directly in Substance, but I definitely will in the future. The features I liked the most were the new Global Illumination, which simulates bouncing lights in a more realistic way, and the ability to grab real sized renders instead of just resized viewport captures. I haven't tried to import animations yet, but it's something I'll do very soon with one of my old models. 
I started setting up the lighting by using one of the preset HD skies (The evening construction one) and then adding two Skylights, one blue and another yellow, on opposite sides of the model. I al
ways find this color contrast (Golden-Blue) very appealing. I then added a rim light behind to emphasize the alien's silhouette, since it's so unique, and a white spot light on top of everything to focus the viewer's attention into the upper part of the character. Here's a little breakdown: