Vendors
Weekly Newsletter
Thank you for subscription. You'll be getting weekly digest every Friday.
Events
Busan KR
15, Nov — 19, Nov
Minsk BY
15, Nov — 17, Nov
Minsk BY
16, Nov — 19, Nov
Utrecht NL
24, Nov — 26, Nov
Philadelphia US
30, Nov — 3, Dec
Latest comments
Thanks, Allar! Good luck with your new project!
Who just carries around $250.000 worth of files on a portable hardrive without any backups.. The bug is stupid, but this guy is a moron.
Michael Allar here. Thanks a bunch for posting this, I really appreciate it. I'm also the guy who wrote that Confessions article that was posted here on 80.lvl as well.
Free Fibermesh Settings
The file was created for the artist's version of Zazie Beetz as Domino from Deadpool 2. You check out some of the final shots below. Looks stunning, right? Final tweaks were done in Photoshop. 
You can download the settings on the artist's Gumroad. You will get the Fibermesh settings file that you can apply to start your own hairstyle.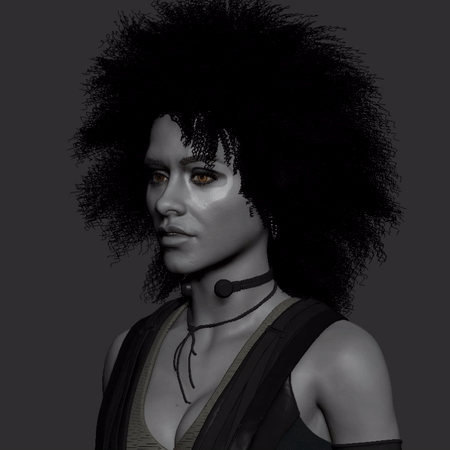 Are there some other cool goodies that help you save time in Zbrush? Please share them with us!