Vendors
Weekly Newsletter
Thank you for subscription. You'll be getting weekly digest every Friday.
Events
Leipzig DE
15, Feb — 18, Feb
Barcelona ES
25, Feb — 1, Mar
Latest comments
Read online Punjab News in Punjabi. We cover all kind of topics such as sports, politics, Bollywood, Pollywood and soon. Visit once for breaking news. https://www.rozanaspokesman.com/epaper
Very impressive article Jake! You are very talented.
nice article! i love seeing the breakdowns.
Free Fibermesh Settings
The file was created for the artist's version of Zazie Beetz as Domino from Deadpool 2. You check out some of the final shots below. Looks stunning, right? Final tweaks were done in Photoshop. 
You can download the settings on the artist's Gumroad. You will get the Fibermesh settings file that you can apply to start your own hairstyle.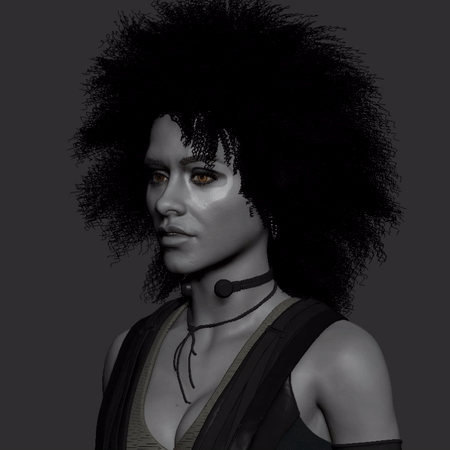 Are there some other cool goodies that help you save time in Zbrush? Please share them with us!