Vendors
Weekly Newsletter
Thank you for subscription. You'll be getting weekly digest every Friday.
Events
Krakow PL
27, May — 29, May
London GB
28, May — 31, May
London GB
4, Jun — 6, Jun
Latest comments
the download links gives a 404 error...
If you are search that from where is my clipboard in windows 10 then i have seen that from the google i have collect all the information because it is the right place that you know very clearly.
Free Fibermesh Settings
The file was created for the artist's version of Zazie Beetz as Domino from Deadpool 2. You check out some of the final shots below. Looks stunning, right? Final tweaks were done in Photoshop. 
You can download the settings on the artist's Gumroad. You will get the Fibermesh settings file that you can apply to start your own hairstyle.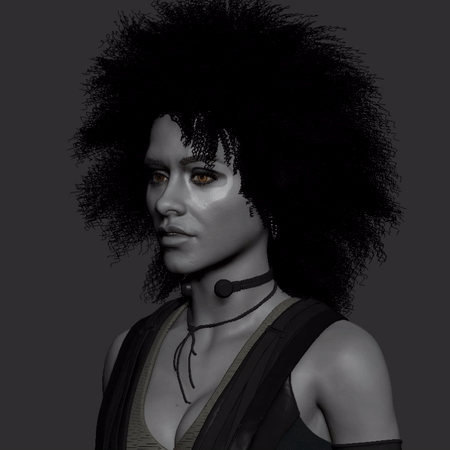 Are there some other cool goodies that help you save time in Zbrush? Please share them with us!