Vendors
Weekly Newsletter
Thank you for subscription. You'll be getting weekly digest every Friday.
Events
Barcelona ES
25, Feb — 1, Mar
Latest comments
Long life to Embark studio and its fabulous procedural artists dream team !
truly excellent and inspiring to read. Would have loved to read some on the texturing since that is top-notch.
great environment with a lovely serene sense. Thanks for the write-up!
Free Stuff: Reactive Dynamic Water in UE4
Marvelmaster has recently shared his dynamic water system for UE4. This free project will allow you to set up big areas that will be responsive to movements.
Check out the system in action below:
Please note that the system might be very expensive in terms of performance when you're dealing with big areas. 
There are still things to improve here. The developer wants to make his blueprint copyable, improve performance, of course, and make simulation framerate-independent.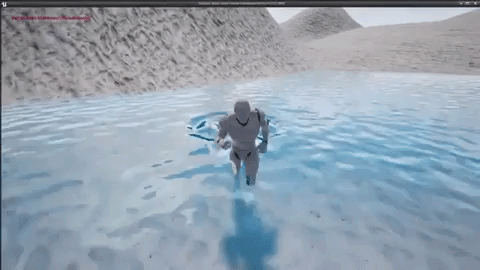 You can learn more and get the pack here. Make sure to discuss the project in the comments below.