Vendors
Weekly Newsletter
Thank you for subscription. You'll be getting weekly digest every Friday.
Events
Shenzhen CN
12, Nov — 15, Nov
Busan KR
15, Nov — 19, Nov
Minsk BY
15, Nov — 17, Nov
Minsk BY
16, Nov — 19, Nov
Philadelphia US
30, Nov — 3, Dec
Latest comments
I have always wanted a Barret Tiff precull. There is a lot stories left to tell before they all meet. They greyscale image would look great as a figure as well.
I can't get this to work! *cries* I tried on my windows computer, my chrome book and I cant get it on my ipad. what do I do?? how do I get it? I downloaded it to my chrome book, and my windows but all it did was leave a file that was empty.
All I saw was preset assets that also were placed at a 0% messy location. then its just deviatios from starting location and variations in material. all those word commands just result in different values for the 2 above parameters.
Free Stuff: Reactive Dynamic Water in UE4
Marvelmaster has recently shared his dynamic water system for UE4. This free project will allow you to set up big areas that will be responsive to movements.
Check out the system in action below:
Please note that the system might be very expensive in terms of performance when you're dealing with big areas. 
There are still things to improve here. The developer wants to make his blueprint copyable, improve performance, of course, and make simulation framerate-independent.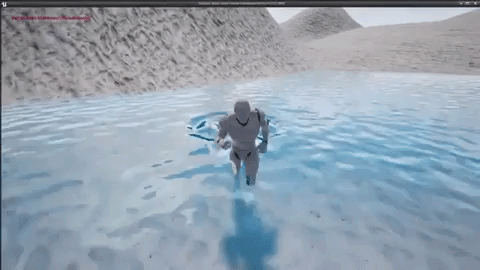 You can learn more and get the pack here. Make sure to discuss the project in the comments below.