Vendors
Weekly Newsletter
Thank you for subscription. You'll be getting weekly digest every Friday.
Events
Milwaukee US
17, Jun — 22, Jun
New York US
17, Jun — 20, Jun
St. Petersburg RU
19, Jun — 21, Jun
Amsterdam NL
25, Jun — 28, Jun
Latest comments
Yeah that's pretty much how people start a company, with their own money. That's nothing special.
Free Stuff: Reactive Dynamic Water in UE4
Marvelmaster has recently shared his dynamic water system for UE4. This free project will allow you to set up big areas that will be responsive to movements.
Check out the system in action below:
Please note that the system might be very expensive in terms of performance when you're dealing with big areas. 
There are still things to improve here. The developer wants to make his blueprint copyable, improve performance, of course, and make simulation framerate-independent.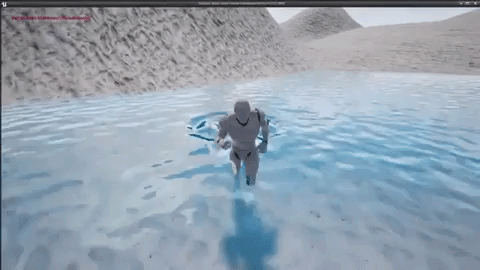 You can learn more and get the pack here. Make sure to discuss the project in the comments below.