Vendors
Weekly Newsletter
Thank you for subscription. You'll be getting weekly digest every Friday.
Events
Kyiv UA
22, Sep — 23, Sep
Valletta MT
23, Sep — 29, Sep
Tokyo JP
25, Sep — 27, Sep
San Diego US
27, Sep — 30, Sep
Latest comments
Then stop scrolling. My Florida Green's doctor can help get you registered and lead you towards your medicine. Enjoy this break from social media with a newly legalized joint. Contact My Florida Green today to 'get legal' with your medical marijuana card in Sarasota.
Thats really cool talk :)
Wow it's so refreshing to see projects inspired by serious cinema and even more literature, most 3D artist I know probably never heard of Tarkovsky and wouldn't go through an Art film that is "foreign", 2.5 hours and has really slow shots. It's a shame, there's so much inspiration out there waiting to be taken from all the brilliant XX century Masters of cinema... Keep up the good work, I really hope to see more stuff from you.
Tutorial: House Generator in Houdini
Simon Verstraete shared a new Houdini tutorial that will blow you away. The artist showed how you can make a house generator based on modular models.
The tutorial was created for beginners and intermediate users of Houdini. "Keep in mind that this is one way to make a house generator and there are multiple ways of approaching a house generation," pointed out the artist.
That's basically one of the ways modern studios use to generate those gigantic open cities. The GIF below shows what it'll get you: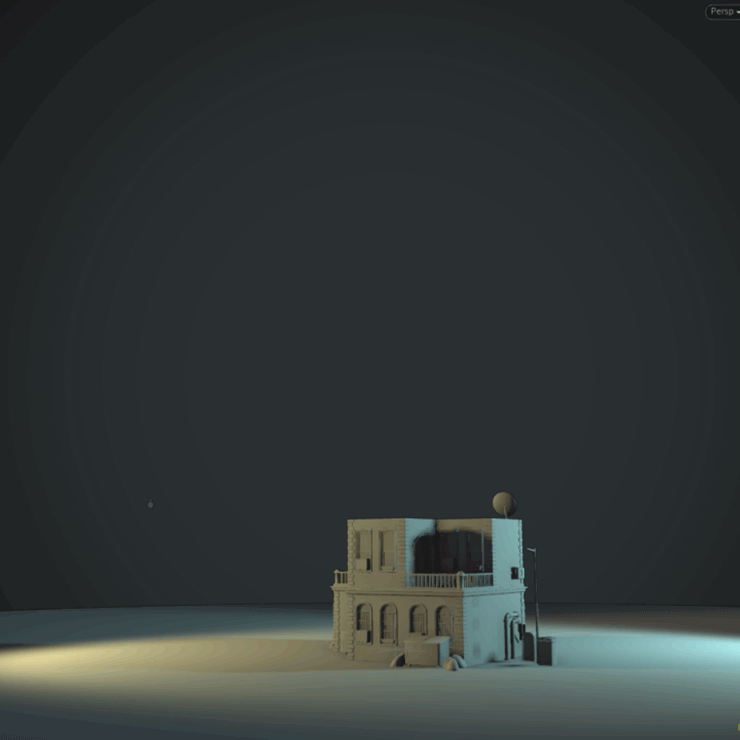 And here's an example scene set up with the help of this approach:
Make sure to share your thoughts and leave feedback in the comments below.
Modern Hospital Props VOL.2 by Dekogon is a bundle of high-quality assets and includes all the meshes, maps, materials, Blueprints, and effects created in the Unreal Engine. Each asset was created for realistic AAA quality visuals, style, and budget. Additionally includes RAW files (Obj, Fbx, and Textures) for use in other engines or software.