Vendors
Weekly Newsletter
Thank you for subscription. You'll be getting weekly digest every Friday.
Events
Cologne DE
18, Aug — 20, Aug
Cologne DE
20, Aug — 25, Aug
Vienna AT
23, Aug — 25, Aug
Anaheim US
27, Aug — 30, Aug
SEATTLE US
30, Aug — 3, Sep
Latest comments
Hi from Ukraine :) Thanks for good pack with affordable price.
Your feedback helps me a lot, A very meaningful event, I hope everything will go well happy wheels
Hand-Painted Watercolor Pieces in 3D
Juancho Abad gave a little talk about the way he manages to transfer 2D art into 3D while preserving an amazing hand-painted watercolor look.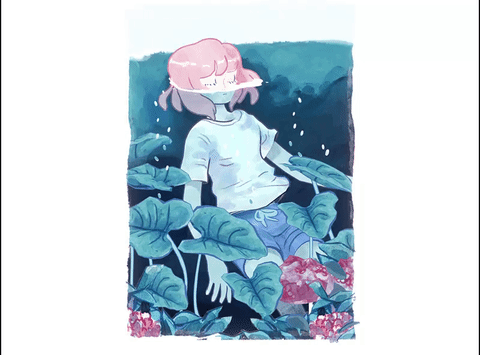 Introduction
Hello, my name is Juancho Abad. I am a 3D artist geared for video games, residing in Madrid, Spain. I am working on a full-time project which I can not talk about for now, but I have some open personal side projects. Video game Verdungeon developed by Blustery Games is among them. We have been working on it for one year and a half.
To be honest, I have been sticking my nose into the video game production since I was twelve, exploring Game Maker and Rpg Maker. Little by little, I started to visualize it as a possible professional career. At 18, I started to delve into 3D animation and look for schools that would help me to get my hands on professional projects. That was the time when I decided to move from Vigo, my hometown, to Madrid to study 3D animation and video game design. There was already a lot of competition back then. When I completed my studies, I decided to specialize in digital sculpture with ZBrush. However, when I finished the studies, I encountered some obstacles. I sent many CVs and, while waiting for a reply, I decided to start developing some personal projects using Sketchfab in order to show off my work. You can find my works here. 
Carrying 2D Art Over To 3D
I have always followed amazing artists on Twitter. Looking at their art daily, I came up with the idea of trying to capture a 2D image that fascinated me using my 3D knowledge. The first image I tried to capture was an illustration by Mateusz Urbanowicz, as I had bought some watercolor brushes for Photoshop. I thought it would be a good practice for me, and it was warmly received on Sketchfab and Twitter.
I felt encouraged to capture images of other artists I admired like Dom2d, Heikala or Yoshiaki, always trying to preserve the essence of the original illustration and offering the possibility of seeing it from different angles but trying to give it my own style. The techniques I usually use for these projects are quite simple: getting the basic shape of the model so it matches the original illustration, hand-painting the textures, trying to recreate the technique they had used, and applying the outline technique with reversed normals if the painting is outlined.
Modeling & Texturing
Depending on the objects, if they are organic or hard-surface, I use Maya or ZBrush for modeling. I general, with ZBrush I don't need to focus very much on the polycount or the edge flows. Instead, I try to focus on the final result. Photoshop or 3D Coat is used to get the textures (and texture bake, if necessary). I complete the process by setting the scene in Sketchfab, where I touch up the image (if everything has gone according to plan, I barely need to touch it up).
Watercolour Look
For the watercolor finish, I use some Photoshop dynamic brushes that have helped me a lot to achieve the final look and are quite easy to use offering a very believable finish. After making the UV, I paint them the way I think they should look when placed on the model. Painting with this type of brushes is more laborious because you don't have full control as color spreads and mixes with adjacent colors, but it also gives your piece some touches that separate it from the original image and make it look more personal.
Using the Style in the Game Production
A lot of people have asked me to take this style into video games and I am willing to try it but, personally, I think that the freedom video games offer would break the essence of the style. I usually choose the images from the artists I admire for their amazing sense of composition and the way they manage colors and shapes (all credit to the authors of the original illustrations, I don't use these projects with a profit intention).
Nevertheless, it would be quite simple to take this style into a video game. The only two phases I would have to modify in my workflow would be the creation of the poses (the characters should be created in a T-position so they can be animated later) and the retopology (edge flows should be taken into account so the image is deformed in the right way when animating it). I really hope I can use this style on a project any time soon.
Lighting
I usually try not to work on the lighting as I love renderings without it where all the information can be found on the diffuse map. That style has always caught my attention and is the one I have been focusing on for the last years. I don't have a lot of time at the moment to work on this kind of projects because of my job but, ironically, spending one year on developing personal projects and enriching my reel while I was looking for a job was the reason of me having a job right now.
If you found this article interesting, below we are listing a couple of related Unity Store Assets that may be useful for you.