Vendors
Weekly Newsletter
Thank you for subscription. You'll be getting weekly digest every Friday.
Events
London GB
29, May — 1, Jun
Birmingham GB
1, Jun — 4, Jun
Taipei TW
5, Jun — 10, Jun
Los Angeles US
12, Jun — 15, Jun
Latest comments
Guys! We need "Favorites" tab here on 80.lv
My motivation wasn't to knock Cem, not as a person nor as a developer. As I said, "this is cool, no doubt about that". I was sharing my personal opinion about the price-point for a material that is so expensive (performance-wise), and pointing out the fact that the same look can be achieved for cheaper (both performance and wallet-wise). I personally find it hard to budget 10s of dollars for a single material, a single effect, etc., but that's me. Other people have money pouring out of their ears and can afford to play like that. The internet is getting less friendly as far as opening dialogues like this. People should be able to have opinions and share them, debate them, without being told to hush up and move along. I hope others buy and use this asset- I'd be curious to see how it stacks up to alternatives out there (again, as I said "I love options"). As far as making my own assets and releasing articles here? It's in the works. And if somebody came along and started a dialogue about issues, opinions they had, or whatever- I would be happy to engage them!
This 3D Portrait is Staggering
Ian Spriggs continues to surprise his fans with how realistic 3d portraits can be.
A couple of hours ago Ian Spriggs published another piece, he's been working on for a while. This is a present of his long-time friend Tony. This is not a scan. It was modeled and textured in Maya and Mudbox. The rendering was done with V-Ray. Additional touch ups and colour corrections were done in Photoshop. The hair was produced with nhair.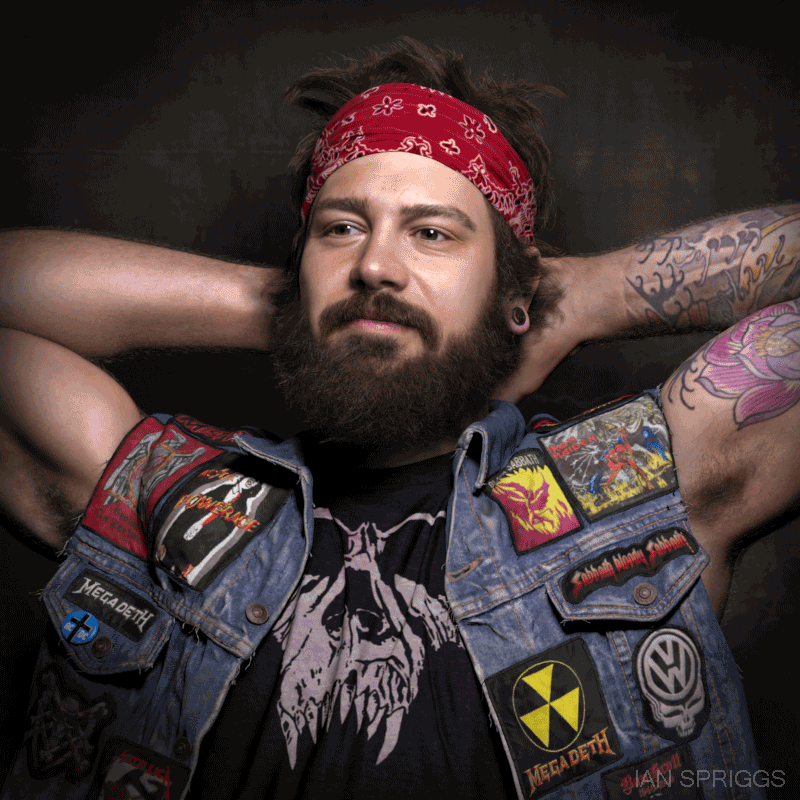 Ian has been working on a lot of digital portraits. He's paying a lot of attention to the works of the old masters and tries to use this knowledge during the production of his amazing works. If you want to learn a little bit more about his techniques, make sure to read his interview with 80.lv.
I think they way we overcome the uncanny valley is empathy, the ability to understand and share the feelings of the characters we create.   All my portraits I have tried in different ways to connect with the viewer.  The Portrait of Sean I focused my attention to his eyes, I didn't want you to look at this portrait and just see Sean, I wanted you to feel as though Sean is looking at you, to make the viewer feel as though they are in his world.  In some of my other portraits I have tried to make you see the story of them, by the clothes they wear, by their body language, hand gestures, I want you to feel as if you are having a conversation with them.  I will always pose my characters and have a slight expression, you just won't connect with them if you see them as a mannequin.