Vendors
Weekly Newsletter
Thank you for subscription. You'll be getting weekly digest every Friday.
Events
Cologne DE
20, Aug — 25, Aug
Vienna AT
23, Aug — 25, Aug
Anaheim US
27, Aug — 30, Aug
SEATTLE US
30, Aug — 3, Sep
Vancouver CA
4, Sep — 7, Sep
Latest comments
Hello there, I found your website by way of Google while looking for a similar matter, your site came up, it seems great. I've bookmarked it in my google bookmarks.Also Visit on Best Editing Services
Servo Star is a prominent manufacturer, providing a wide range of Servo Voltage Stabilizers in India and an array starting from 5 KVA to 5000 KVA for residential, industrial and medical use. Website : https://www.servostabilizer.org.in
https://gumroad.com/l/speedCut
Megasphere: Pixel Art Shooter Madness
Anton Kudin is currently working on an outlandish metroidvania, where you can blow up almost everything.
Megasphere is a dynamic 2d pixel art shooter, which was in development for quite some time now. It's a pretty complex project for just one developer. It's got randomly generated non-linear Metroid-like levels, a lot of various weapons, great animation, wicked enemies, destructible environments and strong storyline. You probably think that the game didn't move past the planning and the show-off spages, but it actually progressed nicely and ended up on Steam Early Access. Best thing is that you can get a free demo and enjoy the first levels, which will actually eat quite a lot of your time. Now let's look at what this game is actually all about.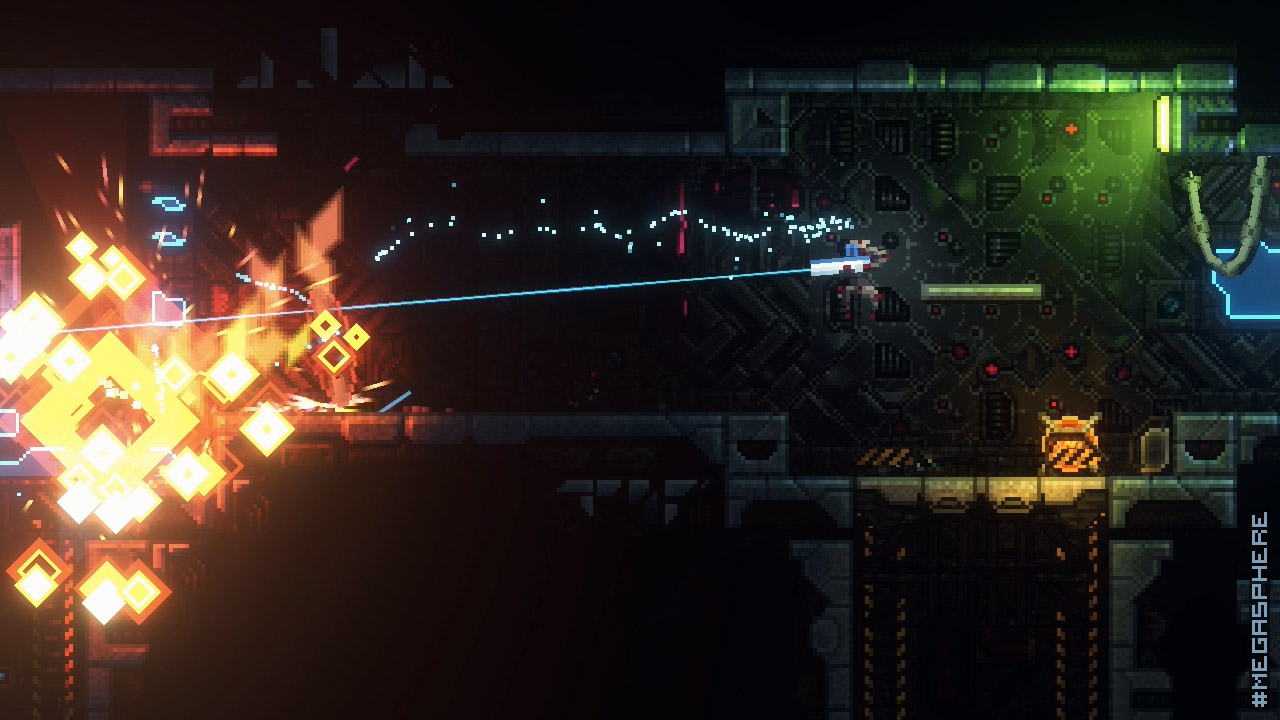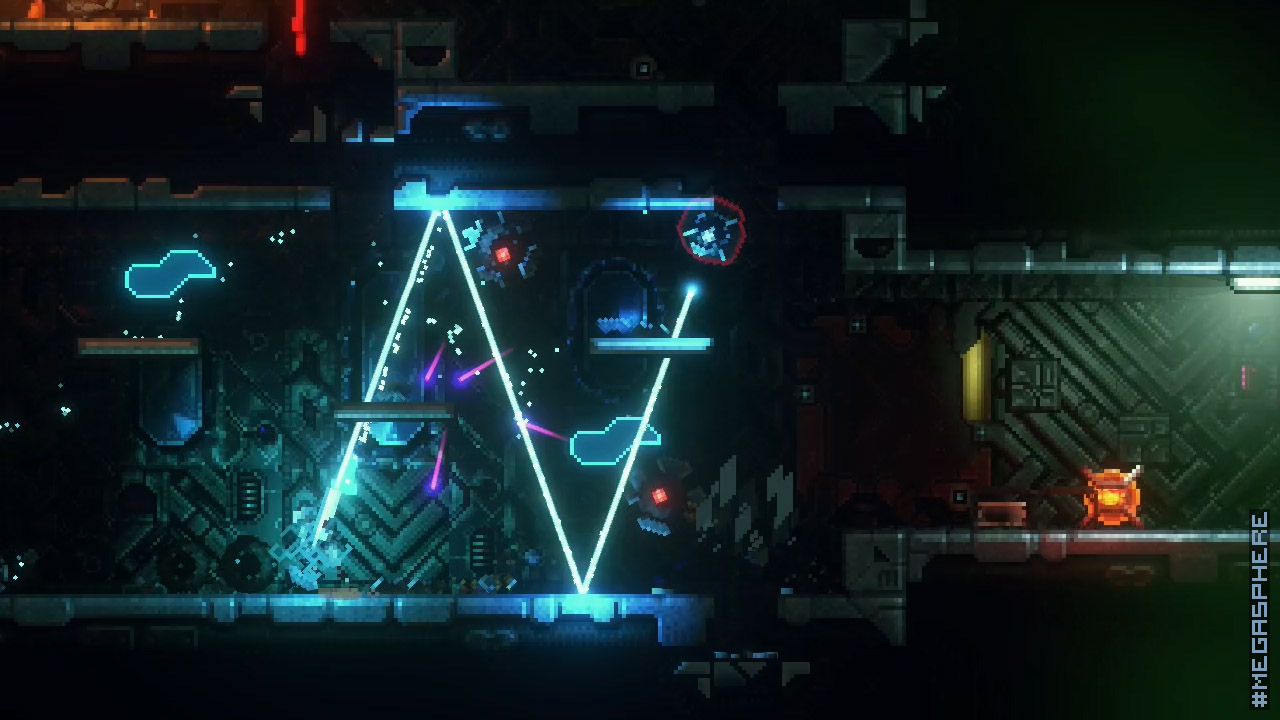 First thing you notice about Megasphere is the incredible amount of pixel art. It's created with Unity, it's all done in 2d (with very light 3d touches) and it features tons of content. But, it's a very smart approach. Thanks to the random nature of the level, Anton created a whole bunch of smaller assets, which work together to build a new world each time you play. This helps to create lots of futuristic dungeons with hundreds of objects and tons of secrets.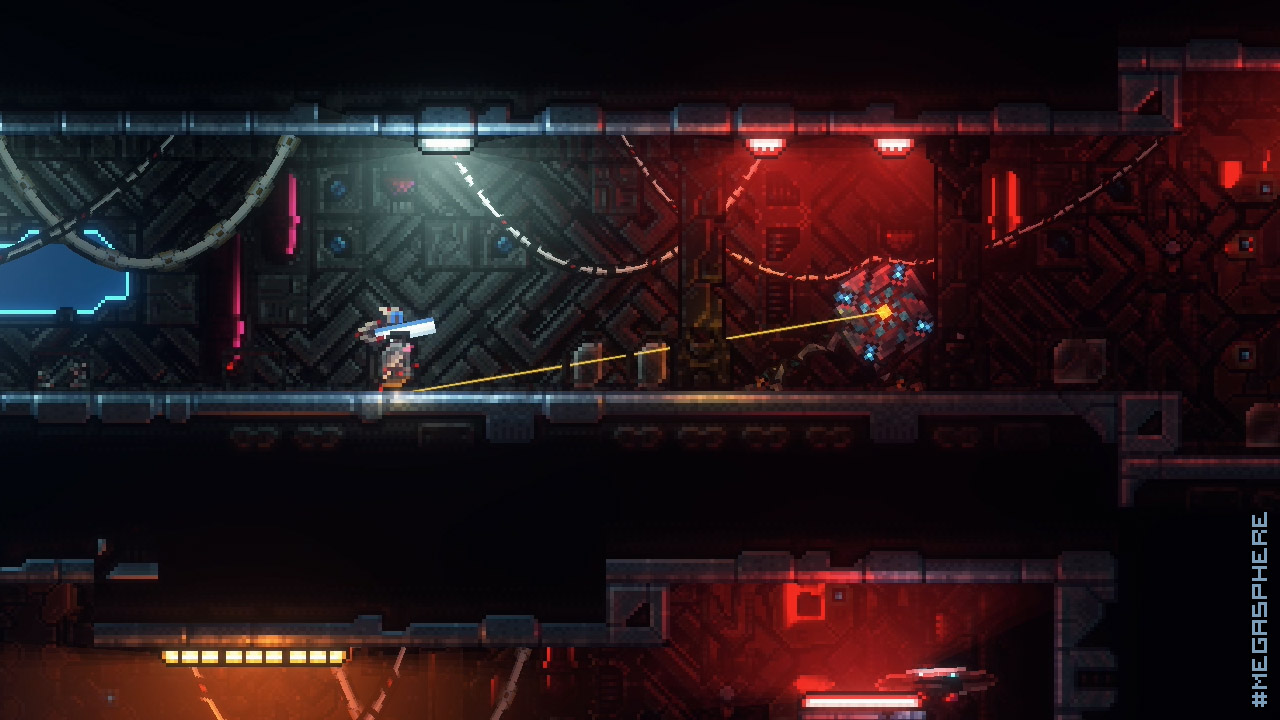 The animation in Megasphere looks absolutely outstanding.
The level design is very non-linear and there's that catch with destruction. It's a bit like Terraria. You can cut though one piece of level to the next, just by shooting in the walls or ceiling. It brings completely new ways to navigate the level and actually makes the game even more maze-like.
Where really shines in the visual design. There is a lot of details here. The animation of the main character and the enemies is amazing. Robots move like heavy mechanical tanks, blade-spheres run around like crazy. Everything is shooting fire and death! The lighting is fully dynamic and absolutely gorgeous. You can shoot the light bulbs and succumb into total darkness. There's smoke coming from the vents, there are force fields around certain power-ups. There is a lot of stuff here and it all looks beautiful.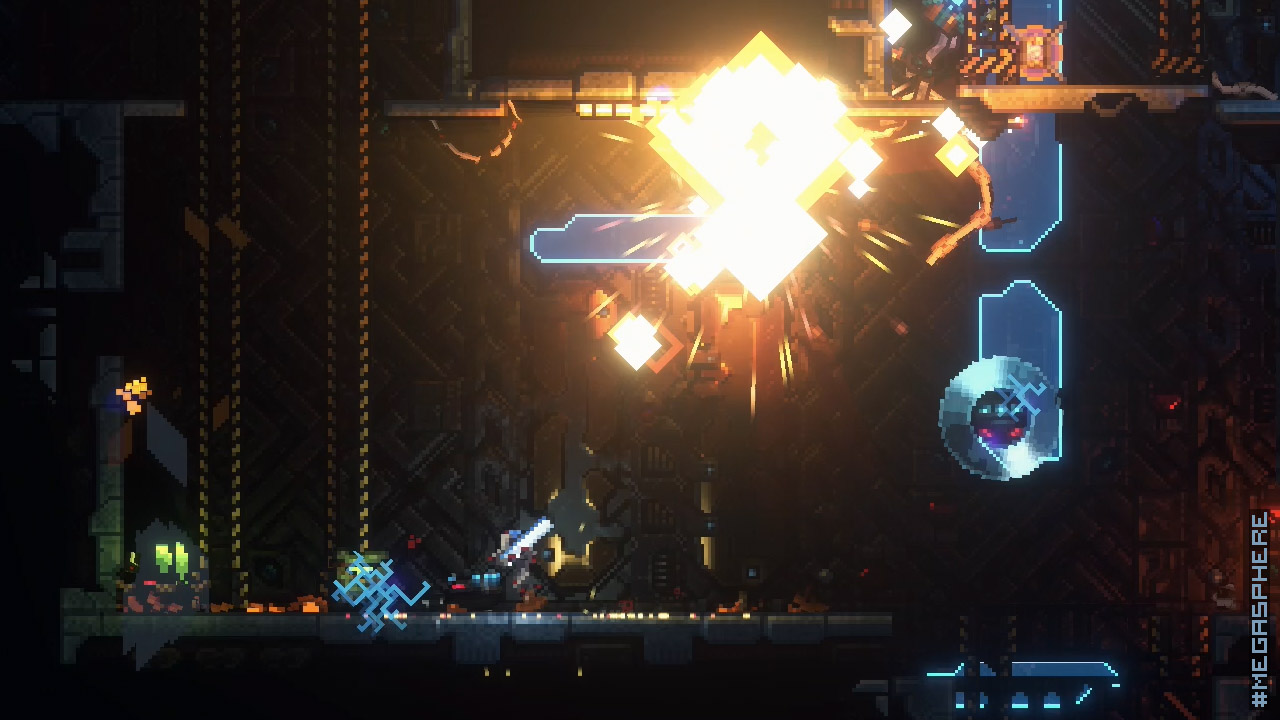 Anton also made the virtual world more believable, by adding some physical qualities to all the objects on the level. They bounce, fall, blow up and get pushed by your bullets. It looks pretty neat and makes the whole thing look very neat.
What Megasphere lacks so far is gameplay. There's not much you can do in the demo, there's no way to save your progress or to change guns (at least I couldn't do that), there's little structure. But I'm pretty sure it's all the matter of time and everything will get fixed. So far it's one of the best looking indie games available for pixel art lovers.