Vendors
Weekly Newsletter
Thank you for subscription. You'll be getting weekly digest every Friday.
Events
Orlando US
24, Jul — 27, Jul
Grapevine US
25, Jul — 29, Jul
Los Angeles US
28, Jul — 29, Jul
Los Angeles US
28, Jul — 2, Aug
Helsinki FI
1, Aug — 5, Aug
Latest comments
I have read all the comments and suggestions posted by the visitors for this article are very fine,We will wait for your next article so only.Thanks! order now
Generating Concrete and Cracks in Substance Designer
Daniel Swing has recently shared a quick tutorial on the way he's working on concrete and glass surfaces in Substance Designer. The guide doesn't show the full process, but rather focuses on some key elements. Take some to study the tips and tricks from the artist, build your own substance and share it with us! 
Here is a small piece of the tutorial: 
Concrete
We'll start from the top and dive in on the details! Here you can see the full graph (which we will cover about 10% of) and the final crack-pattern.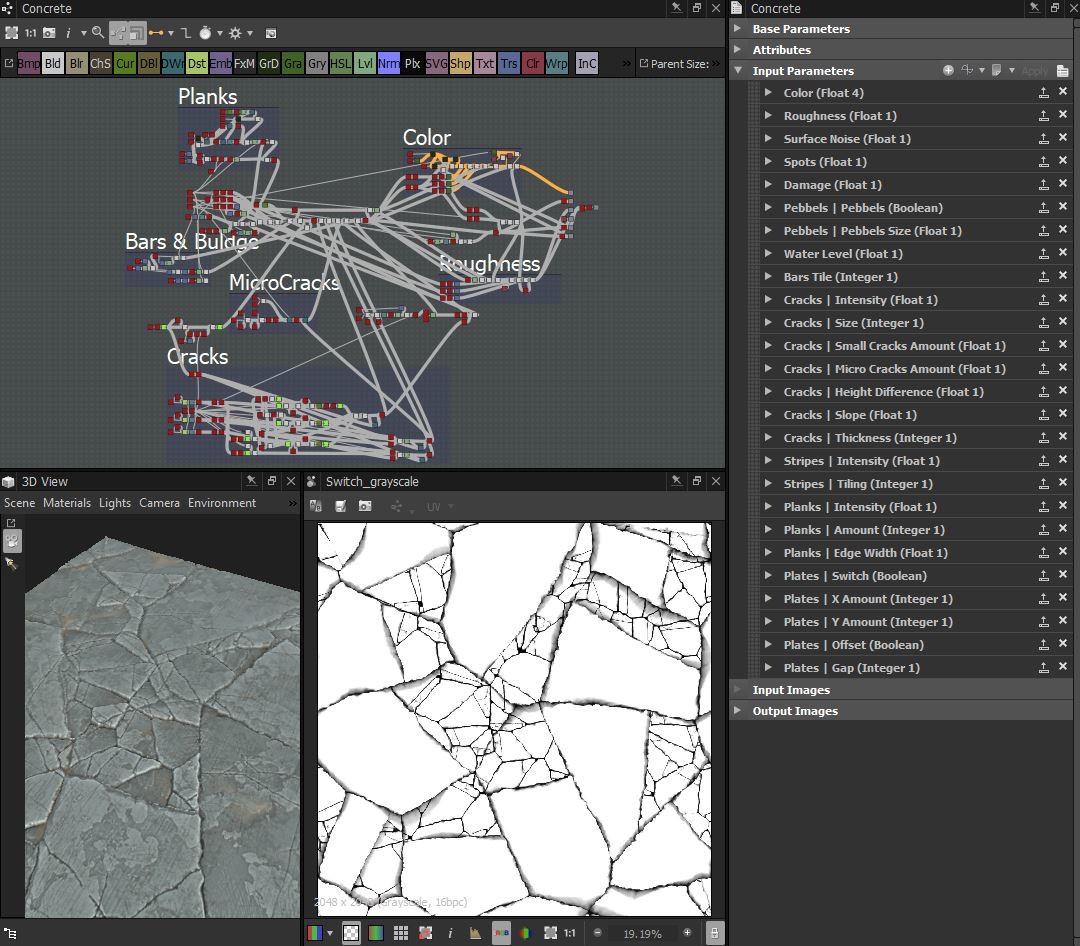 First of all, to get some surface noise going, I applies a 'Gradient Linear 3' and crank up the tiling to 256, then warping it slightly with a 'Perlin Noise' so that the gradients aren't compleatly straight. I then run it through a slope blur with 'Cloud2', then blended it into my height map using the "overlay" blend mode.
The basic color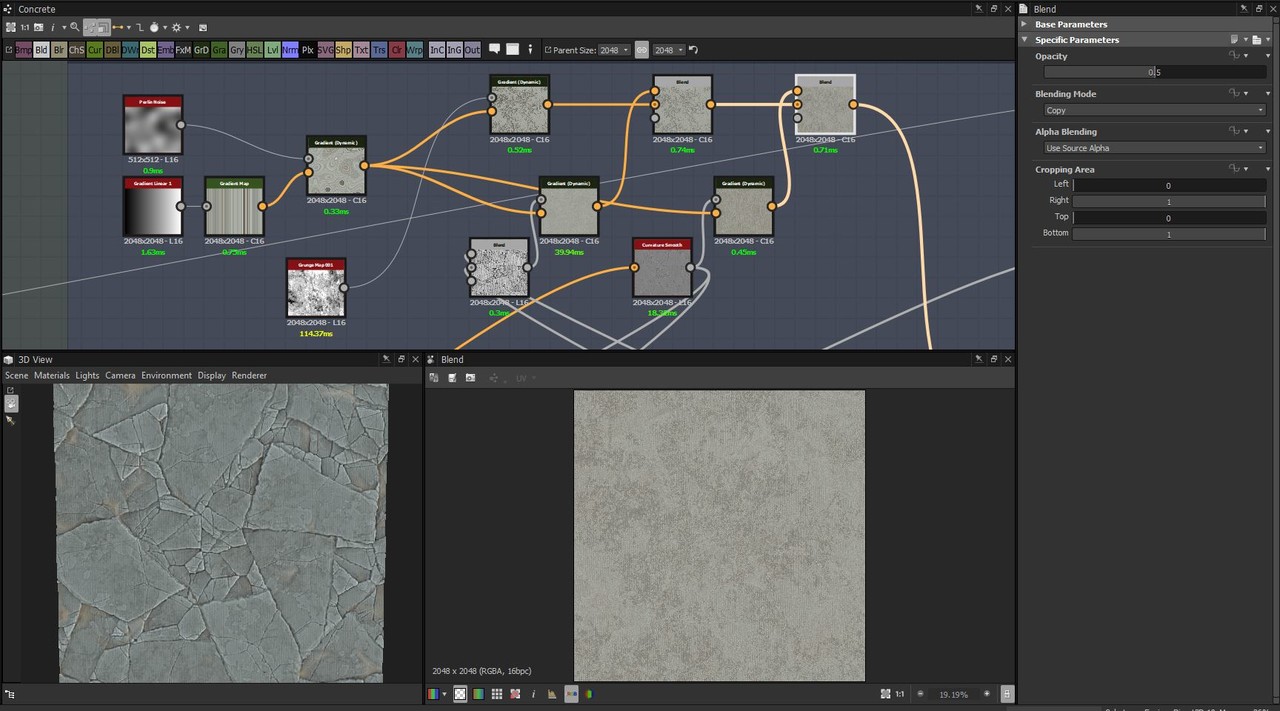 Here you can see the very basic way I create the largest crack-flakes in the pattern I warp it with a small 'Perlin Noise' and then with a 'Cloud2'. I use a 'nondirectional_warp'-node that I got from Daniel Thiger's Gumroad (I don't know who else to give credit to) – but a directional warp or even a slope blur could render a similar result.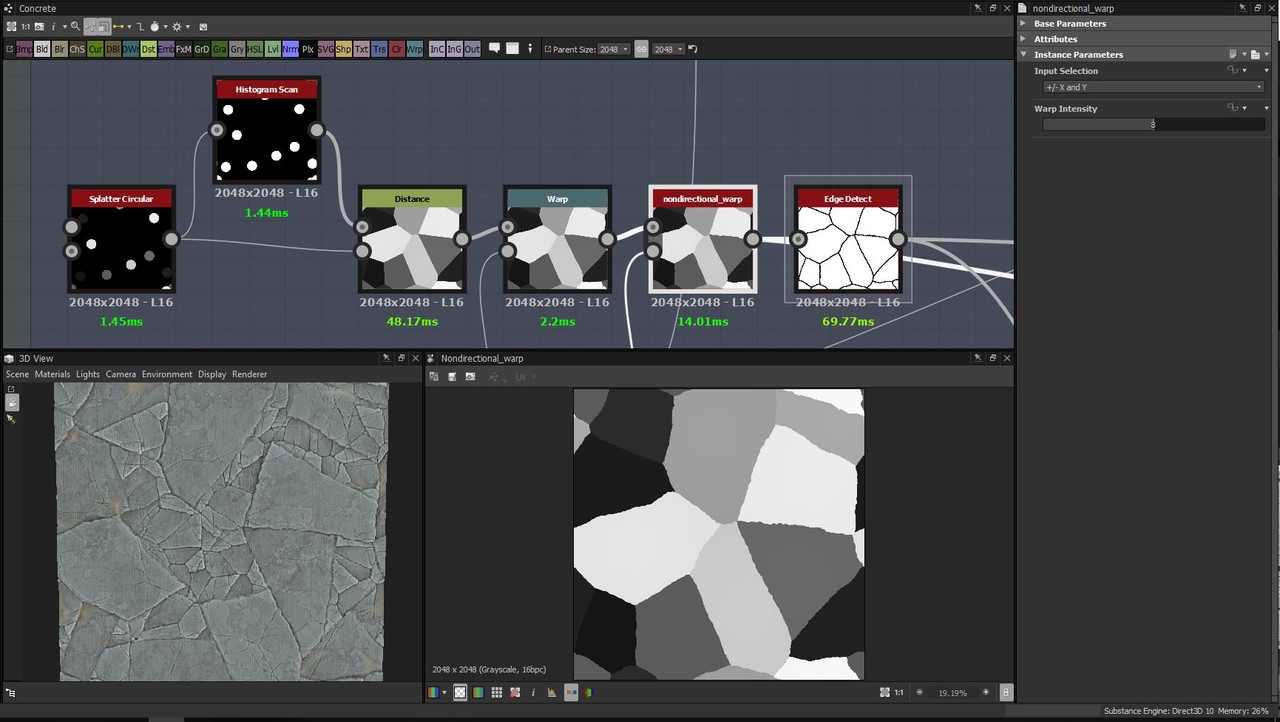 Major credit to Daniel Thiger, I've studied a lot of his graphs, this method is greatly inspired by his work:
I then feed the pattern into a 'FloodFill' to create gradients of the same shapes. I use the 'Dilation'-node to tighten up the gaps between the gradients. I blend in a mix of 'Cloud2' and a small 'Perlin Noise' (to add some noise and un-even-ness in the gradients) and then pull it through a 'Histogram Scan' – I will use this as a mask for where I will put my smaller cracks later on. As you can see, the histogram has the position parameter exposed: That's because I want to be able to tweak it as I go, masking out a larger or smaller part of the largest flakes.
Make sure to check out the full tutorial here.