Weekly Newsletter
Thank you for subscription. You'll be getting weekly digest every Friday.
Events
Cologne DE
20, Aug — 25, Aug
Vienna AT
23, Aug — 25, Aug
Anaheim US
27, Aug — 30, Aug
SEATTLE US
30, Aug — 3, Sep
Vancouver CA
4, Sep — 7, Sep
Latest comments
https://gumroad.com/l/speedCut
GAYLE ELIZABETH LUSK am full Deaf call home phone VP OK 657 600 4982.
ArtStudio is just too good not to leave a review for. I've been using Photoshop on my PC for drawing, photo editing, and professional work for the past six years and when I finally got an iPad with Apple Pencil support I was really hoping Procreate or one of the numerous other drawing/editing apps would be able to replace the feel of PS. Unfortunately, even though Procreate is indeed an amazing drawing program, it still doesn't really satisfy my need for the familiar feel of photoshop and drawing with photoshop brushes. ArtStudio Pro solved all my problems. It's got everything you could need and MORE (I especially love their amazing smoothing/line weight algorithm and pressure customization). It's basically Photoshop, but without having to pay the ridiculous Adobe subscription every month. The price for this app is perfect, in my opinion (and honestly it's even a bit low, for all it's able to accomplish) and I really want to give a huge thank you to everyone who worked on/is working on this app and updating it. You've saved me so much money and frustration. Hats of to you!
Scarlet: Creating Intense 3D Characters
We've had the pleasure of talking with 3d artist Marlon R. Nunez, who talked about the production of his amazing 3d characters (namely Scarlet). He described the way he models the body, sculpts the face and work on those fantastic clothes. Great talent.

Introduction
My name is Marlon R. Nunez and I am a Senior Character/Texture artist. I started working in the industry back in 2010 in Slightly Mad Studios, a video games company. Since then I have developed many games like Need for Speed: Shift 2, Project Cars, Ferrari Legends among other titles.

I also work as a freelancer in the advertisement industry but recently I started focusing on the 3D print industry, indeed Scarlet is just my 3rd piece I have created, but I hope to keep improving and able to create better pieces in the future.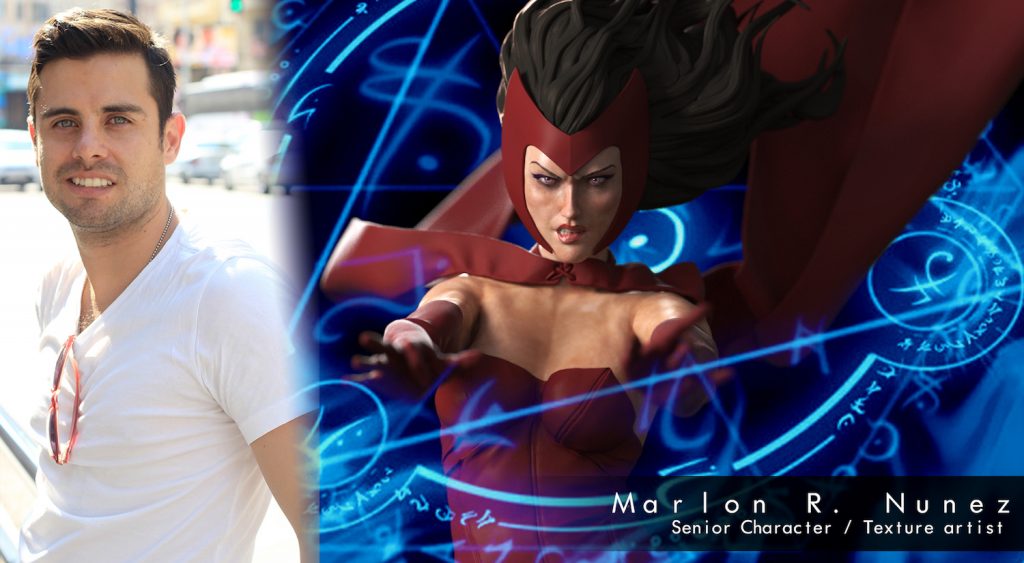 What are the most essential knowledge for a character artist?
For a character artist, that is the big question. It took me a while until I got comfortable sculpting bodies, even if I am aware that there is still a long way to go on my knowledge of human anatomy. The most important when creating humans is to keep it simple. For the heads I like to start from primitives, like spheres and cylinders. This way, I am able to focus more on the main shapes and volumes before moving into the anatomy and high-frequency detail.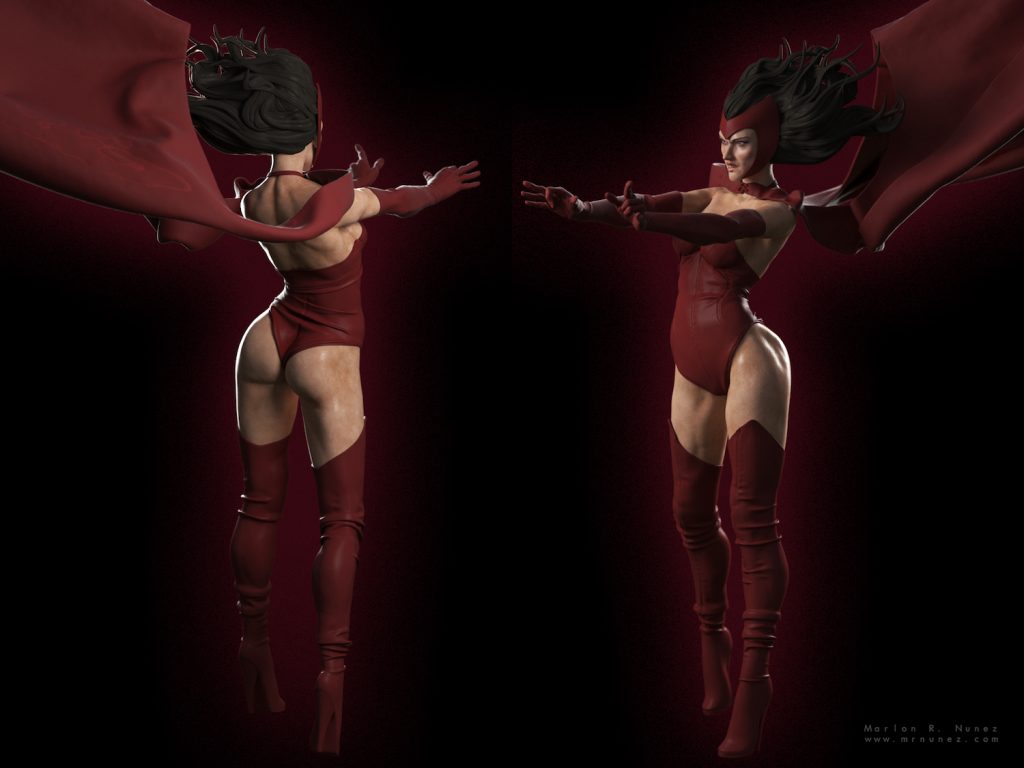 For bodies, I use the Zbrush mannequin as the initial base. I will explain both during this tutorial.
To sum up, I would divide any character pipeline into 2 parts: main shape/anatomy/proportions and then accessories/high-frequency details.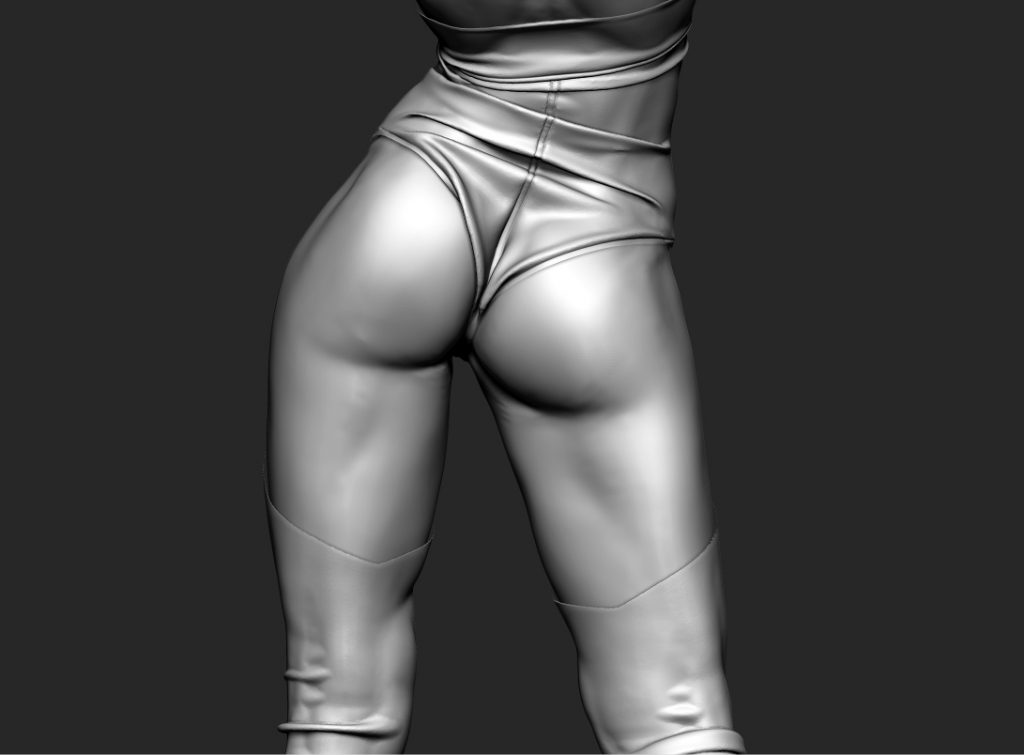 Where do you usually start your production?
I always start from Zbrush. In case of Scarlet I started using the Zbrush mannequin, the reason for this is to keep some proportions in place so I can focus on getting the main shape for the female body. After getting the proportions and anatomy right, I tend to use Zremesher or re-construct the topology for the body, so later I can pose it in 3ds Max with better deformation. Also having the right topology helps a lot to create the UVs (I use unfold 3D for it)

Could you talk about the way you are working with the faces? Your models look so intense, full of emotion. How do you achieve this, how do you build this intensity in their look. I can swear that even the eyes look intense in Scarlet's model?
I use what I call "The method of the Spheres". Any face can be broken into primitives and working with those make it easier to get it right faster. In terms of facial expression, it is very important to gather enough references online. Nevertheless, if the initial head anatomy is right, getting the facial expressions is a piece of cake.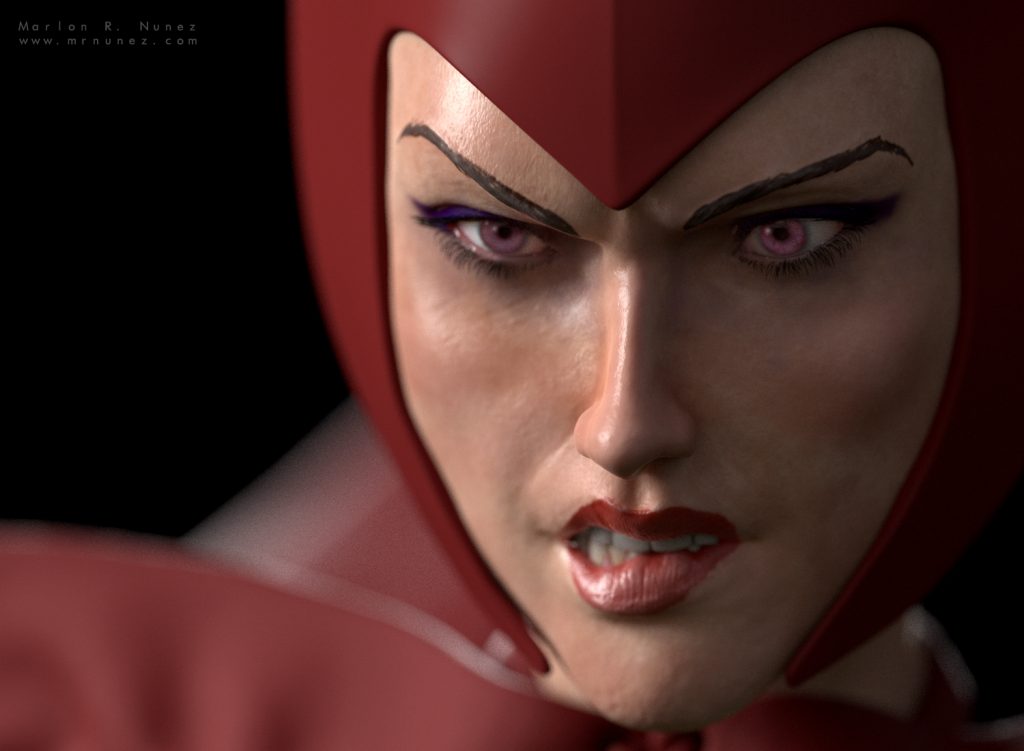 How do you work on the pose of the characters?
I like to pose the characters inside 3DsMax. As I explained before, after getting the anatomy and proportions I create the topology of the mesh. Exporting the first level to Max [3ds Max] and skin it to the default CAT skeleton, allows me to create and store several poses on the character so later on I can decide which one to go for.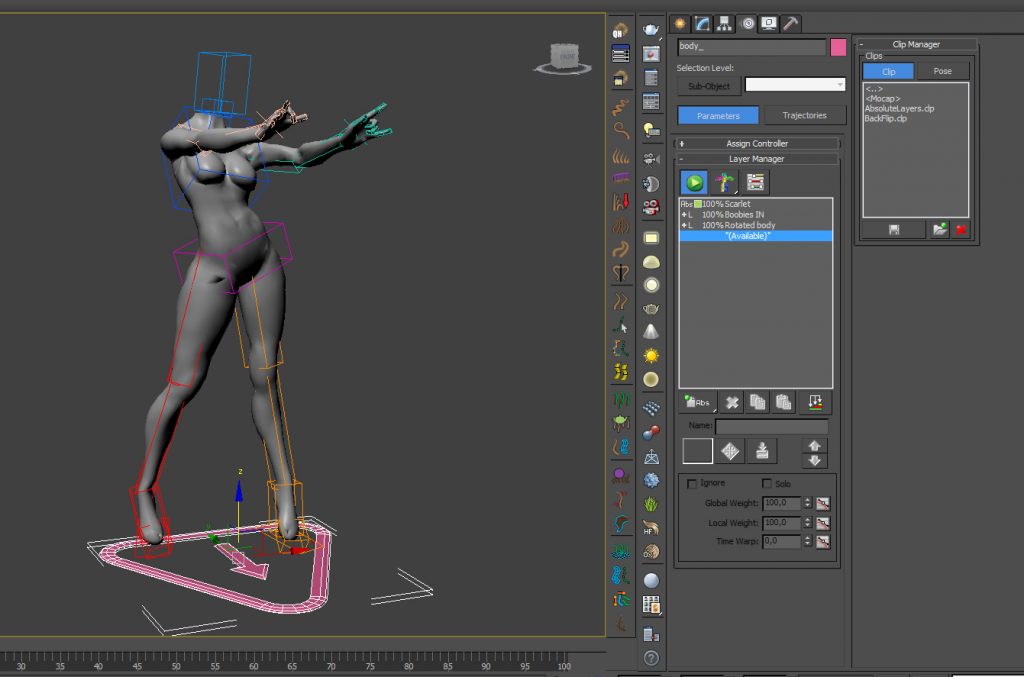 When presenting a model it is very important to focus on dynamism. Every character has a background, specially when we are talking about superheroes. So it is important to make sure that the silhouette and pose are dynamic, to be able to show better its personality.
I'm really interested in the way you are working with the materials in your projects. How does it work? What is the best way to achieve this complicated materials?
I use V-ray as my render engine. In case of Scarlet, the skin material is a VrayBlend material with VraySSSFast2 on top and with a VrayMaterial for specularity. For the clothing I used a VrayMaterial using VrayDirt node to help to create different color variations based on the Ambient Occlusion.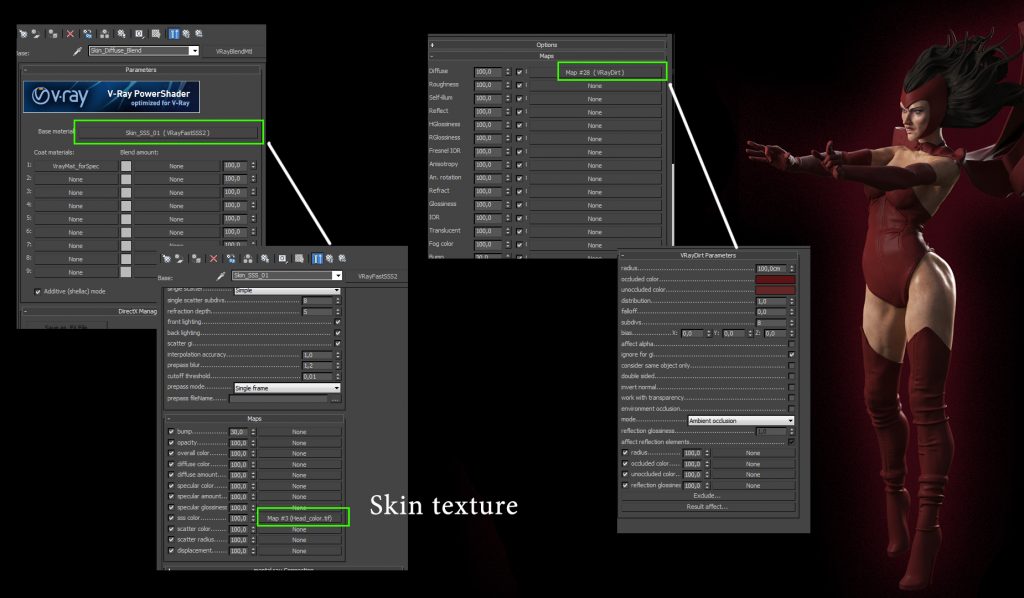 How do you manage the skin of the characters?
I use the displacement maps from Texturing.xyz to create the high frecuency details. Those maps should be painted inside of MARI on top of the face mesh and later on implemented inside Zbrush using the displacement funtion. Is very important to work with layers so I can increase and decrease the level of detail depending on the character. Also is helpful in case I work out different face expressions, so I can re-use same high frecuency maps exported from MARI.
For better understanding I recommend the tutorial I wrote for TexturingXYZ.
Could you discuss the clothes you use for your models?
I used Marvelous Designer for Scarlet. Even if it is supposed to be comic style, I like to give more realism to the character and Marvelous Designer does a great job in creating realistic clothing. After creating the clothes there is always an extra step inside Zbrush for the clean-up and sometimes improving the shapes and wrinkles, but most of the work is done already in Marvelous.